Western Euro multifunction printer market blipped up during the pandemic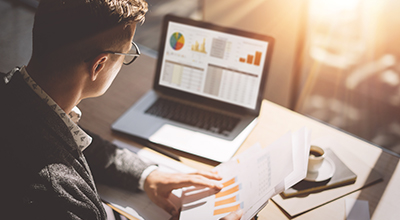 12 Feb 2021
Western European HCP Market, 4Q20:Growth Shows Print Remains Important for the Home and Office, Says IDC
LONDON, February 12, 2021 — According to research by International Data Corporation (IDC), the Western European printer and multifunction printer (MFP) market increased by 5.0% in 4Q20 compared with the same period a year ago to give a market size of 5.35 million units. This result shows printing remains important for the Home and Office says idC. This was the second quarter in a row that the HCP market increased in Western Europe in terms of unit shipments, but market values continued to suffer as overall A3 and production device shipments were still hampered by the pandemic lockdowns. The strong 4Q20 shipment growth ultimately led to positive growth for the whole of 2020 of 0.6% when compared with 2019, but market value growth was negative.
Shipments into office environments showed signs of some recovery as tenders and installations were resurrected, but ultimately the market for the latter part of 2020 was dominated by requirements from home workers and home educators. This led to increased demand for low-end consumer inkjets and monochrome laser devices, which were readily available toward the end of the year at competitive prices. These devices were typically acquired through ecommerce or retail stores, but many OEMs and enterprises also provided devices to their home workers through print and subscription services, meaning that the basic function of print could continue for the business process.
Many industries, offices, and educational establishments will remain in lockdown well into 2021 and most of the devices installed at home during 2020 will remain in place as many workers adapt to the hybrid worker model. This means they may not return to full-time office working and will still require print and scan functions for the home.
"Shipment figures for 2020 show that print is still very much alive and remains a vital part of the business and education process," said Phil Sargeant, program director in IDC's Western European Imaging, Hardware Devices, and Document Solutions group. "Although demand for low-end devices was strong in 2020, many requirements have now been fulfilled and as lockdowns ease then many OEMs will switch their attention back to the office and strike a balance between supplying the office and the home."
This content extract was originally sourced from an external website (
IDC
) and is the copyright of the external website owner. TelecomTV is not responsible for the content of external websites.
Legal Notices
Email Newsletters
Sign up to receive TelecomTV's top news and videos, plus exclusive subscriber-only content direct to your inbox.