TVs, speakers will continue to dominate Europe's smart home device market: IDC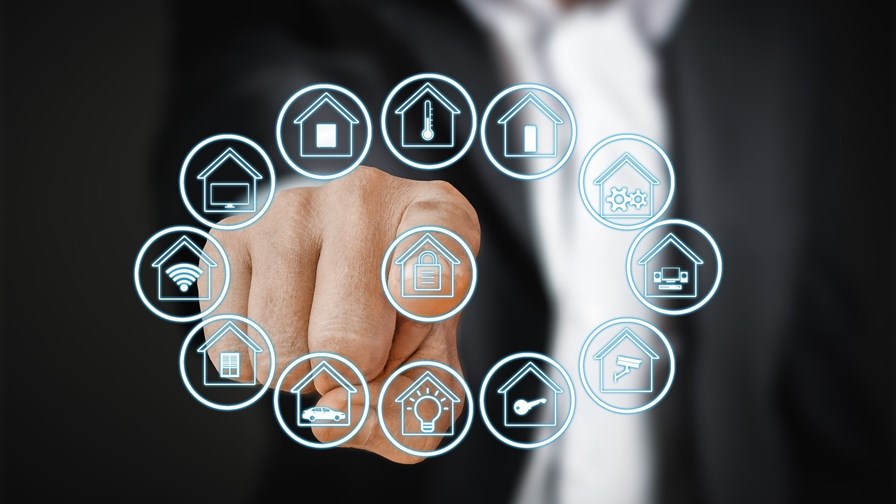 Smart TVs drive smart home device shipments in Q1 and further ahead, finds IDC
Smart speakers to remain popular
Smart lighting set for strong growth in 2021-25 period
The market for smart home products in Europe is hotting up, with shipments growing by more than 25% in the first quarter, according to IDC, as consumers upgrade their technology, TVs in particular.
Smart TVs and related tech will account for almost half of all smart home products sold in Europe this year, the analyst firm forecasts (see table below), which is perhaps not surprising given that smart TVs now dominate the shelves at retail outlets. In the first quarter of the year, smart TVs were major growth drivers in the smart home market across both Western Europe and Central and Eastern Europe.
Video entertainment products, which include smart TVs and digital media adapters, will record 54.7 million unit shipments this year, accounting for 46.6% of smart home devices, rising to 75.7 million by 2025, according to IDC. Smart TVs represented almost 80% of the video entertainment segment in Q1.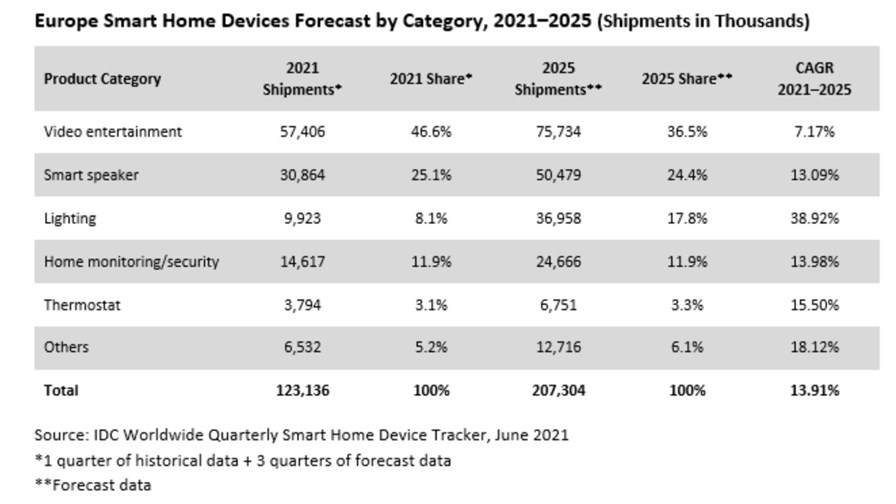 Meanwhile, smart speakers are also proving popular, with 30.9 million expected to ship this year, growing to more than 50 million by 2025. With market leaders Amazon and Google keeping prices low, that's also probably to be expected.
Both smart TVs and smart speakers will see their share of the market drop in the coming years though, as the more techie end of the market grows in popularity. Home monitoring/security, smart lighting, and thermostats together shipped 6.1 million units in Q1, up 26.7% on the first quarter of 2020. Home monitoring and security currently dominates – it will account for more than half of the market in the full year, IDC predicts – but smart lighting is set to overtake by 2025, a CAGR of almost 39% pushing shipments to 37 million.
IDC also highlights the small appliances space as one to watch, with smart vacuum cleaners, for example, becoming more widely available and affordable.
So there you have it. By 2025 European householders shouldn't need to leave the sofa for many reasons at all.
- Mary Lennighan, reporting for TelecomTV
Email Newsletters
Sign up to receive TelecomTV's top news and videos, plus exclusive subscriber-only content direct to your inbox.