Smartphone market shows tepid signs of recovery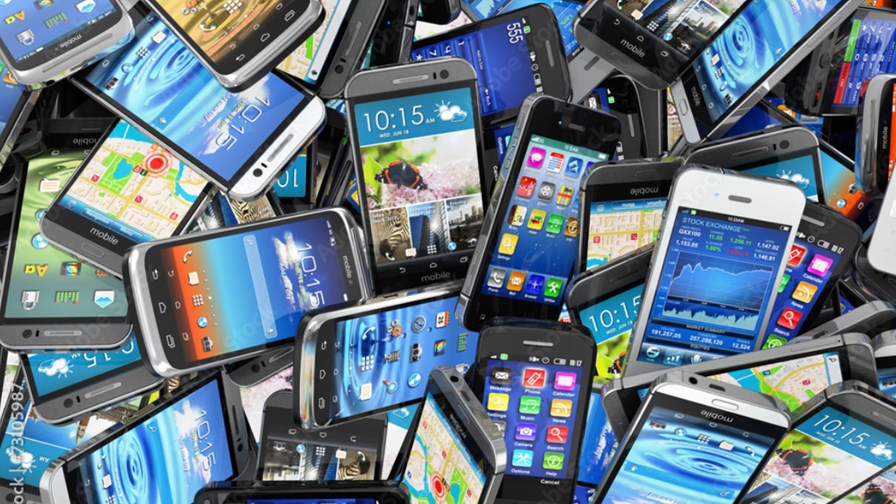 The smartphone market has been licking its wounds ever since demand declined following the global Covid-19 pandemic
While shipments keep falling, the pace of decline slowed down in the third quarter of 2023, according to two research houses, leading to hopes of an imminent return to growth
Not all smartphone players are in the doldrums, though – Q3 delivered a "revenue record for iPhone", according to Apple's CEO Tim Cook
The smartphone chip sector also appears to be on the recovery path
The smartphone market might be well on the mend, with several reports from research houses and recent financials from sector players pointing to a more optimistic sales landscape following a years-long decline in demand.
According to a preliminary report from Omdia for the third quarter of 2023, global shipments, at 301.6 million units, were down by a mere 0.7% year on year. And sparking even greater optimism in the smartphone sector are the positive sequential statistics, as shipments increased by 13.4% in the three months to September compared with the second quarter of this year.
"For the first time this year, half of the top-10 major smartphone set OEMs [original equipment manufacturers] saw growth, including Apple, Xiaomi, Transsion Holdings Group, Honor and Huawei. The other half includes Samsung, Vivo and Realme, who all saw large declines," Omdia noted in its report.
As a whole, the third quarter of the year represented the ninth consecutive quarter of year-on-year declines, following a period of strong demand during the Covid-19 pandemic between the last quarter of 2020 and the third quarter of 2021. According to the research team at Omdia, the handset market has not been able to keep pace with that expansion due to "a range of challenges", including production issues in China and high inflation that resulted in reduced consumer confidence and demand.
Most shipments in the period were made by Samsung (58.8 million), though its market share fell from 21% in the third quarter of 2022 to 19%, while Apple's market share increased to 18% on the back of a 2.3% year-on-year increase in shipments to 53.4 million units. The top five was completed by Chinese vendors Xiaomi, Oppo and Transsion, according to Omdia.
Research company Kantar also issued a market analysis report based on the third quarter of the year, suggesting that the decline in smartphone sales is "levelling off", which it described as "a marked improvement for an industry that has faced a steady and accelerated decline" following the pandemic. It also noted that Apple recorded the strongest sales performance of all smartphone brands in the period after the launch of its latest generation, the iPhone 15.
"It's encouraging to see signs of market recovery as the smartphone industry stabilises in the third quarter of the year. Especially, Apple's iOS stood out with a remarkable year-on-year increase in share of sales. Apple's differentiation strategy is proving successful with the iPhone 15 series continuing its success in Europe. The latest OS data also reinforces the importance of software innovation in an industry where hardware innovation faces challenges", commented Jack Hamlin, global consumer insights director at Kantar's Worldpanel division.
Alongside both reports, Apple released its financials, with the company's CEO Tim Cook highlighting "a September quarter-revenue record for iPhone and an all-time revenue record in services". He added that the US-based tech giant has its "strongest lineup of products ever heading into the holiday season, including the iPhone 15 lineup and our first carbon neutral Apple Watch models, a major milestone in our efforts to make all Apple products carbon neutral by 2030."
Adding to the mobile device sector optimism was the latest financial report from mobile chipmaker giant Qualcomm. While its revenues in its fiscal fourth quarter were down by 24% year on year, this was still better than expected. According to industry analyst Richard Windsor, the company's results are "signalling that the worst is over". In his latest Radio Free Mobile blog, Windsor added that further hopes have been heightened by recent results from Samsung and chipmaker TSMC. "This is good news for the smartphone component industry, as one of the negative factors (excess inventory) affecting demand has been removed," he wrote.
- Yanitsa Boyadzhieva, Deputy Editor, TelecomTV
Email Newsletters
Sign up to receive TelecomTV's top news and videos, plus exclusive subscriber-only content direct to your inbox.