Openreach's Equinox 2 FTTP offer would "starve altnets of demand," claims industry body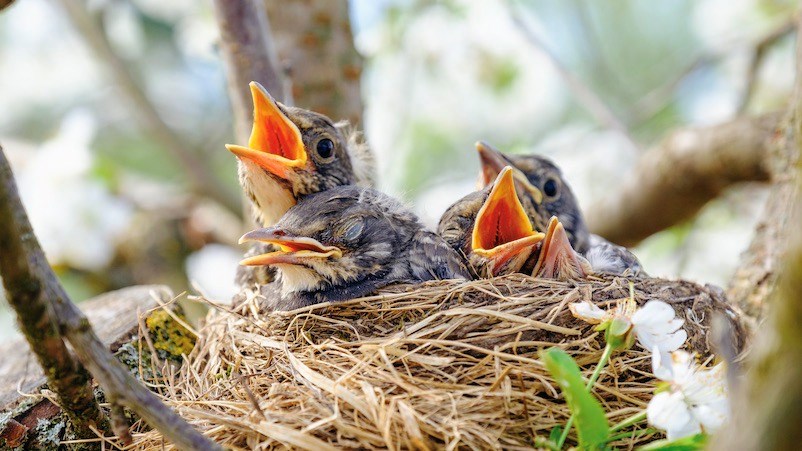 UK regulator Ofcom is extending its review of Openreach's new Equinox 2 FTTP pricing offer
Equinox 2, if approved, would be the latest tranche of discounted prices for UK ISPs
But market reaction to Ofcom's Equinox 2 consultation has been vociferous
Broadband industry body INCA says Equinox 2 would "starve altnets of demand" and go against UK government policy
An increasingly intense storm is brewing around the Equinox 2 tranche of discounted pricing offers recently proposed for retail internet service providers (ISPs) by Openreach, BT's quasi-autonomous wholesale fixed access network operator, following the publication by Ofcom of industry responses to the regulator's public consultation about Openreach's plans.
As reported last week, Ofcom announced that Equinox 2 should not be introduced as planned on 1 April as it needs further regulatory scrutiny, and Openreach subsequently announced it was voluntarily delaying its planned introduction of Equinox 2 pricing. "Whilst we continue to share Ofcom's initial view that our offer isn't anti-competitive, it's important the regulator has time to consider all the feedback it has received fully and fairly, so our discounted Full Fibre prices won't come into effect on 1st April," noted the UK wholesale operator in a statement posted on its website.
For the full background on developments so far, see Openreach's Equinox 2 FTTP pricing offer delayed by Ofcom.
It now seems clear why Ofcom, having initially announced in February that the Equinox 2 (E2) pricing offer seemed in line with its rules and that no action would be taken other than to launch an industry consultation, has decided it needs more time to asses Openreach's new planned offer: The reaction from the UK broadband network operator sector has been largely (but not completely) negative, detailed in its dismantling of the Openreach offer and its potential impact, and at times scathing about Ofcom's ability to perform its duties legally and effectively.
While some of the larger ISPs, including Sky, TalkTalk and Vodafone, as well as altnet Hyperoptic, responded to the Ofcom consultation in favour of the Equinox 2 offer, stating generally that is would enable lower prices for consumers while not affecting competition, a broad range of companies investing in alternative fibre access network infrastructure have denounced Ofcom's initial decision to give Equinox 2 the green light. They warned of a negative impact on the development of the UK's digital infrastructure if Openreach is allowed to launch its Equinox 2 prices as currently detailed by the national wholesale operator, which has just announced it now passes 10 million premises with its fibre access infrastructure.
Here's a selection of some of the responses:
Axione, which is building a wholesale fibre access network in small towns and villages across the UK, noted that the Equinox 2 pricing was being introduced too quickly and that the prices are so low as to "hinder altnets' ability to establish themselves on the market."
Open Fibre Networks Ltd, which installs utility and digital infrastructure for new homes, noted that while it doesn't believe its own business would be affected by Equinox pricing offers, it is "particularly concerned about the resulting impact the proposed offering could have in terms of competitive conditions in the sector."
Fern Trading, which is investing in a range of FTTP altnets (Jurassic Fibre, Swish Fibre, Giganet, Allpoints Fibre and Vorboss), described Openreach's Equinox 2 pricing model as "a classic dominant provider margin squeeze, which makes it harder for other providers to compete. As E2 discounts apply equally throughout the UK, their impact will be felt most keenly in locations where build costs are highest, i.e. in the less densely populated towns and villages… It should be clear to Ofcom that the primary objective of Equinox is to undermine alternative network build," particularly in the more rural areas.
It added that Ofcom "can either support the dominant incumbent by allowing major wholesale prices reductions, which disproportionately affect those building to millions of homes in more sparsely populated areas, or it can give nascent competitors some breathing space. If it opts for the former, Ofcom will make some deployments unsustainable." If Ofcom approved E2 as it is, it "risks depriving potentially millions of households in less densely populated areas from the long-term benefits that network-level competition brings."
INCA, the Independent Networks Cooperative Association that represents "organisations deploying digital infrastructure", excluding BT and its business units, submitted a detailed 109-page document on behalf of a number of its members, including Community Fibre, Fibrus, Freedom Fibre, FullFibre, ITS, NexFibre and Spring Fibre, and even a non-member, Zzoomm (while also consulting on its response with Virgin Media O2 and CityFibre).
It noted that the UK broadband networks market is currently in a potentially healthy state thanks to the UK government's so-far successful policy to encourage investment in new fibre networks by Openreach and others. It stated that UK altnets are expected to invest more than £20bn in FTTP networks by 2025, "significantly exceeding Openreach's own £12bn FTTP investment plans," but that "despite this early success, Ofcom is proposing to allow Openreach to introduce a new discount scheme – Equinox 2 – which would… raise and create barriers to ISPs using altnet infrastructure to serve their customers… starve altnets of demand… [and] consequently, reduce investment and competition in the UK fibre market, contrary to the government's policy." INCA added: "To avoid causing harm to new full-fibre infrastructure network investment by altnets, Ofcom must reassess Equinox 2 and block it."
INCA added: "Ofcom's assessment of the Equinox 2 offer appears to reflect a strong bias in Ofcom to protect Openreach's FTTP business plan and a complete disregard for the many smaller market entrants and the billions of pounds invested in those networks. One example of that bias is Ofcom's undue concern to support the Openreach copper-to-fibre migration process. That is contrary to Ofcom's legal duties and not in accordance with government policy." Kapow!
NexFibre, a joint venture announced in July 2022 that counts Infravia Capital Partners, Liberty Global and Telefónica among its backers, is also negative about E2. NexFibre plans to invest £4.5bn to "build a wholesale-only, FTTP network covering up to 5 million premises in the UK outside the existing Virgin Media O2 (VMO2) footprint by 2026, with VMO2 as a day-one anchor tenant and, in due course, other ISPs," it notes in its submission. "Together with VMO2's existing network, this will provide gigabit networks to up to 23 million premises, making it the largest, and only nationwide, competitor to BT Openreach," it boasts, before adding: "When the decision to invest in Nexfibre was made, the various backers were, of course, fully cognisant of Equinox 1. In their opinion, the pricing stability over a 10-year period, albeit with a transparent and clear review mechanism in year six, provided the degree of certainty needed to commit the funds to build the network and to provide the level of competition in the market that Ofcom is keen to promote. By sharp contrast, Equinox 2 raises significant concerns about the future competitiveness of the market as we see it as BT's attempt to re-monopolise access. Our backers' decision to invest was made on the expectation of a regulator ensuring a level playing field to support infrastructure competition. Ofcom's provisional decision to allow BT to introduce Equinox 2 raises a concern that Ofcom is not ensuring a level playing field for competitors."
NexFibre also submitted a separate document, an economic study by Keystone Strategy (which describes itself as an "innovative strategy, economics, and technology consulting firm"). The document "examines how investment in alternative networks is highly dependent on internet service providers (ISPs) switching to those networks. Indeed, financial backers of alternative networks stipulate market penetration objectives, which can only be achieved by signing up ISPs, for further funds to be made available." The report noted a number of ways in which E2, and the suggestion that further discounted schemes would follow from Openreach, would deter ISPs from "making long-term commitments to alternative networks" and expressed concern that dealing with altnets would preclude them from being eligible for "more substantial price reductions" from Openreach.
So Ofcom has a lot to consider, including the future health of the UK's competitive digital infrastructure market and even its reputation as an objective and fair regulatory body that has the interests of all parties, including consumers, ISPs, network operators, investors and the UK government, at heart.
- Ray Le Maistre, Editorial Director, TelecomTV
Email Newsletters
Sign up to receive TelecomTV's top news and videos, plus exclusive subscriber-only content direct to your inbox.