What's up with… Telefónica, Nokia and Samsung, Telstra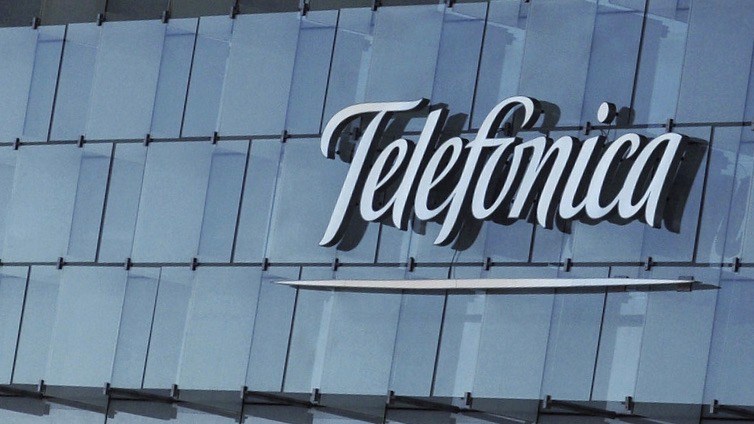 Telefónica to switch on 5G mmWave network at MWC
Nokia and Samsung are fastest-growing RAN vendors
Telstra boasts "strong growth" in its fiscal H1
In today's industry news roundup: Telefónica is to show off its super-fast 5G network at the MWC trade show; Nokia and Samsung are the rising stars in a flatlining RAN market; Telstra boasts a strong start to its financial year; and more!
Telefónica, Ericsson and Qualcomm plan to jointly launch "the first commercial mobile 5G millimetre (mmWave) network in Spain" during Mobile World Congress (MWC) in Barcelona at the end of this month. The Telefónica 5G mmWave network will offer "an extraordinary 5G user experience" throughout Hall 3 of the giant trade show, with the services running over the 26GHz spectrum that the operator acquired in a recent spectrum auction. Ericsson is providing its mmWave radio AIR 5322, based on its RAN Processor 6651, to enable the 5G mmWave coverage. Qualcomm Technologies' 5G mmWave device bar, which will be housed on its booth in Hall 3, will "demonstrate 5G mmWave devices powered by Snapdragon including commercial premium smartphones, PCs, CPEs, hotspots, and more," noted Telefónica in its press release about the launch. Telefónica said it is the only Spanish telco that has acquired a full 1GHz spectrum capable of delivering downloads speeds in excess of 5Gbit/s and upload speeds of 1Gbit/s. The company believes this will unlock bandwidth-intensive applications, such as multi-view cameras and user-generated content in crowded venues, such as stadiums, as well as enhancements in immersive experiences based on virtual reality (VR) and augmented reality (AR).
After several years of healthy growth, the radio access network (RAN) technology market is not expected to increase in value year on year in 2023, according to analyst house Dell'Oro Group, which says 2022 was characterised by "slower momentum" in the market and ended up coming in below expectations. The Dell'Oro team didn't put an exact figure on the value of the market last year in its latest press release about the sector, but TelecomTV's back-of-the-envelope calculations put it at around $40bn to $41bn. But there is good news for Nokia and Samsung, which "recorded the strongest RAN revenue growth out of the top five suppliers," according to Dell'Oro.
Telstra, the largest telecoms operator in Australia, has boasted "strong growth" in its fiscal first half of 2023 (ending 31 December 2022). It recorded a 23.9% year-on-year increase in net profit to AUS$865m (US$590m) and a 6.4% rise in revenue to AUS$11.6bn. The improved performance was driven by momentum from its mobile business and support from the acquisition of Digicel Pacific. The telco also noted "good early progress" on its T25 strategy, which aims to turn Telstra into "a simpler, more efficient business", with a view to providing "exceptional customer experience, leading network and technology solutions, sustained growth and value, and being the place you want to work". Telstra also claimed its 5G coverage reaches more than 81% of the Australian population. While its cost-reduction plan has been affected by inflation, Telstra said it continues to "have cost mitigants and revenue levers" and remains committed to its ambition to cut costs by AUS$500m by the end of its financial year 2025. See more.
Plans for a merger between Canadian telecoms providers Rogers Communications and Shaw Communications have hit another snag. In a further timeline extension, the two companies have now pushed the deadline for completing the deal from 17 February to 31 March 2023 as the transaction is awaiting approval by the Innovation, Science and Economic Development Canada (ISED) in Canada. If approval is granted, the deal will result in Rogers taking over Shaw, and Shaw's subsidiary Freedom Mobile being acquired by Videotron. Rogers and Shaw agreed to amalgamate in March 2021, but following challenges over competition concerns, were forced to postpone the deadline for the transaction, which had previously been due to take place by 31 January 2023.
Half of all UK households will have access to full-fibre internet by March, according to data from UK telecoms regulator Ofcom. This growth has been driven by competition and the continuous construction of the new broadband backbone across the country, said Lindsey Fussell, group director of networks and communications at Ofcom. In addition, full-fibre coverage is set to be available to more than 80% of the population within two years, in stark contrast to its mere 6% reach five years ago. Fussell noted that full fibre is seen as a more reliable and "many times faster" broadband service than "the average 'superfast' connections people have largely used in recent years". She also highlighted the improved market presence of the so-called altnets (alternative network providers) – smaller and independent broadband builders: Their collective footprint is doubling each year and they are expected to reach some 11.5 million households by the end of 2023. "For Ofcom, the alternative networks to Openreach [the biggest fixed broadband network firm in the UK] provide a vital part of our strategy for better broadband," noted Fussell. Ofcom is examining a new pricing plan from Openreach, as well as examining whether regular pricing changes, such as the ones announced by Openreach, is preventing other firms from competing fairly. "If we see evidence of any company acting in a way that distorts or prevents competition, we won't hesitate to step in," warned Fussell.
Philippine operator Globe Telecom has announced that it closed 2022 with a "record-high" capital expenditure (capex), up 9% year on year to 101.4bn Philippine pesos ($1.8bn). It pointed out that this is "the largest annual investment the company has ever made for its mobile and fixed network". Most of its capex (86%) went into addressing data requirements so that its subscribers have access to digital solutions and connectivity "wherever they are". Some of its efforts over the past year included creating 1,702 cell sites, upgrading around 13,600 mobile sites to LTE network and installing 2,267 new 5G sites across the Philippines. The telco explained that its "strict governance processes have enabled the proper deployment of capital over the last few years", so it can focus on "capital efficiency and cash flow optimisation". Consequently, Globe Telecom expects to reduce its capex to $1.3bn in 2023, more than 30% lower than its level in 2022, and to further decrease it to $1bn by 2024. "In 2023, we will focus our efforts on streamlining our capital deployment and maximising the infrastructure we have on the ground, while ensuring we continue to provide the best digital solutions to our subscribers," said Globe Telecom CFO, Rizza Maniego-Eala.
- The staff, TelecomTV
Email Newsletters
Sign up to receive TelecomTV's top news and videos, plus exclusive subscriber-only content direct to your inbox.