What's up with… Ericsson & MWC21, Huawei, Rakuten Mobile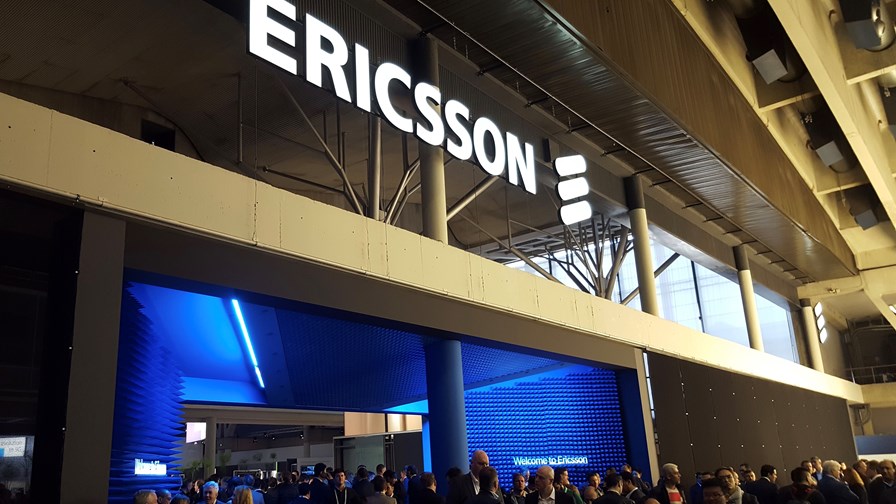 Ericsson backs out of MWC21
Huawei is still the biggest telecoms tech giant
Rakuten Mobile hits a milestone
Ericsson's latest MWC moment and the global vendor market status quo lead the way in today's news roundup.
Ericsson has withdrawn from MWC21, which is set to take place in late June in Barcelona, citing (as it did last year) the safety and health of its staff as the chief reason for its non-participation. "In view of the continuing impacts from Covid-19 and our primary consideration towards our people, their health and well-being, we have decided not to participate MWC 2021. The decision, whilst regrettable, reflects our precautionary approach to managing the pandemic from a people and travel perspective whilst vaccination programmes are rolled out globally. We look forward to the opportunity to rejoin future events and continue to work closely with the GSMA and industry partners." The announcement came only hours after the GSMA outlined its health and safety plan for the event. Last year, Ericsson was the first of the major MWC show floor exhibitors to announce its withdrawal, a decision that caused a domino effect that eventually led to the cancellation of the event. It seems likelier that some sort of MWC21 will take place this year, but whether that will still involve participants attending an in-person event in Barcelona is as yet unclear.
Despite its vicissitudes, including a newly-acquired pariah status, exclusion from an increasing number of western countries, and the effects of the Covid-19 pandemic, the giant Chinese conglomerate Huawei has nonetheless emerged at the top of the rankings of equipment providers to the global telecoms market in 2020. According to research house Dell'Oro, Huawei achieved a 31 per cent market share last year, more than double that of rivals Nokia and Ericsson who, with a 15 per cent market share each, were at joint second in the listing. Another Chinese company, ZTE, came fourth with 10 per cent. The report shows that while Nokia and Ericsson improved their penetration in radio access networks outside China, Huawei's global market share increased by two to three per cent thanks to sales made across the Chinese mainland, where economic growth remains high and 5G rollouts have been enormous. Analysts at Dell'Oro are optimistic that during 2021 the overall telecoms equipment market will grow by three to five percent year-on-year.
Rakuten Mobile says it has passed the 3 million mark for its UN-LIMIT service plan, which is delivered using its virtualized and Open RAN 4G and 5G radio access networks. The competitive Japanese operator has also struck a research partnership with the University of Strathclyde in Scotland to develop an approach to fully autonomous mobile networks. See this press release for further details.
If Amazon, Apple, Facebook, Google and other US 'Big Tech' companies had hopes that under the new administration the pending investigations into the manifold allegations of abuse of their monopoly positions and powers, that were high on the agenda when Donald Trump left the White House, would be lower down Joe Biden's' 'to do' list then they were mistaken. The new President has appointed Tim Wu, a law professor at New York's Columbia University to be Special Assistant to the National Economic Council and an advisor technology and competition policy. Professor Wu is a long-time and vocal critic of Big Tech's excesses and breaches of anti-trust laws. He has said there is now so much power invested in a handful of US-headquartered global high-tech corporations that "extreme economic concentration" is resulting in "gross inequality and material suffering, feeding the appetite for nationalistic and extremist leadership." This, he says, is "most visible in our daily lives" in the "great power of the tech platforms, especially Google, Facebook and Amazon." Once Mr. Biden decides on the nominees he wants to appoint to lead both the Justice Department's antitrust division and the Federal Trade Commission, the two key departments responsible for enforcing competition in the commercial arena, Big Tech can expect soon to face rigorous investigation and much tighter and more stringent regulatory enforcement.​
Casa Systems has launched a revolutionary 5G O-RAN mid-band radio supporting single or dual bands across 5G CBRS, C-Band, n41, n77 and n78. It says the solution brings the power of 5G to indoor networks and expands end-to-end 5G indoor and campus solutions for carrier, private and neutral host networks. The indoor radio is claimed to be the first to provide simultaneous use of multiple mid-band channels enabling service providers to increase coverage, boost data speeds and deliver multi-gigabit 5G user experiences to both consumers and enterprises. It allows service providers to simultaneously use both CBRS and C-Band frequencies. Globally, multiple bands within n41, n78 and n77 can also be supported simultaneously. More information can be found here.
Zoom founder Eric Yuan has transferred about 18 million shares worth more than $6bn (£4.4bn) to unspecified beneficiaries, according to a regulatory filing, claims the BBC. Yuan has seen his personal wealth zoom through the pandemic as the work-and-play-from-home crowd pushed up their use of online video conferencing. It may have given Zoom and Yuan's fortunes a boost (the firm is now worth around $100 billion) but it also added the term "Zoom fatigue" to the 2020 lexicon. So while Zoom's shares may have nearly tripled in value in the past 12 months, there are now one or two signs that Zoom fatigue is turning many people away from interactive video and back to good old interactive voice.
Hans Christian Anderson airport, near the Danish city of Odense, is being patrolled as part of a 5G use-case trial by a four-legged robot called Spot that is connected to TDC NET's 5G network, built with Ericsson technology. The trial is one of several 5G use-case scenarios developed by the joint Ericsson/TDC NET 5G Innovation Hub in Denmark. See this announcement for further details.
- The staff, TelecomTV
Email Newsletters
Stay up to date with the latest industry developments: sign up to receive TelecomTV's top news and videos plus exclusive subscriber-only content direct to your inbox – including our daily news briefing and weekly wrap.