What's up with… Ericsson, Cisco, DGI9 & Aqua Comms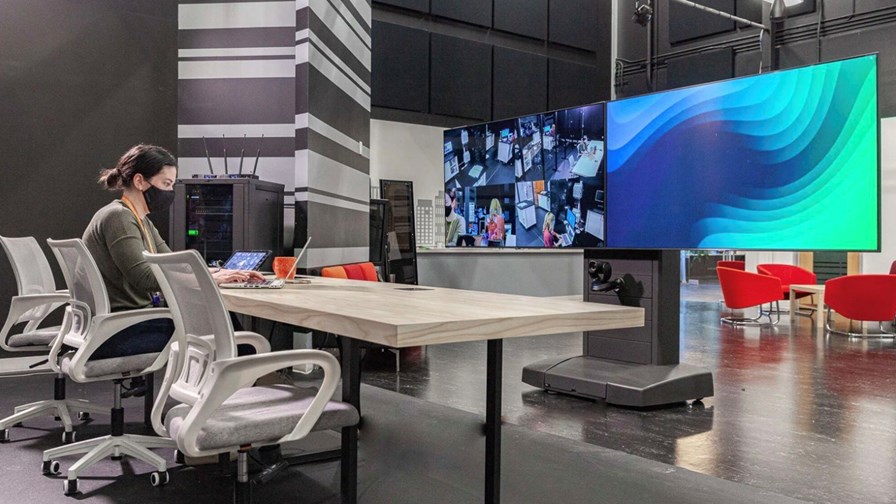 Ericsson flirts further with Open RAN
Cisco boasts enhanced portfolio for telcos
DGI9 floats, acquires Aqua Comms
A radio access network innovation lab in Ottawa and a redrawing of the Cisco battle lines leads today's news charge.
Ericsson has established an Open Lab "to collaborate and innovate with leading Ericsson Cloud RAN customers and ecosystem partners to drive virtualized 5G Radio Access Networks (RAN) technologies." The Lab has a physical presence in Ottawa but is open to all customers via digital/virtual channels. The vendor is positioning it as an innovation facility for all things related to the radio access network, including disaggregated as well as virtualized functionality: "The lab offers space to further explore Open RAN technologies, including aspects such as virtualization, management, and orchestration." Among the companies it will engage with via the Lab are KDDI, Ooredoo, Orange, Softbank Corp, Turkcell and ecosystem partners such as Intel, NVIDIA, Red Hat and Wind River. The move follows Ericsson's unveiling of its Cloud RAN plans last October, which came only days after CEO Börje Ekholm said he expected the Swedish vendor's sales to be impacted by Open RAN from 2023 onwards. For more details on Ericsson's Open Lab, see this announcement.
Cisco has unveiled a new strategy to meet the needs of communication service providers that includes a Routed Optical Networking system built in part around pluggable optical technology brought on board with the recent and much delayed $4.5 billion acquisition of Acacia, an expansion of its Silicon One networking chip range and a new Cisco Cloud Native Broadband Network Gateway (BNG) for fixed line broadband telcos. See this extensive announcement for further details.
Cisco is also moving into the Network-as-a-Service (NaaS) sector, starting with a cloud-based solution as-a-service for secure access service edge (SASE). "The Cisco SASE offer currently available enables customers to easily leverage future services with investment protection. Cisco is planning limited release NaaS solutions later this calendar year that will unify networking, security and visibility services across access, WAN and cloud domains," the vendor notes in this announcement.
Aqua Comms, which owns and operates subsea networks running from the US to Europe, is being acquired by an investment company that has just raised £300 million from an IPO on the London Stock Exchange. Digital 9 Infrastructure (DGI9) raised the funds late last week and, as part of the process, immediately lined up the acquisition of Aqua Comms using $215 million (£157 million) of its proceeds. DGI9's shares started trading on the London Stock Exchange today priced at £1.00, a move that will be immediately followed by the pre-arranged acquisition of Aqua Comms, which owns and operates America Europe Connect-1 (AEC-1), America Europe Connect-2 (AEC-2), and CeltixConnect-1 (CC-1), which run between key hubs in the US and Europe (UK, Ireland, Scandinavia). DGI9 aims to build a portfolio of companies primarily related (but not limited) to subsea fibre, data centres, terrestrial fibre, tower infrastructure and small cell networks (including 5G). Its primary focus will be digital infrastructure investments that are already operational and with an existing customer base.
US President Biden is planning to announce a sweeping $2 trillion infrastructure plan today according to multiple news outlets. Along with road and bridge building the plan includes $100 billion to connect every American to high-speed broadband internet over the next eight years. He is also planning big corporate tax hikes to pay for it.
A year in lockdown has fuelled a surge of 'entrepreneurial spirit' among young Brits who are emerging as a new wave of 'mobilepreneurs', according to an optimistic (or frightening - depends on your outlook) report from O2. Research. Apparently a third of 18-24-year-olds are 'very likely' or 'somewhat likely' to leave their current job or full-time education (school or university) in order to focus on selling items online using smartphone apps. While the majority of young people focused on selling clothing (49%), footwear (24%) and video games/consoles (24%), there has also been a significant proportion of young people tapping into trends such as retro cards or fitness equipment, advice or classes.
- The staff, TelecomTV
Email Newsletters
Stay up to date with the latest industry developments: sign up to receive TelecomTV's top news and videos plus exclusive subscriber-only content direct to your inbox – including our daily news briefing and weekly wrap.