Vodafone to UK Govt: stop us if you dare!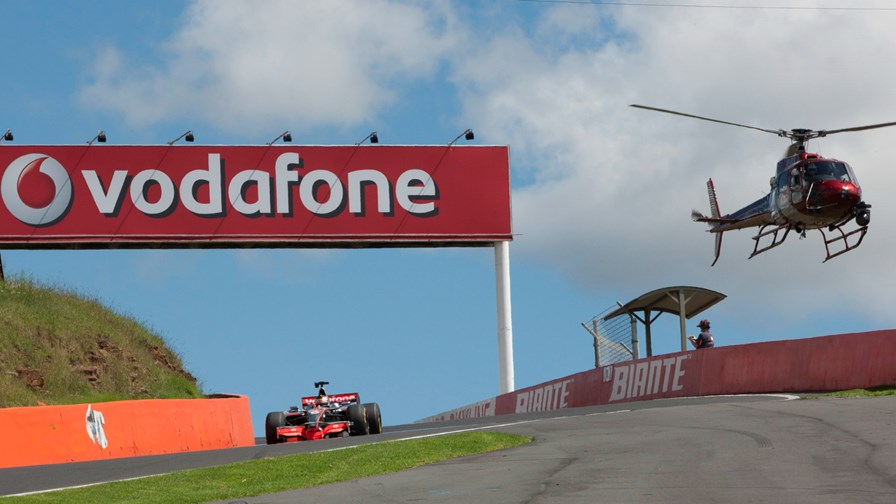 Vodafone ups the stakes over Huawei; says it has added more cities to its 2019 5G rollout plans
It points out how far it has already gone with its 5G preparations
Warns that a ban would cost it 'hundreds of millions'
Despite, or perhaps because, of the awful 'Sword of Huawei' hanging over Vodafone's 5G rollout plans, the UK based mobile giant has announced that it's firing ahead whatever.
It says it will launch 5G in 19 towns and cities across the UK this year, 12 more than previously announced.
Vodafone says it was the first UK company to carry 5G traffic over a commercial mobile network in October 2018 from a location in Salford, Greater Manchester. Now sites in Bristol, Cardiff and Liverpool have been switched on and are streaming live 5G mobile data traffic to and from the Internet, using the latest compatible routers.
It claims its engineers have installed 5G antennas and associated equipment in Birmingham, Glasgow and London ahead of going live. "All our mobile sites are connected to Vodafone RedStream, our nationwide optical fibre network, with connections giving speeds of up to 10 gigabits per second to ensure customers wishing to stream video without buffering can do so even in built up areas at busy times of the day."
The extra 5G cities are Birkenhead, Blackpool, Bournemouth, Guildford, Portsmouth, Plymouth, Reading, Southampton, Stoke-on-Trent, Warrington and Wolverhampton this year. It will also launch 5G in Newbury, the original home of Vodafone and the location of its technology headquarters.
Stop me using Huawei kit, I dare you
Vodafone is anxious to present a picture of 5G preparations already well in hand and impossible to stop without huge and ruinous expense.
The obvious subtext is that any abrupt ban on using Huawei kit as planned will be financially disasterous and may therefore result in court action for damages, as well as delays to the 5G deployment the government has been urging on all the mobile operators.
Vodafone has also put ballpark numbers against any ban on using Huawei equipment, saying such a ban would likely cost "hundreds of millions and will dramatically affect our 5G business case," according to Vodafone chief technology officer Scott Petty speaking to the BBC. "We would have to slow down the deployment of 5G very significantly."
Petty has reiterated that Huawei equipment is not being used in sensitive parts of its 5G network. Where things get ticklish, it says it is using Cisco and Ericsson technology.
Email Newsletters
Stay up to date with the latest industry developments: sign up to receive TelecomTV's top news and videos plus exclusive subscriber-only content direct to your inbox – including our daily news briefing and weekly wrap.