Vodafone joins the UK multiplay party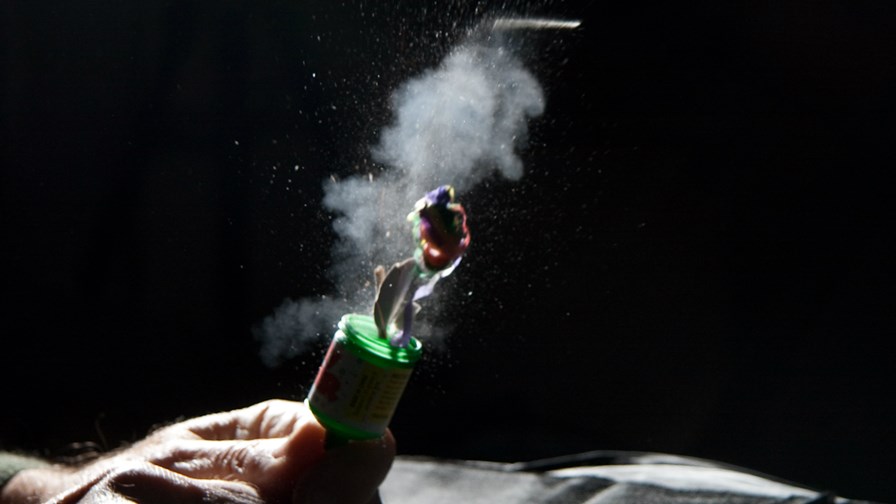 Vodafone yesterday announced that it had built out a fibre network to every BT exchange in the UK and was now in a position to get back into the home broadband market in a big way.
So it had prepped what it called "an ambitious launch in a crowded marketplace" with an advanced ADSL router and associated app with a "range of features which will give customers greater control over the devices in the home: 'Boost' allows customers to supercharge any device connected to their home network, giving that device priority over others; 'Beam', which uses Beamforming technology, sends a stronger Wifi signal to compatible devices wherever they are in the home; 'Family Time' allows customers to easily manage and set time limits, giving them control over when Wifi is available and when it's not; and 'Guest WiFi' allows controlled WiFi access to household guests in one click."
Vodafone says all its fixed broadband packages are unlimited so customers can download share and stream to their heart's content.
Some observers think Vodafone's offer is incomplete without a pay TV component and that may well be on the horizon in the UK as some sort of TV everywhere deal - especially if it completes its 'swap' deal with Trinity Global and ends up bagging the UK's cable operator, Virgin Media. Any questions about television in any form were forbidden on the journalists' call made to announce the move, presumably because Vodafone had conveniently gagged itself by previously announcing that it was in talks with Trinity Global so… you know...can't talk about it.
What appears to have happened is that a long-term strategy of building itself a fibre network to link to all BT exchanges and therefore be in a position to properly unbundle BT's copper via OpenReach (rather than just interconnect with BT for the bitstream product) was well under way thanks to Vodafone's purchase of the Cable & Wireless network in the UK. Talks with Liberty Global only broke through later.
In any case ownership of Virgin Media can only provide a partial broadband and TV coverage solution since the network passes a minority of UK dwellings, so Vodafone's exchange network still makes sense in the grand scheme of things.
But if there is a swap it will be interesting to see how well Vodafone performs in the interim with what appears to be an alternative approach to the UK market encapsulated in its 'Power to You' slogan. This implies that Vodafone has made an informed decision to limit its ambitions to be top-of-the class connector, rather than (by implication) be a multi-play packager of comms and content like its rivals.
I have heard the 'top class connector' articulated by other providers too and it goes a bit like this: "whatever the research says that people say they want (bundled comms and content), many users find that what they actually want is not a big package of content and connectivity, but a service that gives them plenty of access so they can choose the content and services they want… they will eventually want to pick and choose, 'a la carte', even if some of them don't know it - especially the younger cohorts."
The prevalent view, however, is that multi-play is where the action is.
Paolo Pescatore, director, multiplay and media at CCS Insight thinks Vodafone's move "is a good start, but we expected more features to be included such as cloud storage and content including pay TV, which are paramount in providing a truly comprehensive multiplay services offering. Most, if not all, broadband providers now offer a pay TV service."
The TV part is, apparently, on its way.
Email Newsletters
Sign up to receive TelecomTV's top news and videos, plus exclusive subscriber-only content direct to your inbox.