Vodafone asks Ofcom to scrap 5G auction and hand over spectrum at reserve price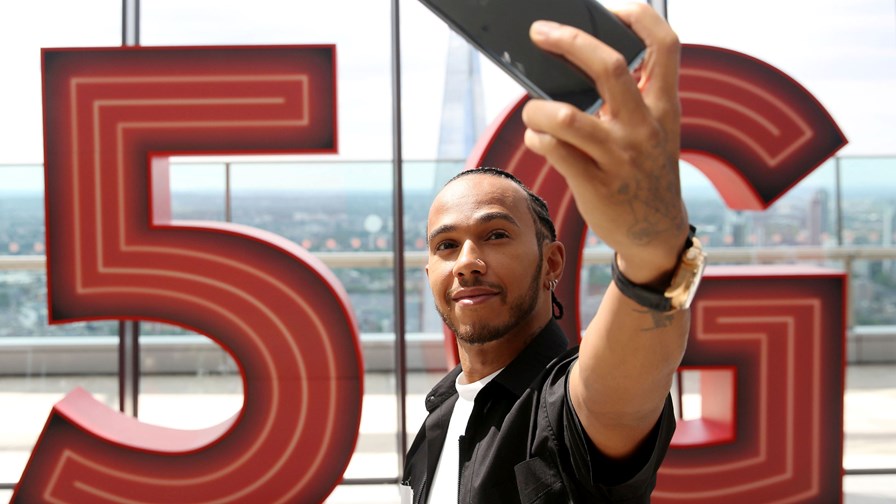 Mixed messages after UK operator talks up the resilience of its fixed and mobile networks
Traffic has spiked but Voda says its engineers are overcoming the challenges...
...But all the same, it would really like some more spectrum at the base price, thanks
Having reassured customers that its networks can cope with the challenges posed by the coronavirus pandemic, Vodafone UK has now reportedly asked the government to scrap the next 5G auction and hand over the spectrum at the reserve price. The reason given: to help operators' networks cope with the challenges posed by the coronavirus pandemic.
Eh?
Ofcom had planned to sell 200 MHz of spectrum in the 700 MHz and 3.6-3.8 GHz bands this spring, setting a reserve price of just over £1 billion. However, it is unclear whether the auction can take place given most of the country is under lockdown.
According to a Telegraph report over the weekend, Vodafone doesn't want any delays. It has written to culture secretary Oliver Dowden and said the frequencies are needed as soon as possible to ensure mobile networks have sufficient capacity to keep everyone connected.
The operator has also been in touch with its rivals, EE, O2 and Three, and suggested the 5G spectrum be distributed equally between them, enabling them to improve capacity and coverage.
Vodafone pointed out in the report that holding the auction in its current form is "practicably impossible" because it would require people to be in close proximity with one another, increasing the risk of spreading COVID-19.
It also insisted that paying the reserve price would still raise "a significant amount of money" for the government and give operators certainty "in these highly turbulent times."
Goodwill hunting
It would be a lot harder to dismiss this as a cynical, opportunistic attempt to secure what amounts to little more than a government handout had Vodafone UK not been talking up the resilience of its networks lately.
"Our engineers are doing a brilliant job adapting our fabulous network to these changing, and unprecedented circumstances. We have the technology and the expertise needed to keep the UK connected during these difficult times," wrote Scott Petty, Vodafone UK's CTO, on 25 March.
Vodafone said Internet traffic on its fixed and mobile networks has spiked 30 percent due to coronavirus; fixed voice traffic is up more than 25 percent; and mobile voice traffic has surged by 42 percent.
"There are challenges, but we are overcoming them. Our networks are more than up to the task," he said.
In fact, its mobile network is so seemingly up to the task, Vodafone UK gave 30 days of free, unlimited mobile data to 500,000 vulnerable pay monthly customers. This week it extended this offer to around 125,000 NHS staff who are existing Vodafone customers.
However, if its letter to the government is anything to go by, Vodafone actually really could do with 50 MHz of 5G spectrum at the base price.
Consumers have been quick to jump on any company or high-profile individual that, rather than shoulder the burden, is seen to look for seemingly unwarranted handouts during a time of national crisis.
Lobbying the government to give away 5G spectrum at the base price – even for the purposes of helping housebound people communicate, work, and generally cope with the lockdown – treads a fine line that could jeopardise the goodwill built up by consumer-friendly offers like free, unlimited data.
Email Newsletters
Sign up to receive TelecomTV's top news and videos, plus exclusive subscriber-only content direct to your inbox.