UK picks up a gold in the 5G Olympics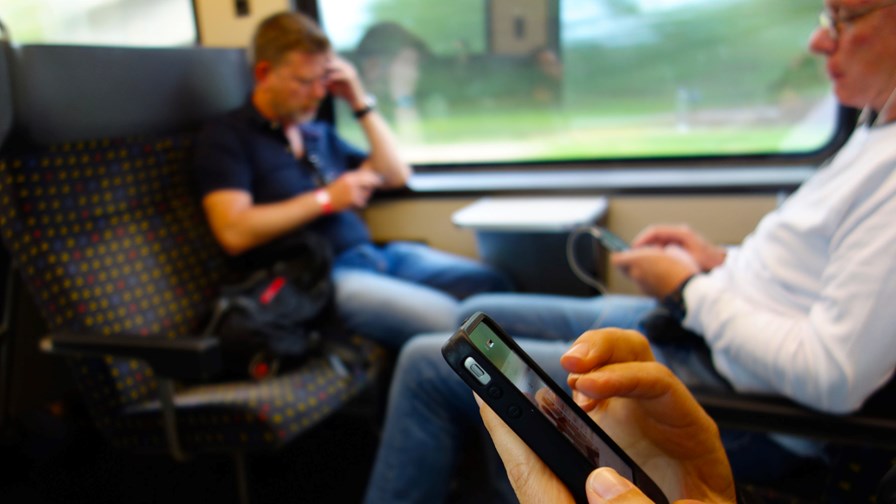 RootMetrics claims its 'Everyday 5G' metric puts the UK on the podium above the US

It claims UK 5G network connections now perform consistently above 100 Mbit/s...

... while in the US all three major carriers clocked speeds below 50 Mbit/s in nearly half of the 125 cities tested
One of the joys of 5G is its apparently endless scope for improvement, thanks to it being widely implemented in modular and upgradeable software. That should create an ongoing competitive effort by CSPs and their suppliers to innovate with the underlying and adjacent technologies to evolve and apply them to make their networks and services go faster and operate more reliably than the competition's.
That's the theory, and it may be coming true if the latest RootMetrics report on the performance of the UK's four national networks is anything to go by. First of all, the 5G report 'seems' to bear out the notion that multiple networks in competition with each other are a good and useful thing for the mobile network user base, producing lower prices, faster speeds and more reliable and consistent network performance.
The UK still has four MNOs, and they're still apparently fighting tooth and nail. But, in something of a performance turnaround, the research company reports that UK 5G network connections now perform consistently above 100 Mbit/s level, while the networks in the US are "lagging way behind", rarely getting close to 100 Mbit/s. This is a new experience for UK mobile operators who are used to seeing themselves ranked low on just about any 5G or broadband network performance chart that floats into view.
To get there RootMetrics has applied a measure it calls 'Everyday 5G' (see chart above) which combines results from both 5G-only and "5G mixed mode." 5G mixed mode is the user experience of "switching between 5G and 4G LTE during the same data activity." That, it says, is an increasingly common user experience as 5G is introduced into the mix and claims 'Everyday 5G' offers the most accurate picture of the daily "5G experience when connected to 5G, at least a portion of the time."
No doubt there are other ways of totting up throughput and the user experience which paints a different picture, but for the time-being it seems, 5G-influenced mobile speeds in the UK are very fast.
How the UK operators performed
Rootmetrics seems to have managed a pat on the head for all four UK operators - highlighting at least one aspect of each network performance to say something encouraging about.
It says that EE delivered the highest Everyday 5G availability in nearly every city tested, along with impressive Everyday 5G median download speeds in all cities.
The Three network availability and speeds improved in nearly every city, with its mid- and low-band spectrum holdings promising to deliver faster speeds and expanded availability in the future.
Virgin Media O2 clocked the fastest Everyday 5G median download speed in more than half the cities tested, and its availability grows but still remains relatively low.
It says Vodafone recorded the fastest Everyday 5G median download speed in 1H 2021 (in Glasgow), while its Everyday 5G availability shows growth.
US comparisons
It seems there's no getting away from national competitive comparisons. We had the race to 5G, now we seem to have a race to 5.9G or something similar. RootMetrics explains that in the first half of 2021, "all four major UK operators recorded Everyday 5G median download speeds above 100 Mbit/s in at least six out of 16 cities, with two operators achieving 100 Mbit/s in all 16 cities.
"In the US, meanwhile, equivalent speeds were registered in just two out of 125 cities in the same period. In addition, not one UK operator delivered an Everyday 5G median download speed below 50 Mbit/s in 1H 2021; in the US, on the other hand, all three major carriers clocked speeds below 50 Mbit/s in nearly half of the 125 cities tested.
It appears the race to 5.9G is now 'on'.
RootMetrics latest 5G report can be dowloaded HERE
Email Newsletters
Sign up to receive TelecomTV's top news and videos, plus exclusive subscriber-only content direct to your inbox.