Telefónica Germany joins the niche 5G SA club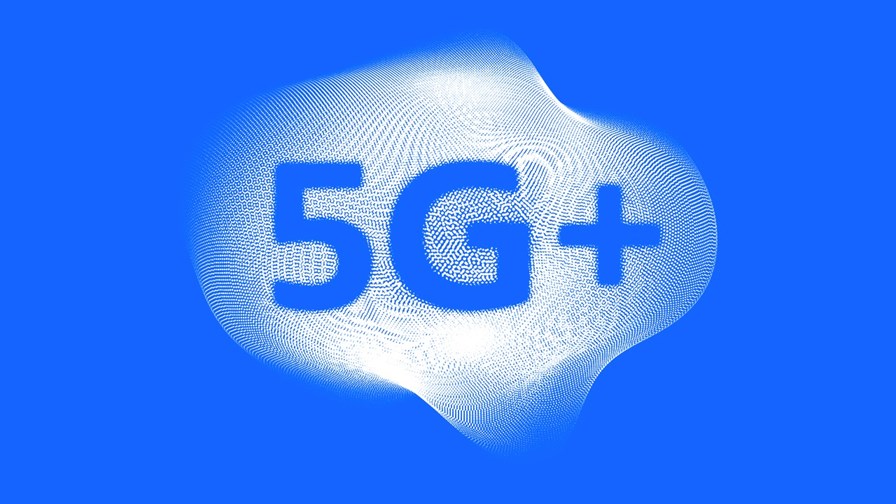 Telefónica Germany unveils commercial launch of a 5G standalone (SA) service
The telco believes the move will open up "a new technology era" for its consumer and business clients
However, global adoption of full 5G SA capabilities by operators remains slow
Telefónica Germany has announced plans to launch commercial services using its 5G standalone (SA) network next week in a move that will enable the operator to provide enhanced mobile data speeds and offer new and improved features. The announcement is worth noting because such a move is still relatively rare, as despite the functionality and gains that 5G SA can potentially deliver, adoption by the global telco community remains slow.
The telco, which operates under the brand O2 in Germany, said its 5G SA network, dubbed "5G Plus", will deliver commercial 5G SA services from 10 October, making its customers the first in the country to be able to make calls of higher quality thanks to the deployment of voice over new radio (VoNR) technology. That, and other services, are enabled by the operator's standalone core platform: Up until now, Telefónica Germany has been supporting its 5G services using its 4G/LTE core platform in non-standalone (NSA) mode.
Describing 5G SA as "the most advanced mobile communications standard", Telefónica Germany noted that it will pave the way for "near real-time communications in the future", while delivering higher speeds than the previous 5G network. It is also set to bring new features, such as the ability to enable virtual and augmented reality (VR and AR) in mobile gaming.
"5G Plus on the O2 network marks the beginning of a new technology era. We can sustainably connect our customers at high data rates and enable new digital applications," said Mallik Rao, chief technology and information officer of O2 Telefónica. He explained that when it launches, the 5G SA network will be available to more than 90% of the German population, with plans to extend it to cover the entire country by the end of 2025 – which, he added, means the company is "giving digitisation a massive boost".
Telefónica reiterated the industry sentiment that 5G is more energy efficient than previous mobile communications standards because its "intelligent antenna technologies and automatic control of network capacities" help the network to transmit in "a particularly user-oriented manner". As a result, it is estimated that 5G consumes up to 90% less power per byte than earlier generations.
For the launch of 5G Plus, the company is exclusively using frequencies designated for 5G in the O2 network, which include 700MHz, 3.6GHz and 1800MHz, with the maximum available bandwidth set for growth in the coming months.
The potential and the takeup of 5G SA
According to Telefónica Germany, the commercial launch of its 5G SA network will see "the entire society" connected, as so far (since 2020) 5G SA capabilities have only been used in 5G campus networks for companies and public authorities, but with this wider switch-on "even more companies will benefit from 5G Plus".
The telco highlighted possibilities across sectors such as industry, healthcare and the public domain. "The technology opens up new possibilities for the internet of things (IoT) and, in addition to robots, sensors or production and logistics facilities, networks medical devices in hospitals, for example."
So far, so good – but the adoption of 5G SA has been slow. According to a July report from the Global mobile Suppliers Association (GSA), 115 operators across 52 markets have invested in public 5G SA networks, which includes operators that are still in trials or pre-deployment mode, as well as those that are already offering commercial services. What's perhaps even more concerning for the industry, which is desperate to have a positive 5G story to tell, is that the total number of operators hardly grew at all during the second quarter of this year, and was only up by seven on the 108 recorded in July 2022. In terms of 5G SA, the global mobile operator sector appears to have stalled.
Kester Mann, director of consumer and connectivity at CCS Insight, concurred with these findings, stating: "The journey to 5G standalone has been slower than many had expected. Some operators have been held back by complex technical upgrades, while others have preferred to wait for more tangible customer demand to emerge. Meanwhile, investors continue to fret about whether major infrastructure upgrades will achieve their expected payback".
Despite this, Mann added that the most commercial 5G SA network launches are expected to take place in 2024 and 2025.
The technology is considered by many as the start of "the real 5G journey", opening up new opportunities in areas such as network slicing and private networks. But as it stands, 5G is "yet to prove itself in the consumer market", therefore, the industry is "pinning its hopes on the enterprise sector to drive a return on expensive network investment," added Mann.
- Yanitsa Boyadzhieva, Deputy Editor, TelecomTV
Email Newsletters
Sign up to receive TelecomTV's top news and videos, plus exclusive subscriber-only content direct to your inbox.