Technologies at MWC: Lumina and NoviFlow hatch intent-based terabit network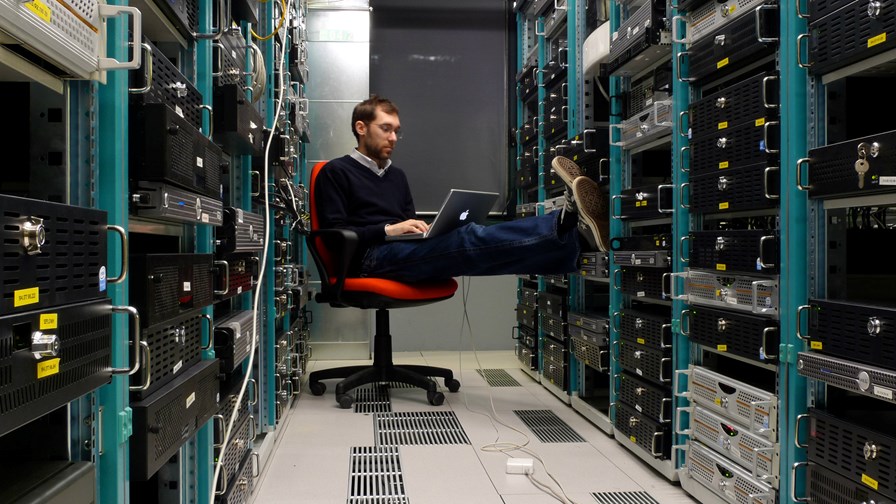 Lumina Networks has announced a joint solution with NoviFlow that, it claims, unifies multi-domain IP/MPLS routers and programmable white-box switches to create a seamless intent-based Terabit-scale network.
CSPs will be able to undertake a gradual transition from legacy devices to white-box switches with seamless ubiquitous control. Enabled by intent, service delivery is automated and multi-domain network operations are simplified.
The Lumina/NoviFlow joint SD-Core Networking Solution delivers an unprecedented degree of service automation and performance, enabling network operators to dynamically scale services as demand fluctuates, it claims. The solution reduces management and operating costs with simplified, multi-domain control. SD-Core extends the intent-based end-to-end programming of a flow across multiple topologies and protocols accelerate the transition to white-box SDN networks. CSPs will realize benefit through a gradual transition of mission critical traffic from expensive legacy systems to more economical switching and routing infrastructure.
The solution is built to allow the gradual migration of MPLS services – point-to-point E-line, L3VPN, E-tree, etc. and other routing services such as segment routing, to less costly SDN infrastructure, allowing the capping of investment of legacy core routers.
The SD-CORE solution manages multi-Domain networks including both conventional IP/MPLS networks and SDN networks as one unified Terabit-scale network. Read more...
Vendor & OEM announcements from Day 1
Rakuten selects NEC's and Netcracker's next-generation digital customer and business solutions with automated operations. Will enable the Japanese MNO launch with a disruptive approach to Japan's digital market, claim. Read more...
Qualcomm announces the industry's first mobile platform with 5G integrated with its Snapdragon System-on-Chip (SoC). Read more...
ZTE claims the first 5G flagship smartphone at MWC 2019 - the ZTE Axon 10 Pro 5G is expected to be available in Europe and China in the first half of 2019. Read more ...
Nokia joins Facebook's Express Wi-Fi Technology Partner program to build better Wi-Fi networks. The Nokia AirScale Wi-Fi platform will be available to CSPs and ISPs that are participating. Read more...
Ericsson says it intends to acquire Kathrein's antenna and filters division with around 4,000 skilled professionals to complement its in-house capabilities and competences. Read more...
Nokia accelerates 5G roll out with launch of Fixed Wireless Access FastMile 5G Gateway. Claims it will deliver 10-25x the speeds of LTE to residential and business subscribers. Read more...
Ericsson and Intel to show live demo of 4G + 5G dynamic spectrum sharing at MWC. The software dynamically shares spectrum between 4G and 5G within the same frequency carrier based on the actual traffic demand. Read more...
Huawei says it's presenting its simplified 5G and SoftCOM AI solutions at MWC. The offer involves simplified 5G sites, architecture, protocols, and operations & maintenance (O&M) to help operators quickly deploy 5G networks on a large scale. Read more...
Nokia and Korea Telecom (KT) have signed a Memorandum of Understanding to collaborate and trial various 5G technologies, including NFV and network slicing, in order to develop new applications and business models for the operator's enterprise customers. Read more...
Qualcomm claims that its 4th Generation Artificial Intelligence (AI) Engine is supporting the surge of on-device AI voice, camera, AR user experiences on the majority of recently announced premium-tier smartphone models based on the Qualcomm Snapdragon 855 Mobile Platform. Read more...
ZTE has introduced new integrated IoT solutions of IoT, MBB and IoV to provide intelligent solutions across key verticals: person, family, drive. It has also announced 5G Indoor CPE which supports the latest Wi-Fi 6 access technology (802.11ax) which provides a 10G Ethernet network port with download rates reaching near 2Gbps. Read more...
Email Newsletters
Sign up to receive TelecomTV's top news and videos, plus exclusive subscriber-only content direct to your inbox.