Softbank deploying 100 Massive MIMO base stations in pre-5G move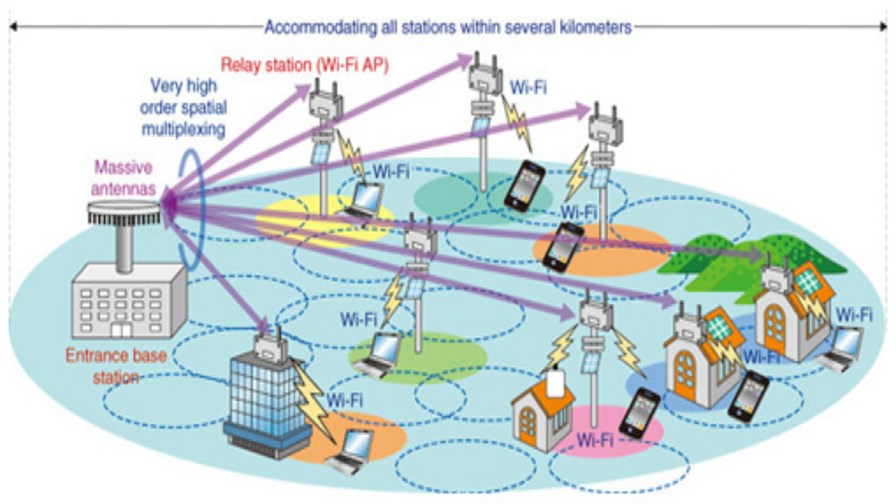 Softbank launches first commercial Massive MIMO network
100 base stations to be deployed
Technology fruit of an agreement with ZTE
Japanese operator Softbank (also parent of US mobile network Sprint) is gearing up to claim bragging rights for early 5G deployment - or rather pre-5G deployment. It claims it is the first operator in the world to commercially launch Massive MIMO technology and says it will be deploying it across 100 base stations in Japan.
Massive MIMO is accepted as one of the core technologies to provide the cellular network with the sort of raw speed, low latency and resilience required for the next generation of mobile (and perhaps even fixed) broadband applications.
The operator is working with chinese vendor ZTE with whom it signed a memorandum of understanding last year to collaborate on research and development on pre-5G mobile communications network technology (see - Softbank prepares for 5G and signs deals with Chinese vendors ZTE and Huawei)
ZTE had developed the necessary Massive MIMO base stations with the capability to support more than 100 antenna elements and execute techniques such as beamforming to target individual users within the cell. This approach is designed to enable higher space division multiplexing gains than traditional 8-antenna base stations but crucially, without changing the existing terminals or air interfaces.
That means that Softbank will be able to use the deployment to test out new applications for mobile that may be enabled for the first time using an ultra high speed, low latency cell network. That should put Softbank in a good, springboard position to build out its infrastructure and launch services it knows are going to get traction when it's time to do a full-scale 5G deployment in around 2020. At that point it's widely expected that the first 5G networks will come on-stream.
Email Newsletters
Sign up to receive TelecomTV's top news and videos, plus exclusive subscriber-only content direct to your inbox.