Qualcomm lays down its gauntlet for 5G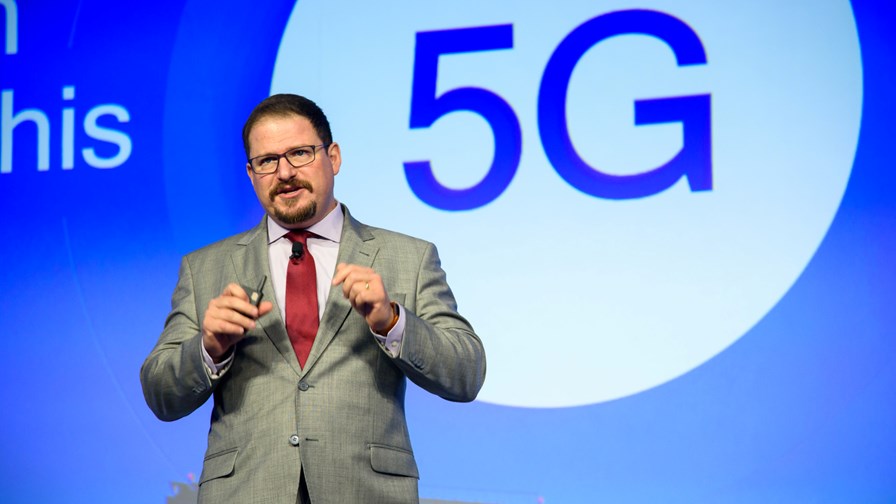 Qualcomm hosts its 4G/5G Summit in Hong Kong
Over 20 OEMs have committed to launching 5G devices in 2019
These will utilise Qualcomm's X50 5G modem
"Everyone wants faster internet and unlimited data plans"
Qualcomm highlighted a number of products and solutions enhancements at its 4G/5G Summit in Hong Kong this week aimed at bulking up its market position in the next 12 months as the industry transitions to 5G. Senior executives from across the company's major business lines took the stage with 5G roadmaps, new chipsets and new ecosystem wins together.
For the company's core business of supplying chipsets for smartphones, Qualcomm president Cristiano Amon promised new 5G smartphones in the first half 2019, followed by flagship launches in the latter part of the year.
"5G will be a commercial reality in 2019," said Amon, who touted "line of sight" across all major geographies on the arrival of 5G smartphones. "Every OEM is building 5G for 2019."
Based on Qualcomm's interactions with its original equipment manufacturer ecosystem – particularly development work around Qualcomm's X50 5G modem – over 20 OEMs have committed to launching 5G devices in 2019. These include Asus, Fujitsu, HMD Global (Nokia), HTC, inseego, LG, Motorola, NetComm Wireless, NETGEAR, OnePlus, Oppo, Samsung, Sharp, Sierra Wireless, Sony, Telit, Vivo, Wistron NeWeb Corp, Wingtec, Xiaomi and ZTE. Amon added Qualcomm is also working with Google Pixel on 5G.
To facilitate its partners in bringing 5G models to market, Qualcomm introduced its first reference design for a 5G New Radio-compliant smartphone. The reference design will feature the company's X50 5G modem as well as the new QTM052 antenna module. According to Amon, the reference design will support both sub-6GHz and millimetre-wave frequencies, advanced features such as beam forming, beam steering and beam tracking with carriers of up to 800MHz.
Further, Amon dismissed any doubts on the take up of 5G, pointing out that "I don't know anyone who doesn't want a faster internet connection," he said. "Everyone wants faster internet and unlimited data plans."
Just like 4G has made music downloads obsolete by enabling effortless streaming, 5G will do the same for video, as well as enable an all-cloud experience with ultra-fast, low latency connectivity, he added.
Email Newsletters
Sign up to receive TelecomTV's top news and videos, plus exclusive subscriber-only content direct to your inbox.