Monetizing 5G with AWS and Ericsson: Why BSS and the public cloud is the perfect combination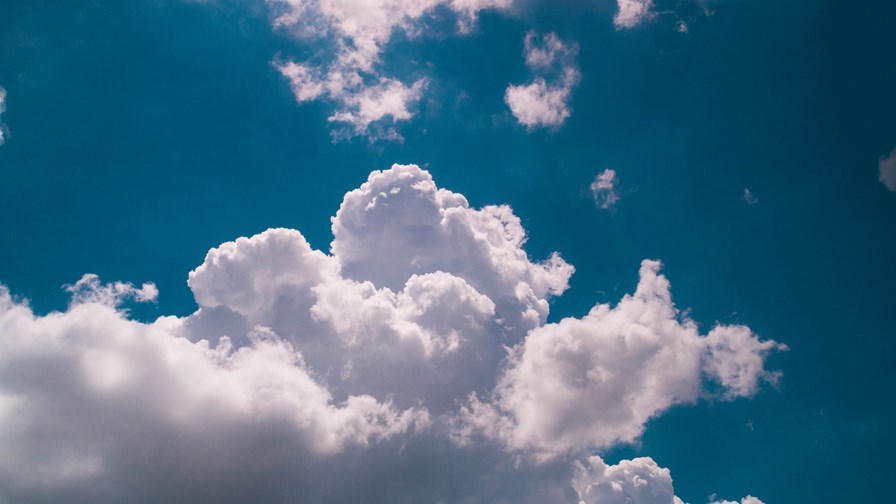 Ericsson has a wide portfolio of mission-critical BSS applications
That portfolio is now available on the AWS public cloud
Move meets the evolving needs of network operators
Public cloud provides the agility and flexibility needed to monetize 5G services
To help communications service providers truly capitalize on the new business opportunities that 5G services have to offer, Ericsson has certified its extensive mission-critical digital BSS portfolio to run on the Amazon Web Services (AWS) public cloud platform.
Network operators have for some time been running their BSS applications -- including billing, charging, order management systems and more – on private cloud platforms, but as CSPs execute their digital transformation strategies and seek to gain efficiencies and competitive advantages from using public cloud platforms, they are increasingly looking to run their BSS systems on platforms such as those operated by AWS.
"We are seeing increasing interest from a lot of operators" that have been moving their internal IT systems to the public cloud and now want to do the same with their BSS systems, says Mats Karlsson, VP & Head of Solution Area Business Support Systems (BSS) at Ericsson.
But this isn't just about shifting some software from one repository to another: It's about enhancing the operational efficiencies of the operators and helping them to transform and execute on their digital transformation strategies. Key to enabling that is a strong relationship between the public cloud and BSS providers and making that partnership work.
"The key ingredient for any partnership to be successful is customer centricity, and that's something we've heard very frequently from Ericsson," says Amir Rao, General Manager, Solution Portfolio and Tech Alliances, Telecom IBU at AWS.
"What do our end customers need? They are looking for two things. One is they are looking for a transition from being a communication service provider to becoming a digital service provider – that has to happen. They need to be able to offer and build new digital services, which of course they can do using AWS cloud, but then they have to be able to expose and catalog those new services and they have to be able to attract customers and offer customers an omni-channel experience for those services. They have to be able to build and provision those services. And that is where Ericsson's BSS portfolio is extremely crucial," continues Rao.
"The second piece is around 5G monetization. 5G is going to open up a tremendous amount of opportunities, both in scope and in the context of diversity of those new services that will proliferate in next three to five years. And to successfully offer a digital experience to an end customer, once again the BSS would be at centre stage," adds the AWS executive.
That centre stage role comes courtesy of the agility provided by a cloud-native BSS portfolio, and the ability to "stand up new applications and scale them up quickly," notes Karlsson, who adds that 5G will be different from previous standards because it is built around "a use case-driven approach." That approach enables new services to be developed and launched very quickly, "and you need to be very quick in defining them… and if they fly, you need to be able to scale up in a very quick way" and maximize the opportunity to monetize those new services. And platforms such as those offered by AWS are designed for such agility: "I think public cloud and 5G is a very good combination," says Karlsson.
That flexibility and agility creates an abundance of new business opportunities for service providers but also requires a rich set of BSS features to support the new services, notes Karlsson.
"With 5G, there are services that could be created specifically for one enterprise. It could be a slice for some specific industrial use case. And that puts a completely different requirement on the 5G systems in terms of having the capabilities to define these services very quickly, to deploy the services, to [implement] the monetization schemes, to make sure they can handle partners, how to do settlements across multiple stakeholders in these services… and then if the service takes off, how do you scale it up? How do we scale it down if it doesn't work? In 5G there will be probably thousands of services" and we don't currently know what these services are, notes the Ericsson executive, "so that really puts a lot of stress on a system – you need to design a bit for the unknown in terms of what type of services you are going to monetize."
So, all the capabilities to enable full 5G monetization are available and ready to use – they just need to be brought together in partnerships such as those struck by AWS and Ericsson, which provides operators will the options they need as they further their 5G strategies.
"A lot of operators will, of course, stay on private cloud, but this is providing them with the choice… they can take any avenue they want," says Karlsson, and such options will be critical as the business opportunities provided by 5G continue to expand.
"Our estimate is that the new type of enterprise services driven by 5G will be [valued] at about $700 billion at the end of 2030. So the [sooner] you have a system that can actually handle these type of new services, that can monetize these new services, the biggest share of that cake you can take, so you need systems that can capture that future growth… and if you are on public cloud, there are no limitations in terms of scalability, how you can spin up new systems – it adds another flavour of agility and flexibility on top of the agility and flexibility in the BSS systems."
Related Content
Email Newsletters
Sign up to receive TelecomTV's top news and videos, plus exclusive subscriber-only content direct to your inbox.