German telcos kick back at Huawei ban plan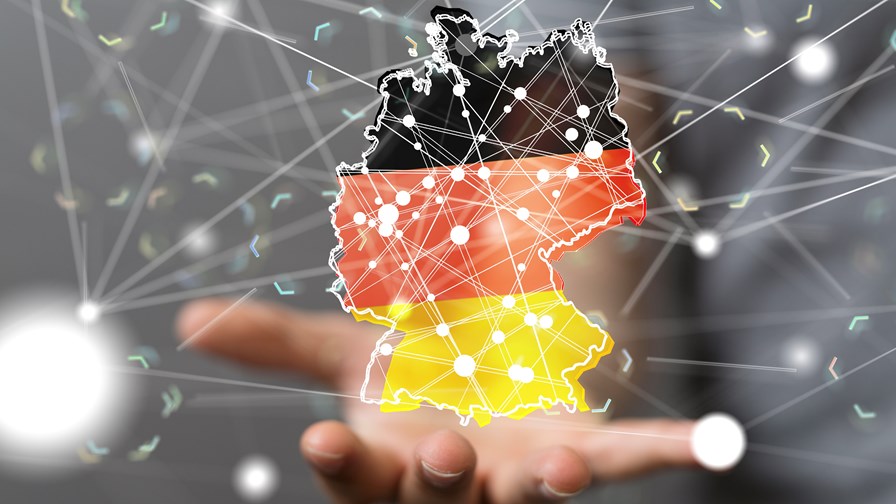 The German government has been mulling how to deal with Chinese vendors
A draft paper suggests Huawei and ZTE are to be barred from much of Germany's 5G infrastructure
The country's operators are not happy with the initial proposals
Developments shine a light on Open RAN alternatives
Germany's main telcos have reacted strongly to government proposals that would force them to remove Chinese technology from many of their 5G networks within just a few years.
According to a draft document seen by news site Politico, and a government official who spoke to Reuters, the current proposal from Germany's Federal Ministry of the Interior would require the removal of any Huawei or ZTE technology from 5G core platforms by the start of 2026 and would place a 25% limit on Chinese equipment in the data transport network and radio access network (RAN) by 1 October 2026. The interior ministry is collaborating with the country's transport and digital ministries on the plans, which would have a major impact on the network infrastructure and investment strategies of the major operators, namely Deutsche Telekom, Vodafone Germany and Telefónica Deutschland (O2). A report from research house Strand Consult calculated that about 59% of Germany's 5G radio access network infrastructure installed by the end of 2022 was manufactured by Chinese companies, mainly Huawei.
"It is obvious that there are considerable structural dependencies on Huawei and ZTE," the interior ministry document noted, adding that there is an "urgent need for action... After all, the 5G mobile network is the 'central nervous system' of Germany as a business location."
That the German government has developed a plan to limit the use of Chinese technology in 5G networks comes as no surprise. There have been plenty of reports this year suggesting that such plans were being discussed, especially as European Union member countries are required to conform with the European Commission's Toolbox on 5G Cybersecurity measures, which require member states to identify "high-risk" technology suppliers and "apply restrictions, including necessary exclusions, to effectively mitigate the risks for sensitive and critical assets. Germany was highlighted in the summer as one of the main countries that has been slow to act on those requirements – see EC urges telcos to rip out Huawei, ZTE gear.
What has shocked Germany's network operators, which have long been major customers of the Chinese vendors, particularly Huawei, are the proposed timeframes.
Deutsche Telekom has slammed the proposals, saying the suggested deadlines are unrealistic and would affect mobile service quality, while Telefónica Deutschland told Reuters it would consider legal action and a demand for compensation if such plans were introduced.
Huawei, naturally, is unimpressed. "Such an approach will have a negative impact on the digital transformation in Germany, inhibit innovation and significantly increase construction and operating costs for network operators," it said in a statement sent to Reuters. The Chinese vendor is also facing a similar situation in Portugal, as we reported earlier this week.
In addition to resistance from the operators, some German politicians are concerned that banning the Chinese vendors will stifle competition and only lead to a much greater reliance on Huawei's main mobile network infrastructure rivals, Ericsson and Nokia, though it should be noted that both of these companies are European and do not appear on high-risk vendor lists.
The counter-argument to this is that vendors, such as Mavenir and Samsung, that are developing alternative options based on Open RAN specifications could fill the gap left by the Chinese vendor and provide healthy competition to Ericsson and Nokia, though there is still some way to go before Open RAN-based systems can offer full parity with the traditional single-vendor stacks.
But at some point that parity is likely to be achieved and it's notable that all three of Germany's main mobile operators are among the key supporters of the Open RAN ecosystem. Vodafone is already trialling Open RAN-based 5G systems in Germany, as well as testing and even rolling out commercial sites in other markets, while Deutsche Telekom is set to start its commercial Open RAN rollout in the coming months.
One of the big questions for the German government to consider, then, is whether the alternative Open RAN system suppliers can step in and offer competitive alternatives to Ericsson and Nokia by the time Chinese technology would need to be swapped out. That won't do anything to alleviate the cost and hassle associated with replacing embedded, functional network technology – the challenges faced by the likes of BT in the UK in replacing Huawei equipment shows how difficult and costly such processes are – but it would at least not force the German telcos into the arms of a RAN technology duopoly.
- Ray Le Maistre, Editorial Director, TelecomTV
Email Newsletters
Sign up to receive TelecomTV's top news and videos, plus exclusive subscriber-only content direct to your inbox.