Defining 'superfluidity' as a key piece in the 5G jigsaw puzzle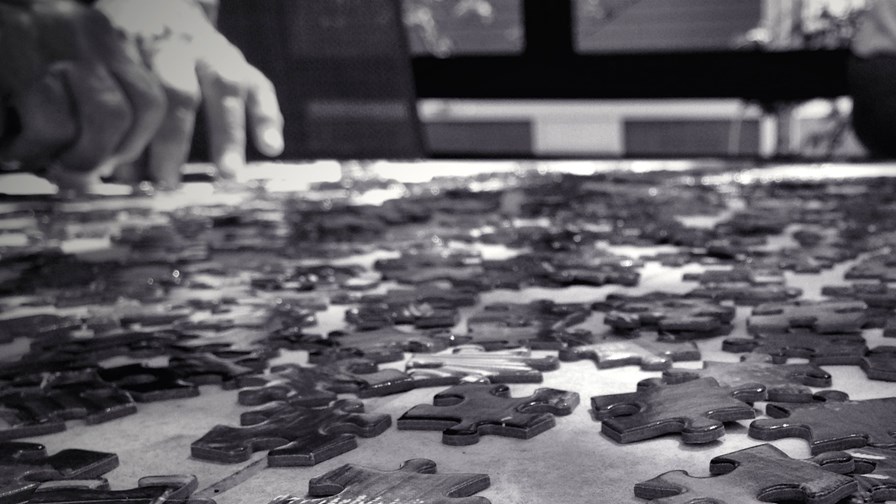 Another group working to shape 5G?
5G PPP funding and involvement by both IT telco specialists
5G not just about the air interface,
It's called the 'Superfluidity Project' and has been formed to develop and push the crucial NFV piece into the 5G puzzle.
The project is being undertaken through a diverse consortium comprising telco and IT partners and is part-funded by the European H2020 5G Public-Private Partnership (5G PPP). It involves 16 players from all corners of the industry - not just European - including Alcatel-Lucent, Citrix, Intel, and Red Hat; BT and Telefónica; as well as a smattering of medium enterprises and academics.
The Superfluidity Consortium recently welcomed in NEC and TelecomTV spoke with Saverio Niccolini, Deputy General Manager, NEC Laboratories Europe about the consortium and its aims.
This 5G group is heavy on 'NFV-speak' claiming its goal is to promote superfluidity in the network - that involves defining and abstracting all the current network components (and any new ones that get dreamed up) and 'decomposing' them down into elementary and reusable 'software units' which will then be scattered across a cloud-based architecture to support 5G as it evolves.
Where NFV might today be accused of being a tad 'data centre-oriented' with only a nod towards the mobile edge, the superfluidity vision, as outlined by Saverio, is all about decomposing and getting components out to the edge as a priority - that will give the 5G vision the low latency capability which is seen as crucial to the ultimate marketability of next generation mobile.
"We push the virtualisation side of things," agrees Saverio. "You need smaller and smaller (virtual) machines so we can push functions out to the edge of the network." It's not about dragging functions back out of the data centre, rather it's all about broadening and extending the reach of the datacentre and the cloud and its virtualisation advantages.
Does he think the 5G effort needs an NFV boost?
"Well, certainly what is often not emphasised enough about 5G is that it's not just another air interface for cellular," he says.
The objective of the Superfluidity Consortium (as the name suggests) is to develop a superfluid network onto which 5G services (once defined) could be overlaid and in doing so the operators, applications and users will all benefit from the advantages that flow from that approach, defined as:
Location independence of network services in heterogeneous networks
Time independence through instantaneous deployment and migration of services
Scale independence for almost unlimited and transparent service scalability
Hardware independence as the services will be abstracted to perform well irrespective of the underlying hardware.
The objectives are big on heterogeneity so the idea is to support a wide range of candidate technologies instantiated in software as quickly as is practical. That would include a WiFi network component too of course - is crucial as operator support for hybrid approaches to WiFi/cell coexistence and interworking grows.
The work on the project started in July this year and is planned to run to the end of 2017.
Email Newsletters
Sign up to receive TelecomTV's top news and videos, plus exclusive subscriber-only content direct to your inbox.