Could DSS make the difference in the apocryphal race to 5G?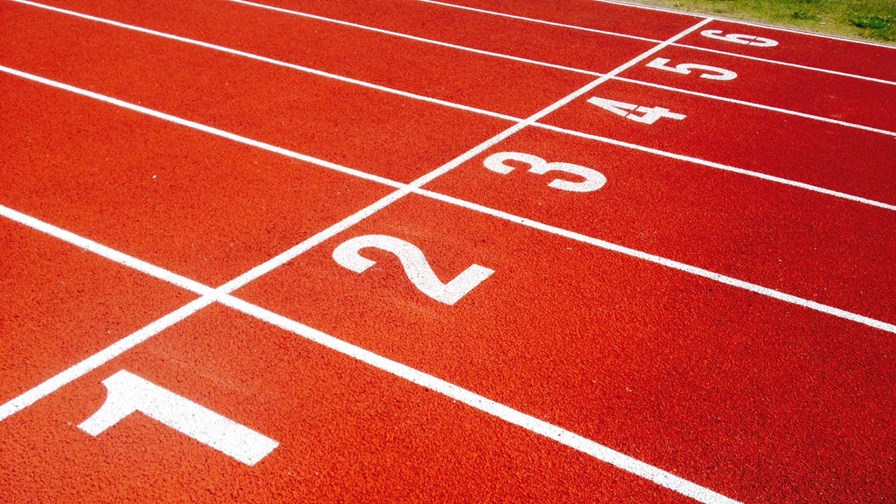 Swisscom and Verizon both want to run 5G services over LTE frequencies
Which is interesting because one has loads of spectrum, the other has hardly any
It's probably too early to tell what impact DSS could have on customer experience
Let's indulge telcos, vendors and politicians for a moment and agree that yes, 5G is a race in which they are all vying for leadership. In this questionable hypothetical scenario, dynamic spectrum sharing might just prove to be the special sauce that separates winners from losers.
Tapping LTE carriers for 5G services "is actually a pretty good idea," said Tony Lavender, managing partner at Plum Consulting, in a chat with TelecomTV this week. "It allows 5G services to be provided where they're needed."
Indeed, DSS is software configurable, so provided an operator's radio network equipment supports it, there's no need to deploy new hardware.
"Once you've got equipment capable of doing it, you've got a lot of flexibility," Lavender said.
Another reason DSS could prove useful is that telcos today are rolling out non-standalone 5G, which relies on LTE for the control plane. It means that everywhere there is a 5G signal, there is also a 4G signal doing some of the heavy lifting.
"You can use dynamic spectrum sharing to make effective use of the bands, and have both 4G and 5G operating simultaneously on a single carrier," Lavender said. "In theory it does a lot to enhance the efficient use of spectrum."
Same horses for different courses
This week, Verizon announced a successful lab trial of a DSS data call with suppliers Ericsson and Qualcomm. Earlier this month, Swisscom made a similar disclosure.
This is interesting, because Verizon and Swisscom are operating under very different circumstances. Verizon has rolled out 5G on mmWave and is still waiting for mid-band to help it deliver broader coverage. By comparison, Swisscom has 5G licences in the 700 MHz, 1400 MHz, and 3.5 GHz bands.
Swisscom's rationale behind DSS is to accelerate 5G coverage, and deliver services to more places faster than its rivals. While that's certainly true of Verizon as well, spectrum scarcity has made that task all the more challenging.
"That's exactly what's going on with Verizon. They simply don't have enough radio spectrum," said Lavender.
Ergo, US players look like prime candidates for DSS, whereas in Europe – where regulators have on the whole been quicker to auction mid-band spectrum – other factors, such as deploying 5G while maintaining support for legacy services such as 3G and even 2G, might also drive demand.
"There is still a population of people that still use older devices, and still places where there is demand for circuit-switched voice," Lavender said.
The usefulness of DSS for 5G is still theoretical at this point though, since it is still in the early phase of commercialisation. Generally speaking though, a large volume of spectrum is needed to deliver the kind of ultrafast experience promised by 5G. Borrowing a bit of space on an LTE carrier might deliver the coverage, but maybe not the capacity, particularly as the number of 5G customers relative to 4G customers increases.
"In theory, the impact [of DSS] on the customer experience should be positive...but it's too early to tell," said Lavender. "We've just got to wait and see what happens."
Email Newsletters
Stay up to date with the latest industry developments: sign up to receive TelecomTV's top news and videos plus exclusive subscriber-only content direct to your inbox – including our daily news briefing and weekly wrap.