BT/EE wants to be first to 5G in UK and Europe - will target congestion hotspots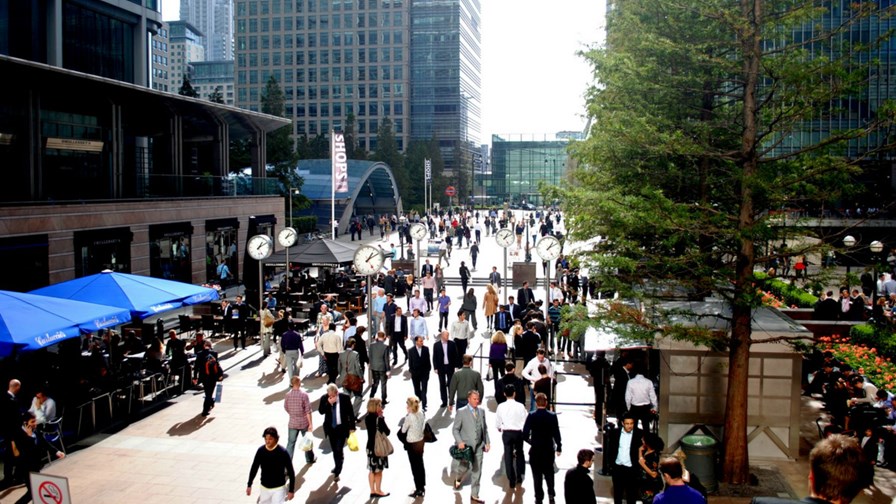 Says many UK urban areas require massive capacity boost
Has already 'gone live' with its trial 5G network
Has been using Canary Wharf to "model the sorts of things you can do"
BT and its mobile subsidiary EE has voiced clear ambitions to become the first operator in Europe to launch 5G services. Speaking at Qualcomm's 4G/5G Summit in Hong Kong this week, BT/EE executive advisor for 5G, Fotis Karonis, said the operator has already gone live with a trial 5G network in Canary Wharf and poised to launch services at the earliest opportunity.
"My task is to really make sure we push the 5G agenda and making sure we are the first to launch in the UK and Europe," Karonis said.
Like many operators around the globe, BT/EE has been busy trialling the technology. The difference for BT/EE is it has all the components to launch services, including spectrum.
"5G is a reality for us. We have built a few sites in Canary Wharf. That's a complicated area with super big buildings, there's a lot of people coming in and out, not just people working there, but shopping, it is incredible, like an ecosystem by itself with 200,000 people every day, in and out," he said. "It can model what sort of things you can do with 5G. We now have sites that we can use to carry out tests using our real spectrum because the auction is now done in the UK, and we have a great part of the 3.4GHz and 3.5GHz spectrum. We are already live."
Beyond the technology, BT/EE has already identified suitable use cases for the enhanced capabilities of 5G.
"We see a golden opportunity for our consumers in terms of capacity, for enhanced mobile broadband initially… there are many, many hot spots in urban areas around the UK that require a massive amount of capacity, especially in areas of commuting, where is a high potential for congestion," he said. "So 5G is going to make an abundance of capacity and connectivity available at these locations."
At the same time, BT/EE is also exploring new opportunities with enterprise customers.
"We also see a fantastic opportunity coming from the vertical industries. We have open discussions with big enterprises, to see how 5G can evolve their business, from increases in efficiency and productivity to bringing new products and services to market," Karonis said. "That is very inspiring for us, being the largest connectivity provider in the UK in terms of large enterprises."
Ultimately, 5G will become another tool for BT to serve its customers. "Our strategy at BT is about convergence, so we have all the great ingredients to be technology agnostics for our customers, by using fixed assets, Wi-Fi assets, or completely wireless mobile assets."
Email Newsletters
Sign up to receive TelecomTV's top news and videos, plus exclusive subscriber-only content direct to your inbox.