Anritsu announces new test platform to support Qualcomm Technologies' 5G chipset development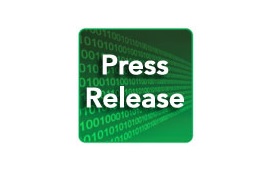 Luton, UK – February 14, 2018 – Anritsu Corporation announces its new 5G test platform to help support test development for Qualcomm Technologies, Inc., a subsidiary of Qualcomm Incorporated, on 5G chipsets.
Anritsu, a leader in mobile communications testing, is working with Qualcomm Technologies to support test development for devices such as baseband chips. Anritsu's test platform for 5G, the next generation communication system beyond 4G LTE, is designed to support Qualcomm Technologies in its effort to commercialize next generation 5G NR technologies.
By offering measurement solutions supporting early deployment of 5G services, Anritsu will play a key role in the transition from 4G LTE to 5G systems.
Anritsu designed its new 5G test platform for the latest technologies, such as wideband signal processing and beamforming architectures, required by ultrafast large-capacity 5G communications. The all-in-one platform supports millimeter-wave and sub-6 GHz RF tests as well as protocol tests. The 3GPP non-standalone specifications for assuring co-existence with both 4G and 5G networks require an advanced and stable 4G test environment; Anritsu's 10 years of experience in supplying 4G test solutions will help facilitate smooth and early development of 5G NR.
Mr. Jon Detra, vice president, engineering, Qualcomm Technologies, Inc., commented, "We are pleased to continue working with Anritsu in order to make 5G NR networks and mobile devices a commercial reality in 2019."

Tsutomu Tokuke, General Manager, Mobile Solutions Div., Anritsu Corporation, said, "It is a great honor to work Qualcomm Technologies in advancing 3G and 4G communications to the next level with development and testing of 5G devices."
This content extract was originally sourced from an external website (
Anritsu News
) and is the copyright of the external website owner. TelecomTV is not responsible for the content of external websites.
Legal Notices
Email Newsletters
Stay up to date with the latest industry developments: sign up to receive TelecomTV's top news and videos plus exclusive subscriber-only content direct to your inbox – including our daily news briefing and weekly wrap.