What's up with… Nokia, VodafoneZiggo, AWS and more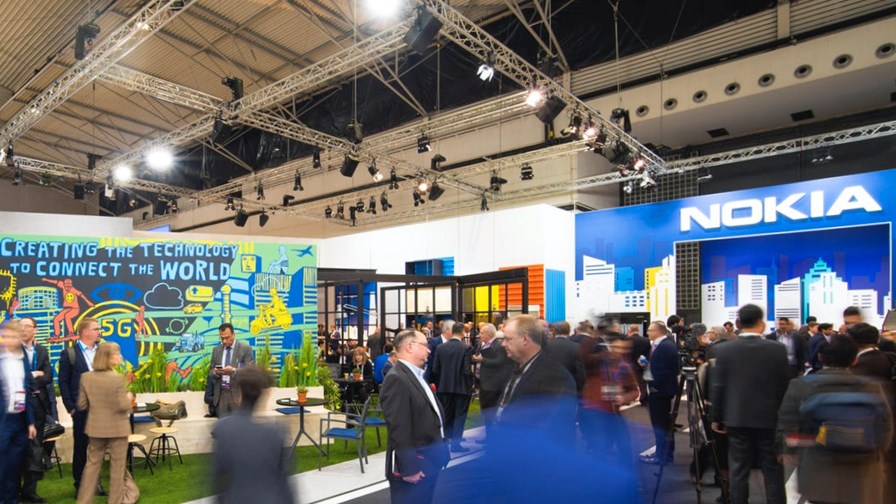 Nokia secures Airtel upgrade deal
VodafoneZiggo offers 5G with help from Ericsson
AWS opens new region in Italy
Fiscal updates from Telenor, F5 and Enea
Here's what got our news juices flowing today…
Nokia has landed a multi-year deal to upgrade Bharti Airtel's radio access network in nine circles (service areas) in India, with local media valuing the deal at $1 billion. The vendor is providing a range of professional services, as well as supplying its AirScale Radio Access, AirScale Baseband and NetAct OSS technology, for a deployment that will boost 4G capacity and lay the ground for an eventual upgrade to 5G. For more details, see this press release.
Dutch operator VodafoneZiggo has launched a 5G service, initially available across half of The Netherlands, by deploying Ericsson's flavour of Dynamic Spectrum Sharing (DSS) technology. Ericsson Spectrum Sharing (see what they did there?) enables the operator to use existing 4G capacity to offer the new 5G services ahead of the planned auction of 700 MHz spectrum later this year. For more details, see this announcement.
AWS has opened a new European 'region' in Milan, comprising three 'Availability Zones' (data centre locations that are geographically distinct but close enough to enable low-latency applications). This is the sixth AWS region in Europe – the others are in Dublin, Frankfurt, London, Paris, and Stockholm. Last week, the webscale giant opened its AWS Africa (Cape Town) region.
Telenor reported a year-on-year increase in group revenues, to NOK 30.95 billion ($3 billion), and EBITDA, to NOK 14.1 billion ($1.35 billion), for the first quarter of 2020, but warned that it now expects lower full year services revenues and earnings than previously expected due to the impact of Covid-19 measures. The operator ended March with 185.6 million mobile customers across its markets in northern Europe and Asia. Check out this news release for more details.
Security specialist F5 Networks had a good start to the year, reporting a 7% year-on-year increase in fiscal second quarter revenues to $583.4 million. It even provided an outlook for the current quarter (ending June), during which it expects revenues in the range $555-585 million, a move that reflects a refreshing degree of confidence in its business, which is increasingly software-based and which has a high degree of recurring revenue (65%). For more details, see this press release.
Swedish telecoms and security software specialist Enea reported a 6% year-on-year dip in first quarter revenues to SEK 227 million ($22.9 million) and a slump in operating profits to SEK 10.2 million ($1 million), due to delays in project and investment decisions. But the company is bullish about its situation, particularly following the award of a five-year, 5G Network Cloud Data Layer software contract by an unidentified North American Tier 1 operator that should generate revenues of $3-4 million per year for the duration of the deal.
As we previously reported, Netflix is thriving through the pandemic, adding 16 million subscribers during the first three months of 2020 to take its total to almost 183 million. But there's another reason it's sitting pretty. According to Danyaal Rashid, Thematic Analyst at GlobalData, while the big studios are having a 'mare over the sudden lock on content production brought about by Covid-19 and the resulting lockdown, Netflix's operational model sees it with a huge store of content ready to release as and when it wants. While its rivals produce their content more or less 'just in time', Netflix shoots its content well in advance of release, so all of its 2020 releases are now in post-production, which can be done remotely. He says Netflix's content calendar will remain unchanged until at least 2021 and this gives it a big advantage.‪
Email Newsletters
Sign up to receive TelecomTV's top news and videos, plus exclusive subscriber-only content direct to your inbox.