Takeaways from MWC19: LTE - still with us and still thriving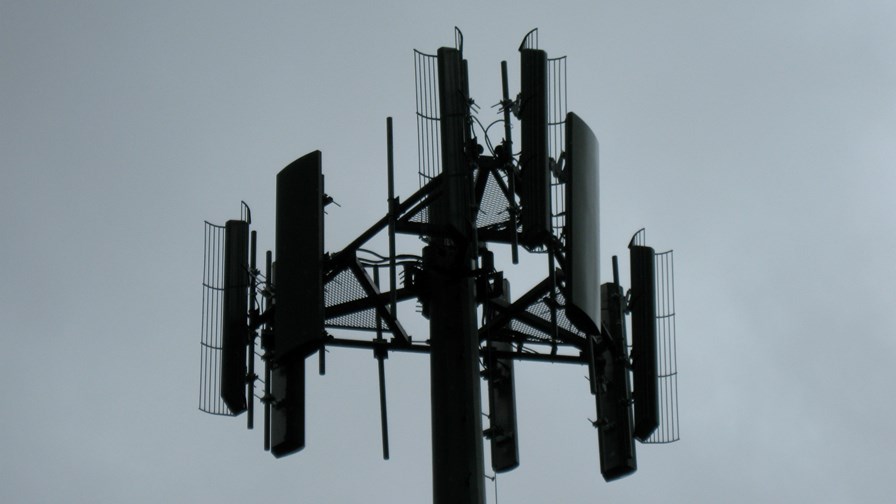 Despite the 5G hype, LTE is still growing and is being expanded into new roles
Attention has turned to investing in the transitional phase between 4 and 5G
And 'private LTE' is also getting some enthusiasm
As expected the focus this year at MWC was clearly 5G. It will no doubt be the focus of MWC next year as well.
This despite the fact that we all know 'meaningful' 5G (the ultra high speeds, the enormous capacities, the latency-busting edge deployments) are all years away. In the meantime there is New Radio, first in non standalone (or 4G network enabled) mode. And there's LTE.
You may not think it, but 4G/LTE is still developing, growing and attracting investment around the world. India, for instance, is seeing its LTE traffic expand at a frantic rate, according to Nokia's MBiT Index report which tracks mobile broadband. It found that Indian data traffic by 109 per cent in the past year and that 4G technology constituted 92 per cent of this growth.
This consumption surge is likely to continue through the next few years since the current Indian broadband penetration is just 45%. The report finds that average data usage in India grew by 69 per cent in 2018 to touch 10GB per user per month in December 2018. The cause? A significant drop in data tariffs coupled with the availability of economical 4G devices led to the growth of the number of 4G subscribers by 137%.
Just as well for it will provide the basis for blending 4G into 5G as the years flick past and while it's doing so, it will incubate some of the new services that are expected to form the basis of the 'digital services provider' (DSP).
The transitional phase between 4G and 5G is going to involve new techniques and technologies to make sure the user transition will be close to 'seamless'.
At MWC Ericsson and Intel had a demo of 4G/5G dynamic spectrum sharing. The demo apparently shows 4G and 5G traffic running simultaneously on the same frequency carrier. Ericsson says it's all enabled by "unique intelligent scheduling algorithms" which allocate spectrum between the two standards based on traffic demand. The necessary software is available on all Ericsson Radio System products shipped from 2015 onwards, it claims.
According to Per Narvinger, Head of Product Area Networks at Ericsson, the sharing setup will enable telcos to quickly add 5G within existing 4G carriers.
"With this Ericsson innovation, our customers can strengthen their 5G offering while continuing to invest in 4G, with the peace of mind that those investments will pay dividends when the time comes to switch on 5G," he says.
PRIVATE LTE
Private LTE networks are seemingly on the up. Back in November we reported that Global Market Insights expects the global private LTE market to be worth $27 billion by 2024.
Last month, just before MWC, ABI Research put that number at $16.3 billion and pronounced private LTE as the foundation for 5G services in end-vertical markets.
What's a Private LTE network? It can be an indoors, in-premises network doing the Wi-Fi job but, claim its proponents, with greater efficiency and security, right up to a very large private domain such as a port.
In fact Nokia and Ukkoverkot are providing a private LTE network to the Port of HaminaKotka, in Finland. A high-speed 2.6GHz frequency band is in harness, plus licenses for a 450 MHz band are assigned to Ukkoverkot. The 2.6GHz frequency band also enables services based on 5G technology.
It's claimed that the harbour operator has seen a slew of comms improvements since the LTE network was launched: from improved situational awareness of container handling to warehouse logistics and port security. For instance, the low-latency network means cameras on cranes can provide real-time video streaming and analytics, as well as business-critical connectivity for trucks, sensors and workers.
What will enable a big push in private LTE is "a new understanding of spectrum usage, spearheaded by the Citizens Broadband Radio Service (CBRS) activities in the United States, and increasing demand from industry verticals are the main drivers of private LTE," said Pablo Tomasi, Senior Analyst at ABI Research.
"The United States is taking the lead in bypassing the issue of spectrum, which has been traditionally one of the roadblocks to private LTE expansion. The CBRS three-tier system provides 150 MHz of spectrum and most importantly, offers the ability for companies to acquire spectrum depending on their needs. Besides CBRS, other developments such as MulteFire and that countries are considering auctioning regional spectrum, show that this new spectrum paradigm has a global scale," continued Tomasi.
The target market for private LTE is thought to consist of healthcare, transport and logistics, manufacturing, smart venues, smart cities, and oil and gas.
All vendors are betting on private LTE for growth, says ABI. Not only vendors, but companies with diverse backgrounds including indoor wireless providers, such as Boingo Wireless, and web-scale players such as Amazon, are also being attracted to this market. But, it says, with few notable exceptions such as Deutsche Telekom, MSPs are hesitant to fully commit to private LTE because they see it they see as a competitive threat to their core business and investments. So much for the new 'openness'.
If private LTE becomes a major potential feeder network for 5G, that stance is going to have to change.
Email Newsletters
Sign up to receive TelecomTV's top news and videos, plus exclusive subscriber-only content direct to your inbox.