Is WiFi looking like an also-RAN now that LTE is here?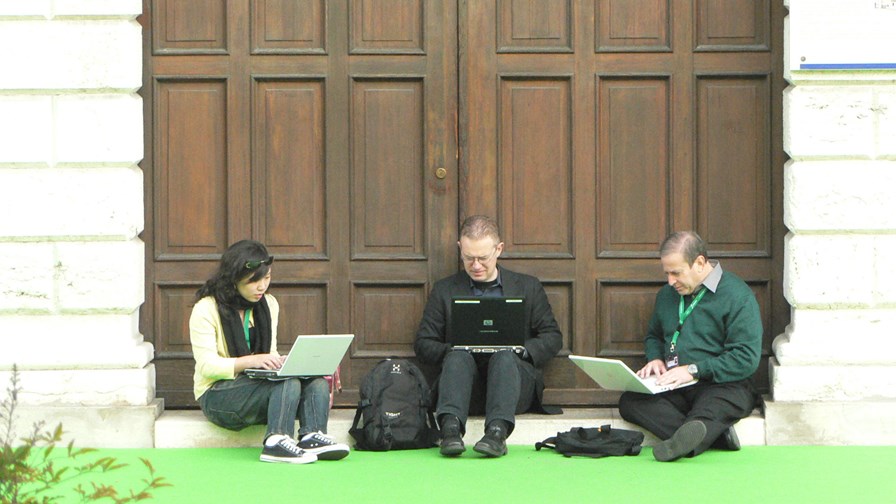 What happens to WiFi usage when LTE is introduced? For LTE enthusiasts there often isn't much doubt about the correct answer to that one. Using WiFi to access the Internet on a mobile or tablet should become pretty-much a thing of the past since LTE speeds and availability will make WiFi an also-RAN (as it were). If LTE pricing is keen (a big if) WiFi will revert to being a gadget linking technology, which was always supposed to be its role anyway.
That's an extreme view but it's one I've heard more than once. But the truth should be hoving into view about now as we see LTE being much more widely deployed. Mobidia, which specialises in mobile usage data, has just released some insights into what's happening in LTE markets including the U.S., Brazil, Canada, Germany, Hong Kong, Korea,Japan, Russia, South Africa and the U.K.
The data set was collected in the first four months of 2014 and shows, says Mobidia, that the technology and its speed ramp was causing a real boost to operators' business models with LTE subscribers using more data than their plain 3G counterparts. They discovered that data usage per subscriber consistently grows month by month as users develop habits and apps to take advantage of the faster, lower latency-generating, technology.
But something else is happening. The use of WiFi is growing just as fast, or even faster. Mobidata says its figures show that while LTE users consumed much more mobile broadband than 3G users - 100 per cent more in Hong Kong - their WiFi usage tended to stay in proportion and in fact remains the primary means of connectivity for LTE subscribers, still representing between 75-90 per cent of all the mobile data consumed.
For instance, Japanese subscribers averaged nearly 3 gigabytes per month consumption across LTE, but managed nearly 10 gigabytes in combined LTE/WiFi consumption.
The fact that increased cell data consumption tends to trigger a proportional increase in WiFi consumption has been advanced to me often by WiFi vendors and service providers, but the Mobidia data seems to back up the anecdotage.
Caroline Gabriel, Research Director at Maravedis-Rethink, told me earlier this year that WiFi would continue to make a big contribution to the wireless mix and will probably be needed even more as users get used to data heavy applications and demand that they work properly under all circumstances.
"I think history just tells us that the more facilities there are, the more people will use them," she said. She expects increased adoption by an increasing range of operators, from amenity WiFi providers to cable operators and even a resurgent municipal WiFi scene.
"Naturally when new cell capacity comes available performance tends to be good - until the access network fills up again and users move back to WiFi. I think what we've learned is that cell and WiFi are actually completely complementary."
Email Newsletters
Sign up to receive TelecomTV's top news and videos, plus exclusive subscriber-only content direct to your inbox.