A new chapter for LightSquared and its LTE network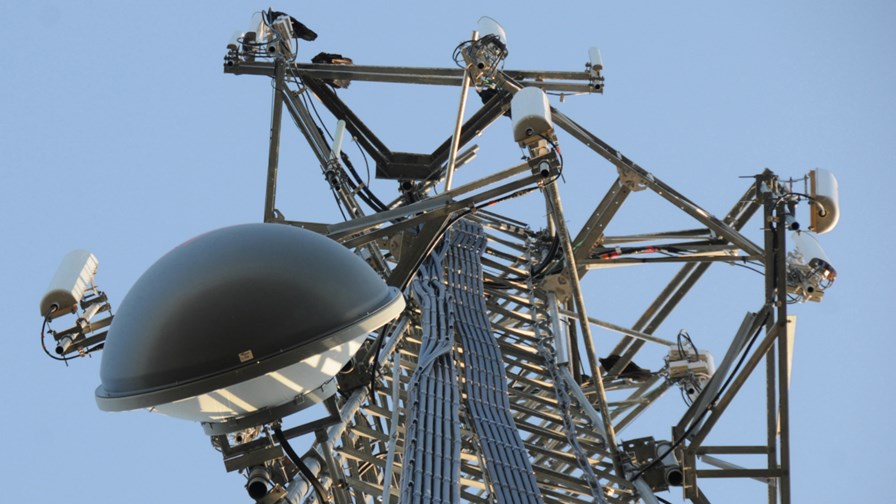 New LightSquared back in the room - looking to get FCC approval
Has agreed terms with prime GPS objector
New investors, new plan
Having emerged from Chapter 11 protection earlier this year, LightSquared, the LTE network play stopped in its tracks by alleged interference with the GPS, this week announced that it had cleared away the legal and regulatory stumbling blocks around GPS interference and was now ready to proceed with plans. After a ripple of suit and counter-suit the warring parties have finally agreed to a settlement and 'New LightSquared' says it's now ready to submit new plans and promises to the FCC which should, it hopes, enable it to start getting its long-awaited LTE network off the ground in the US.
LightSquared created a ripple of competitive excitement in the US back in 2010 when Harbinger Capital Partners announced it was investing in the emerging operator and prepping a US$7 billion dollar nationwide, wholesale LTE network. Lightsquared was to be a disruptive play, primed to release loads of cheap LTE capacity into the market via both existing players (who could top up and infill where they had LTE gaps) and to enable new retail players to get in and give the market a shake. And it had technical and operational cred as it was to be led by a well-regarded chairman and CEO, Sanjiv Ahuja, a former CEO of Orange.
As far as means: it ostensibly had plenty of spectrum to play with. In the kitty was 59 MHz of nationwide spectrum which could, it claimed, be used for LTE. That was comprised of 46 MHz in the 1.6 GHz mobile satellite service L-band and another 5 MHz in non-L-band 1.6 MHz spectrum and 8 MHz in the 1.4 GHz band.
On paper it looked feasible, but observers worried about the sheer scope and ambition of what looked like being a mighty large exercise with lots of moving technical, regulatory and competitive parts.
And then a real and present problem. The bulk of the spectrum it was proposing to use for LTE was adjacent to the band being used by the global positioning satellite (GPS) service. The commercial users of these frequencies (in particular the satnav component and gadget makers) objected strenuously. Tests were undertaken and interference was adduced, not so much because LightSquared would be beaming out high-powered signals (which it would) but because (or so alleged LightSquared) the GPS receiver manufacturers had a not been fastidious enough in their own designs. Whichever way you looked at it, interference to the GPS from LightSquared LTE meant that existing owners of some GPS gadgets and systems, through no fault of their own, were likely to be adversely affected.
The result was inevitable and the FCC, after much lobbying, eventually revoked LightSquared's conditional licence for the spectrum use on the grounds that the L-band spectrum to be used would interfere with GPS receivers. After a failed legal challenge to this decision LightSquared sought bankruptcy protection in May 2012 where it stayed until earlier this year when it emerged with a new plan and a new name - New LightSquared and a new a group of investors including the Fortress Investment Group, Centerbridge Partners, JPMorgan Chase along with Harbinger Capital Partners, the hedge fund which founded LightSquared in the first place.
As we reported, the New LightSquared has upwards of $1.25 billion in operating cash to enable it to "make full use of its spectrum to provide existing and innovative services." So a much different plan, but a plan nevertheless.
This week New Lightsquared announced that it's come to an arrangement with Deere & Company, its main protagonist over the interference claim, on 'spectrum use parameters'. It says this agreement marks the end of a number of disputes between the parties over the mobile operator's use of spectrum for ground-based wireless broadband services.
Essentially, New LightSquared has agreed to reduce out-of-band emissions from currently authorized levels and to file a request at the FCC forgoing terrestrial use on parts of the spectrum. New LightSquared is proposing to use spectrum located between 1627-1680 MHz and the band at 1526-1536 MHz for terrestrial service, and in return Deere has agreed not to object to the terrestrial deployment.
Email Newsletters
Stay up to date with the latest industry developments: sign up to receive TelecomTV's top news and videos plus exclusive subscriber-only content direct to your inbox – including our daily news briefing and weekly wrap.