Ericsson charts the rise and rise of network streamed video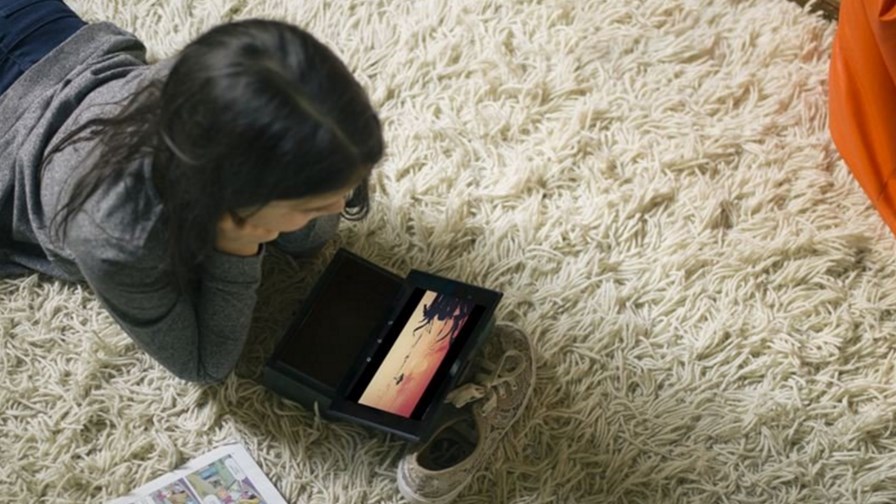 Ericsson has just launched the eighth edition of its annual ConsumerLab TV and Media report just as it appears to be de-emphasising its TV and Media business with talk of divestment and/or partnering to give it breathing space to concentrate on its core telco infrastructure business.
Certainly eight years ago when its media report started appearing, TV was a keen area of focus for Ericsson. But the 'TV Everywhere' concept it advanced seems to have failed to develop in the direction the company had been banking on and this year it announced that it would be looking around for 'strategic opportunities' for the business.
Despite this Ericsson recently managed to ink a substantial deal for its MediaFirst platform with a Japanese cable operator. This might bode well for any partner negotiations, but as far as we can tell, that success hasn't changed Ericsson's strategy.
According to an Ericsson spokesperson the company is still "planning to explore strategic opportunities for our Media business and that these opportunities could include partnerships, third party investments or potential divestments for parts or all of the portfolio – or a combination."
Meanwhile in the background all the numbers concerning online TV viewing continue to spiral upwards as Ericsson's report illustrates.
Ericsson ConsumerLab predicts that the growth of on-demand viewing will make up almost half of total viewing by 2020 and 50 per cent of all TV and video viewing will take place on a mobile screen (tablets, smartphones and laptops), an increase of 85 per cent since 2010, with the smartphone alone accounting for almost one quarter (an increase of nearly 160 percent since 2010).
But it's not just boring old streamed TV. Virtual Reality (VR) will be 'on the road' to becoming mainstream, it's claimed, with 1 in 3 consumers becoming VR users by 2020.
According to Anders Erlandsson, Senior Advisor, Ericsson ConsumerLab: "We can see that consumers are not only watching more video but also changing how and when they do so. This is also shown through the continued growth of mobile viewing, which has been a booming trend since 2010."
How, when and where
The 'how, when and where' content is consumed is changing too. Time spent watching TV and video content has reached an all-time high of 30 hours a week, including active viewing of scheduled linear TV, live and on-demand internet services, downloaded and recorded content, as well as DVD and Blu-ray.
However, close to 60 per cent of viewers now prefer on-demand viewing over scheduled linear TV viewing, an increase of around 50 percent since 2010. The average number of used on-demand services has increased from 1.6 in 2012 to 3.8 services in 2017 per person; 2 in 5 consumers already pay for on-demand TV and video services today and nearly a third (32 percent) say they will increase their on-demand spending in the next 6-12 months. Portability is also becoming increasingly important factor, with more than a third of consumers wanting access to content when abroad.
Smartphone viewing also continues to gain ground; approximately 70 per cent of consumers now watch videos on a smartphone – double the amount from 2012 – making up a fifth of total TV and video viewing.
Sixteen to 19-year-olds watch the most content each week (33 hours), an increase of almost 10 hours a week since 2010. However, more than half of this demographic spend their time watching content on-demand, with more than 60 percent of their TV and video viewing hours spent on a mobile device screen.
Ericsson finds that content discovery is a big problem for consumers and a third of them also expect to be immersed in VR by 2020.
As an added extra, I've long felt that to talk about 'mobile' viewing, as Ericsson does, is misleading. Very few people watch TV when properly mobile. They may watch it on public transport but beyond that it's more nomadic than mobile, especially when it involves laptops and tablets as well as smartphones, as the report specifies.
In my subjective opinion, 'mobile' devices offer 'private viewing' more than they offer viewing on the move, especially amongst the 16 to 19 cohort where the device is taken off to the bedroom to watch with friends or even watched in a communal space with headphones. The migration to private viewing will be complete when VR becomes widespread.
Email Newsletters
Sign up to receive TelecomTV's top news and videos, plus exclusive subscriber-only content direct to your inbox.