Abridged too far? Service panders to technology-induced shortening attention spans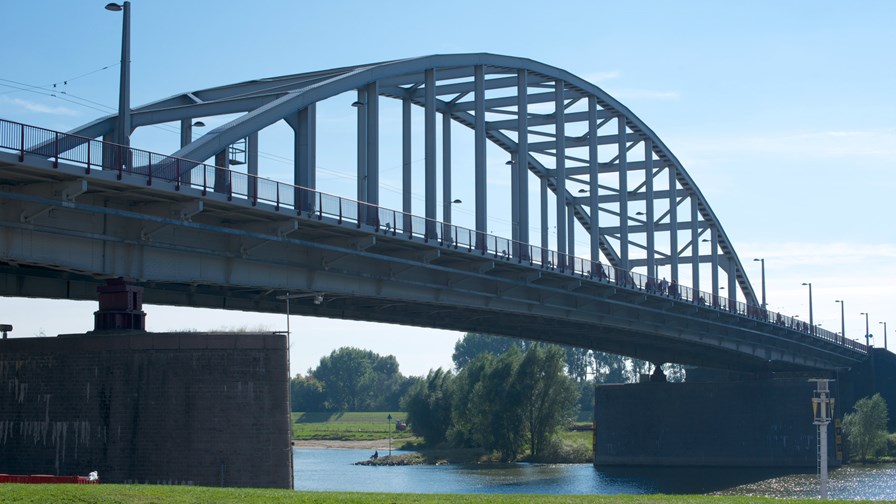 The Reader's Digest condensed books were bad enough but things are about to get worse. Soon we'll be able to watch an entire series of Breaking Bad in just 20 minutes!
It seems the human attention span is shortening in direct ratio to the inexorable progression of digital technology. As serious cinema goers will be only too well aware, audiences generally have less patience, less inclination and, apparently, much reduced intellectual capacity, curiosity and ability to focus on "long-form" video (i.e. movies and multi-episode TV series) without getting bored and restive and feeling the need to turn to other devices and applications even as they continue to "watch" a film. Hence the Twittering, You-Tubing, Web surfing and voice calling that nowadays make a visit to a non- arthouse movie such a lousy and aggravating experience.
What was an trend amongst cretinous adolescents has become the dispiriting norm even for adult audiences but that selfish, antisocial behaviour hasn't stopped investors and venture capitalists queuing-up to pour money into the development of new systems and programs that will turn, say, a three--hour film or a box set of an HBO drama series lasting 20 hours or more into a 20 minute précis featuring "none of the boring bits but all of the action".
Silicon Valley start-up "Skimo TV" is one such case in point. The company, founded by two "former Motorolans", Vasu Srinivasan and Dave Penny, has received financial backing and has, as the Skimo (Skim the Movie) website puts it, developed a "Skimo Engine that uses Advanced Computer Vision/Machine Learning Patent-pending Technology to generate Summaries from long-form videos automatically." Don't you just love the random capital letters? They are almost Dickensian in their usage and distribution - but they probably weren't meant to come over like that. After all, works by Dickens require application and patience in their consumption and that is exactly what Skimo technology would render obsolete.
Guess what? Yet another revenue opportunity
The blurb continues, "The Skimo TV Platform helps improve user engagement by enabling users to catch up TV show highlights from anywhere, helps discover the effective Skimo by monitoring user behavior and automatically "re-skimo"s the ignored ones and helps optimize content by recognizing the unique needs of the content providers' user segments". Now, what exactly does that mean?
Text summarisation systems and software have existed for quite a while but video summarisation is something new and we get some idea of how it might be used from the above quote. Particularly interesting and concerning is the bit about "monitoring user behaviour" and the optimisation of content "by recognizing the unique need of the content providers' user segments." What these "needs" may be are not articulated but you can bet your bottom dollar they involve targeted advertising and other revenue-generating 'opportunities'.
The Skimo system is "designed for those who don't want to feel left out when everyone's talking about the latest box sets... but also don't want to spend time actually watching them." That says it all really doesn't it? It does away with need to consider cinematography, direction, montage, story writing, character development or acting or anything as dull and time-wasting as that as that and in so doing destroys the very form it is leeching on. It will leave more time to cruise the shopping mall though and spend more money buying more useless things.
Skimo says that film makers work to various tried and tested cinematic formulae that result in them putting more effort into a number of key scenes, that "may be brighter, faster or louder or captured using more shots" than is true of the rest of the content". (Really? Has anyone at the company ever watched a David Lynch or Andrei Tarkovsky movie?).
The system works by analysing the form, structure and content of any given piece of video and removes what it calls the "non-essential and boring bits." A "video summarisation" is then produced (it takes a minute to deconstruct and knit them together what Skimo decides are the interesting and relevant parts of 30 minutes of footage) and sent to a users smart phone or tablet device. Vasu Srinivasan says, "Most long play films and television episodes will have six or less crucial scenes and by crunching them together we can produce a summary. The great thing is it works for any type of film or program in any language. Our hope and dream is that one day Skimo will become part of the language like watching a trailer or film commentary". Yes, well, it'll be a bloody nightmare for others.
The company says it has already produced summaries of "several episodes" of the great US comedy series "Frasier" and "hopes to create summaries of the Harry Potter series of movies". One has to wonder and ask; Why?
"Multum in Parvo", as they say at Hogwarts
Skimo is also in discussions with NBC, Telemundo and the Discovery Channel. Furthermore, moves are afoot to make the service available initially via interactive TV, with viewers pushing a button on a remote control to 'summarise' programmes on a given channel at a particular time. The second phase will be to permit Skimo recordings via a set-top box. God help us.
Back when I was scarcely more than a gleam in the milkman's eye, I had the astonishing experience of watching the James Bond film, "Goldfinger" at a cinema in County Kerry, Ireland. In those days the priesthood still held the country in its thrall and and influenced massive censorship over films. Thus the version of Goldfinger I saw was cut to shreds to take out any and all women in bikinis, short skirts or showing any cleavage. The 'sex scenes', innocuous though they were, also finished up on the projectionist's floor.
The result was a farrago of a film that made no narrative or cinematic sense, consisting as it did of a round of golf, a car chase and lots of seemingly arbitrary fights. In its US and UK releases, Goldfinger ran for 110 minutes. The Tralee Cut lasted just 78 minutes and was utter gibberish. But never mind, with Skimo we can all forward to experiencing Michael Cimino's Director's Cut of Heaven's Gate in its ten-minute format.
Meanwhile, over to the Arthur Ludlow Memorial Baths, Newport for this year's finals of the Summarise Proust Competition wherein each competitor has 15 seconds to sum up 'A La Recherche du Temps Perdu'.
And here is contestant Ronald Rutherford from Leicester: "Er, well, Swann, Swann, there's this house, there's this house, and er, it's in the morning, it's in the morning - no, it's the evening, in the evening and er, there's a garden and er, this bloke comes in - bloke comes in - what's his name - what's his name, er just said it - big bloke - Swann, Swann…"
Gong sounds. Rutherford is dragged offstage. You see? Monty Python had it nailed back in 1972.
Email Newsletters
Sign up to receive TelecomTV's top news and videos, plus exclusive subscriber-only content direct to your inbox.