Tweety says "Twitter's in twubble" as potential buyers bale out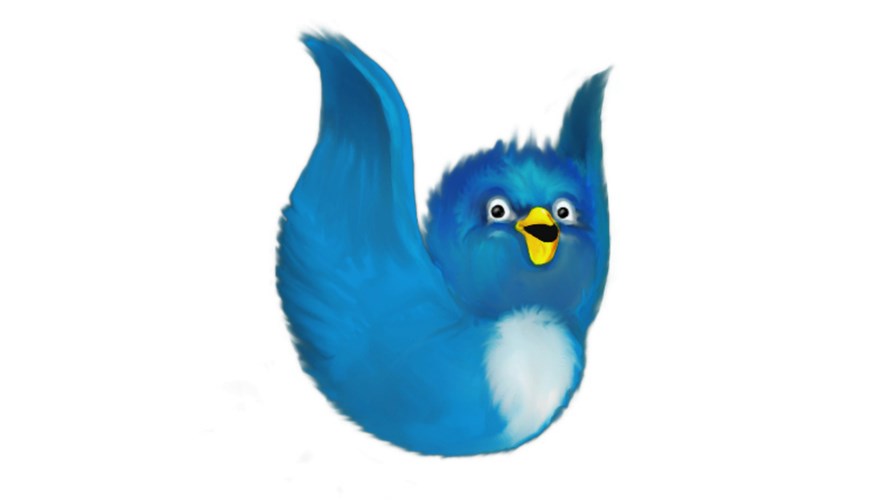 Apple, Disney and Google decide not to feather Twitter's nest
Company's share price collapses by 20 per cent in a couple of hours
Stagnant user base and monetisation problems t the heart of the problem
Salesforce CEO still wants to buy - but his shareholders don't
Whisper it not in the Philistine city of Gath, or in much less philistine San Francisco either come to that, but Twitter is in deep doo-doo with its share price plummeting as potential purchasers take fright and drift away. Twitter stock lost 20 per cent of its value yesterday on rumours, later confirmed by the 'Recode' website, that Apple, Disney and Google have gone cold on acquiring the social media site.
If a week is a long time in politics, then, in late 2016, a day is an eon in the febrile world of technology company takeovers. After all, it was only on Wednesday, (i.e. the day before yesterday), that Twitter was fluffing its feathers and cheerfully chirruping away in its Market Street bush as it twerbled along telling the world that it expected to receive an embarrassment of acquisition offers by today. Shares in the company duly rose by a further 5.75 per cent having already increased by 20 per cent at the end of September when Twitter first let it be known that it was a takeover target with multiple companies expressing interest in buying the whole shebang and completing the deal before Christmas.
However, on Thursday Twitter's share price collapsed by a fifth in a matter of a few hours as would-be suitors had second thoughts. The stock is now back to just about the low level it was at before the sales rumours surfaced.
It seems that, on reflection, some of those that had thrown their hats in the ring to buy Twitter scrabbled to retrieve heir headgear and, screwing them back on real tight, headed for the hills on realising that it will be a hugely difficult task to get Twitter's user figures up above the plateau of 300 million or so it has languished on for far too long now. What's more any buyer would have to be able to monetise the user base, and Twitter itself has never been able to do that successfully.
Indeed, the reality is that Twitter is actually shedding users and the site and service isn't as popular or as relevant as it once was to either casual users or its core constituency and has pretty much become yet another niche product. In response, many of the company's top executives have voted with their feet and left Twitter since the end of last year.
May the Salesforce be with you
The co-founder of Twitter, Jack Dorsey, returned as CEO last year, and having spent twelve frustrating and fruitless months failing to grow the company put Twitter up for sale as the only way left to get it growing. Twitter's last best hope as an acquirer is Salesforce - and there is a synergy: the Salesforce cloud platform helps enterprises to manage manage customer relationships and many companies do use Twitter communicate with their customers.
Marc Benioff, the salesforce CEO believes, with almost evangelical certainty, that Twitter will prove to be a winning purchase given that the huge amount of subscriber data that Twitter holds. He calculates access to it would provide Salesforce with an invaluable insight on patterns of consumer behaviour as he pushes his company down the Artificial Intelligence route. A couple of months ago Salesforce announced 'Einstein' an AI product that will be embedded in its CRM platform to be used to analyse and manipulate immense amounts of mass consumer data.
However despite his own undoubted enthusiasm, Mr. Benioff is having a hell of a job trying to persuade his shareholders that buying Twitter is the right thing to do. They are digging in their heels and show no inclination to take a punt, especially as the Salesforce share price took a savage battering when it was announced that the company is a serious bidder for a bird with one wing down and its beak in the dust.
Email Newsletters
Sign up to receive TelecomTV's top news and videos, plus exclusive subscriber-only content direct to your inbox.