US claims Chinese drones being used to spy on strategic infrastructure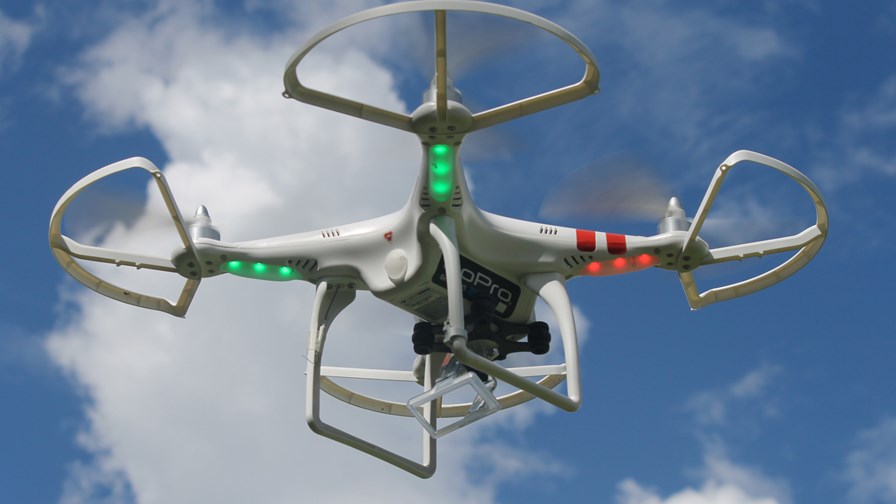 US Customs says commercial and consumer UAVs involved in industrial (and other) espionage
Users don't know where their data goes
Small print T&Cs indicate that it 'may' cross borders
Manufacturer says US claims are "false and misleading"
A US government agency, the Immigration and Customs Enforcement Bureau (ICE), has issued a despatch stating that it has "moderate confidence" that some Chinese-manufactured drones being flown in America are involved in industrial, agricultural and other espionage and are sending sensitive data the devices have captured and photographed back to various shadowy Chinese organisations and the People's Liberation Army.
The claim is yet another example of concerns being voiced by the American authorities about data security, data theft, China's growing technical prowess and its deepening (and hardening) rivalry with the US. It also shows that seemingly innocuous consumer hobby technology used by a foreign power to breach the strategic security of the US.
The unmanned aerial vehicle (drone) manufacturer in question is Da-Jiang Innovations Science and Technology, a Chinese company founded in 2006 and headquartered in Shenzhen, Guangdong province just over the border from Hong Kong. Commonly known as DJI, it is the biggest UAV manufacturer the world and commands a massive 85 per cent shares in the global consumer drones market. It is far and away the biggest drones seller in North America.
Its range of products includes drones, flying platforms, flight controllers for multi-rotor UAVs, helicopters accessories, aerial and handheld gimbals and ground stations for professional and amateur use. DJI drones are sold directly via the company's website and through "authorised" DJI dealers in the US and in many other parts of the world.
DJI UAVs are used routinely by the film, television and music industries for aerial photography and videography, flight platforms, cameras, propulsion systems, camera stabilisers, and flight controllers. The drones, which are all but invisible to the human eye and inaudible to the human ear when they are in flight and above a height of a couple of hundred feet or so, can be used to film cityscapes, beaches and natural wonder of the world.
Security concerns
However, they can also easily and quickly be pressed into use to fly over sensitive and strategically important assets and buildings such as military installations, power plants and lines, oil refineries, government buildings and crops. They can also be fitted with tracking systems. All this is worrying US Customs authorities.
In an official memo, the US Immigration and Customs Enforcement Bureau says that commercial DJI drones and their attendant embedded software are "providing U.S. critical infrastructure and law enforcement data to the Chinese government." The Bureau, whilst providing little detail to back-up its claims, does say that the information comes from un-named sources "with first-hand access to the drone industry."
In response – and as might be expected – DJI denies the allegations, claiming them to be "based on false and misleading claims." In a statement made to the New York Times newspaper, a spokesperson for DJI said users are able to control the extent to which DJI can access information and photographs recorded to drones and that it only ever shares data "pursuant to appropriate legal process." However, the fact is that most drone users have no idea where the data they record may be transmitted or where it might eventually go. ICE points out that DJI (and other drone manufacturers) hide away in their reams of small print terms and conditions that user data 'may' be transferred across borders.
Ironically, until recently the US Army used DJI drones for unmanned aerial photography missions but in August this year it published "internal guidance" on the banning of the use of the equipment on the grounds of national security. However, the US Marines are still using DJI UAVs to this very day. Unsurprisingly, DJI drones are widely deployed by China's People's Liberation Army. If you see one peering at you through the window at you, give it a one-finger wave.
Email Newsletters
Sign up to receive TelecomTV's top news and videos, plus exclusive subscriber-only content direct to your inbox.