Microsoft reaffirms its commitment to support mobile connectivity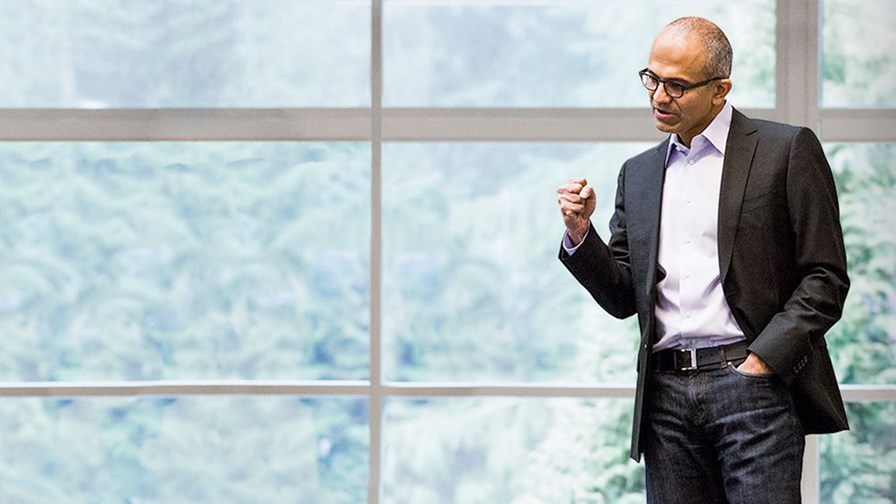 Surface Book hybrid laptop
New Surface Pro tablet
Three new Lumia smartphones
All powered by Windows 10
Microsoft held a product launch event in New York yesterday where it unveiled new Surface, Lumia and Microsoft Band devices, all based on the new Windows 10, along with details on the development of its HoloLens untethered holographic computer.
Microsoft says Windows 10 is now running on 110 million devices around the world, which represents the fastest initial take-up of any Windows OS. It has also announced new universal apps for Windows 10, including Box, Facebook, Instagram and Uber – not a great list, but it's early days and Microsoft has to overcome a massive reluctance amongst developers to work on mobile apps, hence the "universal" approach taken this time around.
The Surface Book is Microsoft's new high-performance laptop that can double as a tablet, catering to the booming hybrid device category – and if Apple can have a MacBook, why can't Microsoft have a Surface Book? In fact, this is Microsoft's answer to the MacBook Pro, and obviously of critical importance to its new business strategy that it has to manufacture this itself and not be reliant upon OEMs. There are plenty of specs for the $1,499 device for you to mull over here.
As mentioned, the touch screen detaches, "so it can be used like a clipboard to sketch, take notes and benefit from Windows programs like Microsoft Edge". Note the decision to refer to the keyboard-less mode as being a "clipboard" rather than a tablet. Marketing and product differentiation matter these days.
And so to the actual tablet – Microsoft has introduced the Surface Pro 4, with a 12.3-inch display and performance that is apparently 30% more powerful than the Surface Pro 3. Much like the forthcoming Apple iPad Pro (which arguably took most of its usability cues from the Surface) the new device requires an additional keyboard-cover and stylus to bring out the best in its performance, all of which adds to the total cost of course.
No surprise that Microsoft also introduced three new Lumia smartphones (there were plenty of leaked details in the past couple of weeks) and "reinforced its commitment to mobile". Just how far this commitment extends, and the wisdom of it, remains up for debate. Both the Lumia 950 and Lumia 950 XL are Windows 10 powered devices and sit at the premium end of the market, with their 20MP cameras and 4K video capture. The Lumia 550 is described as a more "affordable" LTE smartphone, again running Windows 10, and will be available in select European market (where Windows smartphones continue to perform surprisingly well – hey, I spent a year with a Lumia, and really tried to put it through its paces, before giving up in frustration) for just $139.
Magical Windows 10?
"With Windows 10 and these new Microsoft devices, you are at the centre of magical new experiences," said Satya Nadella, CEO of Microsoft. "We're moving people from needing to choosing to loving Windows, and these devices promise to fuel even more enthusiasm and opportunity for the entire Windows ecosystem."
Magical new experiences may be stretching things somewhat, but it is clear that Microsoft is learning from Apple and intends to support its own premium portfolio of mobile devices, ones that will optimise its software and productivity services. It's not yet prepared to give up on smartphones and its own mobile OS, despite ultra-low sales levels and market penetration. It believes the universal Windows 10 approach will eventually reap rewards. We shall see.
As a footnote, Microsoft is now inviting applications for its HoloLens Development Edition – to encourage third party development for "the world's first fully untethered holographic computer", powered, you guessed it, by Windows 10. Units will start shipping in Q1 next year for $3,000.
There's also a new Xbox One that is powered by Windows 10 and a new fitness band. In fact, the only thing missing from the presentation was any mention of IoT, although we already know that Microsoft has this covered. No prizes for guessing what operating system powers its IoT initiative…
Email Newsletters
Sign up to receive TelecomTV's top news and videos, plus exclusive subscriber-only content direct to your inbox.