TIP represents the future for telcos – those that want to prosper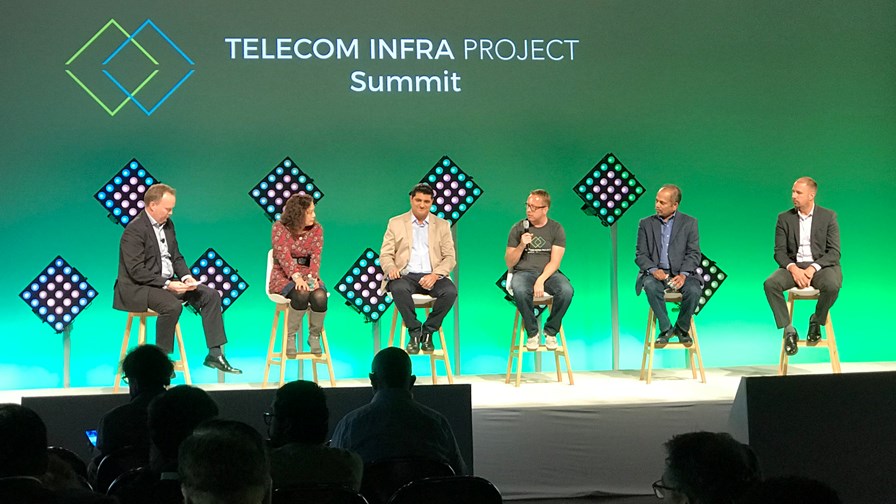 Telecom Infra Project gears up for operator trials
11 active project groups supporting open inititiatives
BT, Vodafone and Telefonica join the TIP Board
Facebook continues its drive for universal connectivity
The second annual TIP Summit of the Telecom Infra Project was held last week in Santa Clara, and TelecomTV was present filming a series of interviews and features. Having only started in February 2016, the TIP has come a long way very quickly. It now boasts over 500 member companies and hosted over 1,000 attendees at its two-day event in Silicon Valley.
Whilst there is a broad general awareness of the Telecom Infra Project (TIP), many will be surprised by just how wide-reaching and innovative TIP has already become, and how much further it still wants to go. We are in a time of tremendous disruption for the industry, although the degree of controlled panic varies by telco and vendor. There are those that get it and who are charging ahead with business and technology transformation programmes, whilst there are those (perhaps more?) who still appear oblivious to the inrushing tide of change.
No surprise that those telecoms companies that understand the looming threats are those at the heart of the TIP movement. Yes, Facebook is a founding member and a very influential voice within TIP, but this is not a Facebook project – it's much bigger than one company's aspirations. And yes, TIP was created to enable easier, more cost effective roll out of connectivity (you can see why Facebook is interested), but these principals apply to emerging and developed markets.
European telco support
The European telcos dominate the TIP Board, with BT, Vodafone and Telefonica signing up last week, joining Deutsche Telekom as the telco Board Directors (other Board members are Facebook, Nokia and Intel). All of these groups operate in challenging markets, whether geographically or economically. Whilst this goes some way to explaining why no North American operators have taken a Board position, it is a situation which will have to change sooner than later.
But even without the US-based telco giants, the US-based TIP has already shown that it is doing nicely without them, thank you very much. Over the next couple of weeks. TelecomTV will be publishing videos from the TIP Summit, but to whet your appetite, consider this: the following list are dedicated project groups that TIP's telco and vendor members are actively developing:
Edge Compute
OpenCellular
vRAN Fronthaul
Solutions Integration
Open Optical Packet Transport
mmWave Networks
OpenRAN
E2E Network Slicing
Artificial Intelligence and Applied Machine Learning
People and Process
System Integration and Site Optimization
Pretty impressive. But whilst project groups are all well and good, the engineers need to roll up their sleeves and put its technology and processes into real-world operation. This is precisely what TIP is now doing. It is already working in locations such as Uganda and Peru, testing new infrastructure deployments and builds. From these proving grounds, TIP intends to collect data, analysis and iterate. How very DevOps…
And, it must be said, how very Facebook. But that's no bad thing; telcos can learn from the web-scale companies, which is why amongst all the technology project groups TIP has created a "People and Processes" one. Whilst Facebook may be focused on enabling universal connectivity, the telcos – very capably led by TIP Chairman Axel Clauberg of Deutsche Telekom – are looking to reverse the talent "brain drain" and make telcos more compelling places to work and invest into.
"This industry does not move lightning-fast, but we are going to try to change that with what we are doing in TIP," said Jay Parikh, Head of Engineering and Infrastructure at Facebook, during his keynote. And we believe it will, with the support of progressive telcos that are determined to survive and prosper. Dismiss TIP at your peril – it's shaping the future of telcos.
There's a comprehensive update on the TIP's activities from Axel here on his blog, plus updates from the OpenCellular project group, the vRAN Fronthaul project group and the OOPT group. There's news about the AI and Applied ML group here, and an update on the TIP Community Labs here.
Email Newsletters
Sign up to receive TelecomTV's top news and videos, plus exclusive subscriber-only content direct to your inbox.