The Sol also rises. Ex-Telstra CEO Trujillo back in bid to buy Telecom Italia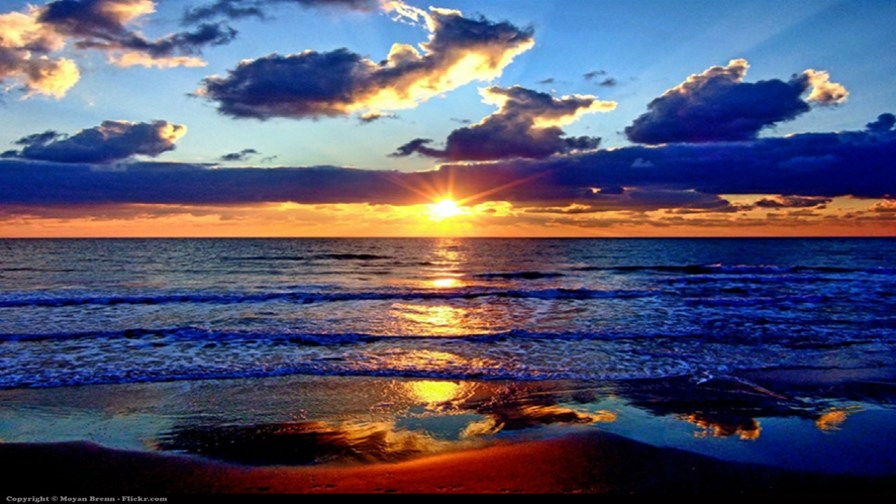 Having managed, almost single-handedly, to cast an unprecedented pall of gloom across the normally sunny landscape of Australian telecoms, it is safe to say that Sol Trujillo, the CEO of Telstra between July 1, 2005 and May 19, 2009, was not the most admired of the captains of industry to have held sway in the Lucky Country.
Indeed, there was a collective sigh of relief from the Australian government, Telstra management and workers, investors, the stock market and the average Bruce and Sheila in the street when the sun set on Sol and he returned, earlier than anticipated, to Cheyenne, Wyoming where he more or less disappeared from the global telecoms scene.
But now he's back with a bang and is looking to raise some US$10.8 billion to buy a significant stake in Telecom Italia. The incumbent Italian telco has refused to comment on the news but the company's share price is up 5.2 per cent this morning.
According to reports in the Sydney Morning Herald and Bloomberg, Mr. Trujillo has, for some time now, been in detailed negotiations venture capital outfits in New York and with sovereign-wealth funds in Qatar and Abu Dhabi.
If the funds are forthcoming, the Trujillo consortium's cash contribution would be worth 50 per cent of Telecom Italia's market value. However, the Milan-headquartered telco would come saddled with upwards of $35 billion in debts. However, one bright spot is that Telecom Italia currently controls Brazil's second-biggest cellular operator, TIM Participacoes SA.
Telecom Italia lost its "Investment Grade"credit rating in 2013 and, unsurprisingly is under severe political and market pressure to cut its debt. Thus the nub of the proposal is that, should he raise sufficient funds Mr. Trujillo (62) would use the money either to increase Telecom Italia's capital or would buy Telecom Italia shares on the open market. If the deal goes through Sol Trujillo would then become the CEO of Telecom Italia and then bring in his own appointees to run the company.
According to Bloomberg journalists, who have had sight of confidential documentation relating to the proposal, Mr. Trujillo views the project as a long-term turnaround proposition rather than a way to make a few million quick bucks. That is probably a sensible approach, given the level of Telecom Italia's debts and the fact that Telefonica of Spain and Mediobanca, Intesa Sanpaolo and Assicurazioni Generali of Italy are closing down the holding company that has a 22.4 per cent share of the incumbent telco.
From Sol to "Adriano" - what's in a name?
The Trujillo takeover plan's code name is "Adriano" and the Italian government, which no longer has any shares in the national telco, knows all about the project and, apparently, has "made it known" is not averse to overseas investment in, and management of, Telecom Italia - so there's one huge potential hurdle out of the way.
And Sol's plan is certainly ambitious. It includes a major, and majorly expensive, expansion of Italy's fast Internet access fibre network while, by 2018, increasing Telecom Italia's revenues to €26 billion and pre-EBITDA earnings to €11 billon, while simultaneously reducing debt to less than €16 billion. That's a hell of an ambitious target to hit in just three and a quarter years.
Sol Trujillo is just the latest in a long line of suitors who wanted to cosy up to Telecom Italia, Others to have been attentive include two billionaires, Li Ka-shing of Hong Kong Naguib Sawiris of Egypt. Telecom Italia's board meets today and the Trujillo proposal is sure to be on the agenda, especially given that the on-off $960 million sale of its stake in Telecom Argentina to the investment fund Fintech is still far from assured and the future of Telecom Italia's current CEO, Marco Patuano, looks increasingly threatened.
Mr Trujillo kept a low profile (as far as the global telecoms industry is concerned anyway) for getting on for three years after his return home from his exciting adventures Down Under, but did reappear on the scene in 2012 when he played a big part in making a play for the cellular operator T-Mobile USA. The bid failed.
From "Adios" to "Benvenuto"?
Sol Trujillo's time at Telsta was fraught and marred by clashes with the Australian government over regulation and all-IP networks. So bad was it that after he quit Oz for good he gave an interview to the BBC in which he called Australia "racist", "backward" and going there "like stepping back in time." Italy, of course, is nothing like that.
While he was in charge at Telstra, the carrier lost $25 billion of market value and was specifically "included out" the tendering process for the country's national broadband network. meanwhile customer complaints increased by 300 per cent and the CEO was often at loggerheads with his Board of Directors, the trades unions and investors - as well as the government.
While he was in Australia, and particularly after he was routinely attacked in the Australian media, much was made of Mr. Trujillo's Hispanic heritage and he was often caricatured as a moustachio'd, poncho'd and sombrero'd "bandido". Indeed, when he announced his resignation from Telstra Australia's then Prime Minister, the combative and irascible Kevin (Mr. Sweary) Rudd commented, "Adios." Now though it looks as if Italy could well say "Benvenuto" as the Sol rises again.
Email Newsletters
Sign up to receive TelecomTV's top news and videos, plus exclusive subscriber-only content direct to your inbox.