Telefónica CEO recommits to its platform-based transformation programme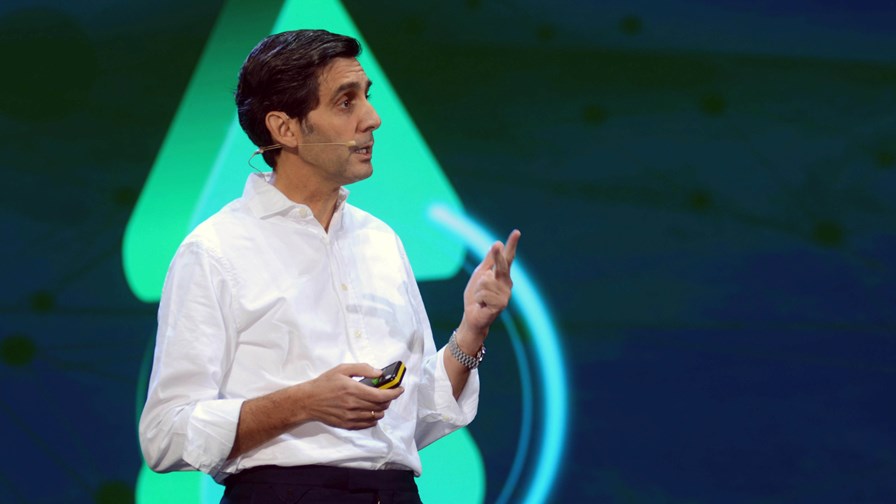 Álvarez-Pallete: "We have to promote digitisation with the client at the centre"
Telefónica says it has placed Spain as the leader in Europe for FTTH deployment
The company wants to reach 370m customers with 2.5m km of FTTH by 2020
"A new revolution that is clearly going to happen, through the smartphone"
Telefónica's chairman and CEO addressed the telco's 125,000 employees from Madrid last week, outlining the transformation the company has already undertaken and stressing the need to see the work through. José Álvarez-Pallete told staff that his Telefónica is now a "company of platforms" with 350 million customers in 17 countries, one and a half million kilometres of optical fibre (making it the largest network in Europe, he said) and a clear vision – "to create, protect and promote the connections of life so people can choose a world of infinite possibilities". That phrase may have lost a little something in translation, but we get the gist of it.
"We've accomplished an ambitious digitisation process that is focused on the customer, leaving the company prepared to face the new wave of technology," said Álvarez-Pallete. "We've demonstrated that we are pioneers and that the direction we have chosen is the right one. We aspire to be a company that continues to grow and is increasingly significant to the lives of our customers and within the digital ecosystem."
Telefónica defines its platforms in broad terms. There is the infrastructure, networks and the physical assets; then there are the systems; next the products and services; and finally there is cognitive intelligence.
"Digitalisation, Big Data, and artificial intelligence are changing everything, transforming all the productive models," added Álvarez-Pallete. "It is key to innovate, to bring more value to our customers and to make better business decisions." However, it also comes with perceived risks around privacy and security, which he also addressed: "Telefónica will always guarantee the privacy of its customers, and it will do so with security and transparency. And all of this is based on our responsible and sustainable business principles, on our company values – open, bold, trusted."
Like most telcos, Telefónica and its marketing team like to play with slogans and statements to try and encapsulated its strategy. If you can overlook the corporate-speak BS, it's worth studying how the telco presents itself to its customers and partners. Its current "Who Choose it All" programme contains three value propositions around connectivity and the customer experience, plus what it calls three enablers: Big Data and innovation, end-to-end digitalisation, and capital allocation and simplification.
"We have to promote our plan to continue leading the digital transformation", said Álvarez-Pallete. "The technological world is moving increasingly faster and digital platforms will generate a growth in traffic and services that years ago were unthinkable, especially because due to the impact of AI applied to those platforms. A new revolution that is clearly going to happen, through the smartphone, which will require flexible and intelligent networks that enable us to meet the demand of our customers in real time".
"The new digital wave is going to have a greater impact than what we sensed two years ago," he added. "We have been pioneers in digitising the company, but we can't be complacent. Customer-focused digitalisation and values will be the key to our leadership."
Email Newsletters
Sign up to receive TelecomTV's top news and videos, plus exclusive subscriber-only content direct to your inbox.