BT to trial G.Fast technology in Wales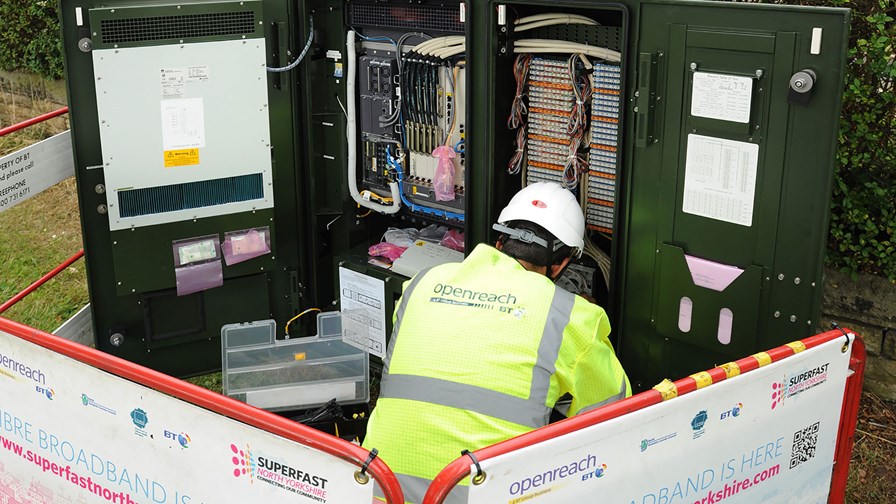 UK telco BT is moving its trials of broadband G.fast technology away from the safety of its labs at Adastral Park in Suffolk to real-world conditions in Swansea. The G.fast standard promises to support data speeds of up to 500Mbit/s across relatively short distances from cabinets to premises. Later this year, BT will conduct large-scale trails in Cambridgeshire and Newcastle, which will also involve competing service providers.
For now though, BT is looking to test out G.fast on selected residential and business premises in the Swansea area of Wales, using technology from Alcatel-Lucent. The technical trial will focus on how G.fast can be used to serve Multiple Dwelling Units (that's apartment blocks to you and I) and business premises. Around 100 premises will be selected to take part in the trial, based on technical criteria. The trial will also look at the economic impact on SMEs of deploying higher speed services.
BT is also proposing a new G.fast test lab in Swansea's BT Tower, which would allow academic researchers, start-ups and other communications providers to trial new technologies and applications that exploit the higher speeds provided by G.fast.
"BT's research into ultrafast 'G.fast' technology is now moving out of the labs and into the field," said Mike Galvin, Managing Director of Service, Strategy and Operations at BT. "This partnership further enables BT to deploy and validate the next generation of multi-media business and consumer communications capabilities – capabilities that will ultimately benefit the entire UK and ensure our communications services remain among the best in the world."
The trial in Swansea will build on the existing investment BT has made in fibre infrastructure in the city. Approximately 83 per cent of the Swansea local authority area already has access to fibre, through both BT own network and the Superfast Cymru network.
"I am particularly pleased with the alignment this decision has with a new Computational Foundry being implemented at the University of Swansea," added Sir Terry Matthews, Chairman of the Swansea Bay City Region Board, as well as being Wale's most famous tech entrepreneur and golf fan. "The combination creates a platform for the emergence of a new high-tech ecosystem in the region, one that is sure to spawn a range of innovative new start-up companies, technologies, products and services."
BT has already demonstrated downstream speeds of 786Mbit/s with upstream speeds of 231Mbit/s. However, the copper lengths involved were a mere 19 metres, which shows how G.fast is ideally suited to closely-packed premises that are next door to a street cabinet – increase the distance and performance falls off a cliff. The telco intends to deploy G.fast technology more widely to deliver speeds of up to 500Mbit/s within a decade to most of the UK, subject of course to the trials being successful and there being enough motivation to invest.
Email Newsletters
Stay up to date with the latest industry developments: sign up to receive TelecomTV's top news and videos plus exclusive subscriber-only content direct to your inbox – including our daily news briefing and weekly wrap.