At last, has someone developed an OTT-beater?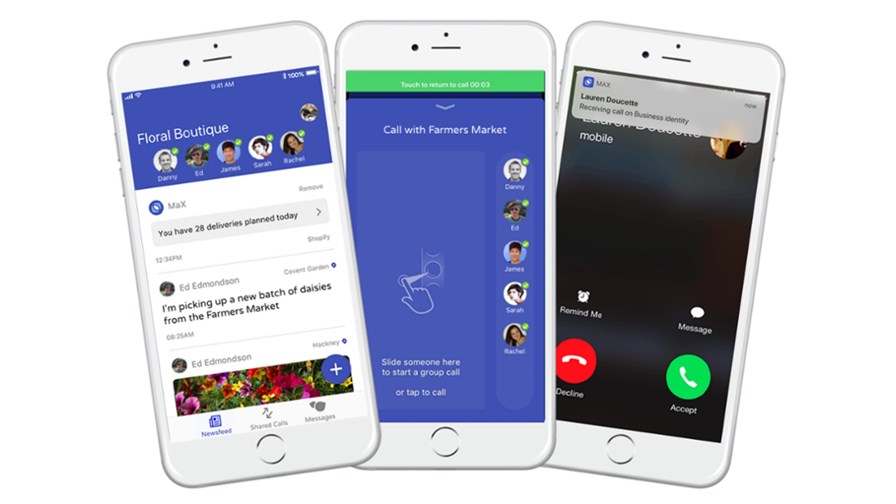 Metaswitch claims MNO tills may be about to chime
New collaboration and 'multi-persona' service for MNOs only
Might appeal to 'cord-cutting' freelance workers, digital families and mobile workforces
Cloud native specialist, Metaswitch, has launched a business communications and collaboration product family called MaX, aimed at mobile network operators (MNOs) who can in turn offer services to their corporate and small business customers. MaX enters an already crowded field full of big established software vendors and, increasingly, Internet based service providers such as Slack which offers freemium comms and collaboration services.
The difference is that the Metaswitch technology sits on top of an MNO's carrier-grade network and is thus able to offer a few tricks, features and solid business advantages that the OTT services can't. In doing so it's constructing MNOs a platform on which they can offer revenue-generating, better-than-Internet services in the voice and messaging domains.
So the hope must be that Slack and its ilk have proven the need and the utility of these private collaboration services and the MNOs can come along and offer more secure, fully supported, bullet-proof versions.
Advantages
Metaswitch points out that MaX uniquely builds on MNOs' carrier-grade network with its better reach and reliability. That level of control across the whole network enables the service to offer things like 'muli-persona' call capabilities to solve the road warrior with his/her multiple mobile devices problem. The service's intelligence can handle multiple business and personal identities from the end user's different telephone numbers.
Metaswitch suggests this sort of service might be arriving at the right time to intercept the communications needs of a growing body of 'cord-cutting' freelance workers, highly digital families and mobile workforces along with the classic highly mobile corporate use cases as some workers eschew the desktop completely and go totally mobile.
For MNOs the services that could be constructed offer an ability to service 'underserved' market segments or, almost as good, add extra value and stickiness to service bundles in the business market. Metaswitch envisages three MaX versions:
MaX Business allows micro and small businesses to take advantage of MaX's shared voice and messaging capabilities to connect better with customers. This enables a group of employees with disparate mobile devices to interface with their customers through a common business number and to instantly collaborate internally via business information feeds and channels, thereby maximizing business efficiency, customer satisfaction and lead conversion.
MaX Family allows mobile-equipped families to create a familiar "fixed line" experience across any number of discrete mobile devices, complete with private message and collaboration feeds and the ability to create disposable numbers and temporary identities.
MaX Prosumer allows individuals currently juggling multiple phones or SIM cards to be well served by MNOs that can now deliver a sophisticated multi-persona solution across one or more personal devices.
Metaswitch is current trialling with several mobile operators.
For more information on Metaswitch please Click Here
Email Newsletters
Stay up to date with the latest industry developments: sign up to receive TelecomTV's top news and videos plus exclusive subscriber-only content direct to your inbox – including our daily news briefing and weekly wrap.