Deutsche Telekom and Huawei kick off their NB-IoT push with an application and some developer love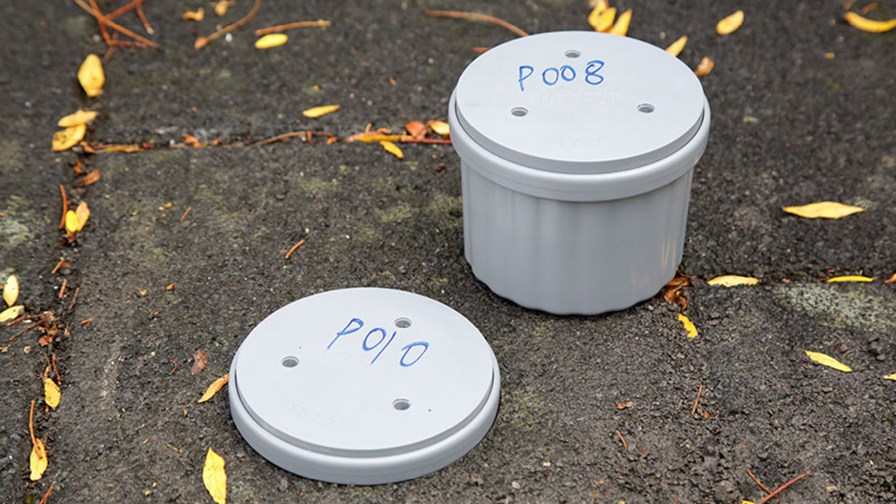 Deutsche Telekom with Huawei launches NB-IoT 'system' with illustrative application
Companies also reveal plans for ecosystem-building with global 'soft labs' plan to involve developers
Hot on the heels of yesterday's NB-IoT news from Vodafone, (see - Vodafone aims NB-IoT for early next year - will that be too late as LoRaWAN charges on?) Deutsche Telekom and Huawei claim to have actually 'launched' the world's first Narrowband IoT end-to-end system on DT's live network in Germany and The Netherlands, It's based on the 3GPP R13 standard which was released in June this year and its technology includes SRAN base stations, virtualized C-SGN (core network) and a cloud-based IoT platform.
The first application is a commercial Narrowband IoT smart parking system. This has parking sensors built into each parking space then communicates with motorists via an app that directs them to available spaces (see above - the car sensing unit looks disturbingly like a landmine which, no doubt, it technically shares much).
Perhaps the compelling point about this application is the way it relies upon 'conventional' mobile broadband to complete the transaction. Forget about the single 'IoT' network with a connected toothbrush hanging off the end. A better imagining is to think of real, properly useful, IoT applications as likely to involve several networks to fulfill whatever transaction is being undertaken (connected parking is a good one, but there are bound to be dozens of really useful urban applications of this kind).
To that extent the applications made viable by LPWAN (whatever the flavour) are likely to spur the use of other networks, just as the arrival of mobile phones saw a boost in traffic for the fixed line network (you have to call, or be called, by someone).
The companies say that the rollout of the Narrowband IoT network goes hand-in-hand with the development of innovative first use cases. To that end, Deutsche Telekom has established test environments within its "Narrowband IoT Prototyping Hub" initiative in Bonn, as well as at its hub:raum facilities in Berlin and Krakow.
Developers receive a starter developer kit and support via their relevant hub with the aim to introduce first Narrowband IoT solutions by the end of 2017. A further aim of the hub facilities is to kick-start a cross-industry Narrowband IoT ecosystem by bringing together customers and developers, and also providing vertical sectors with the know-how to build flexible and scalable Narrowband IoT applications.
Deutsche Telekom and Huawei are also jointly introducing the Narrowband IoT Soft Lab concept, an innovative approach to accelerate the Narrowband IoT ecosystem by tapping into the creative power of developers to achieve faster time-to-market for Narrowband IoT solutions. Soft Labs are an evolution of the existing Open Lab concept, where physical labs were set up at various locations around the globe, so hardware (chipset/module) manufacturers and application developers can come together to perform end-to-end testing.
With the introduction of Soft Labs, developers based anywhere in the world can test chipset, module and base station functionalities without physical installation, but with software operating on a standard PC instead. The only prerequisite is connectivity to the C-SGN core network and IoT platform, says DT.
Email Newsletters
Sign up to receive TelecomTV's top news and videos, plus exclusive subscriber-only content direct to your inbox.