Red tape stalls Sprint's smart/small cell deployment plans - cuts spending by a third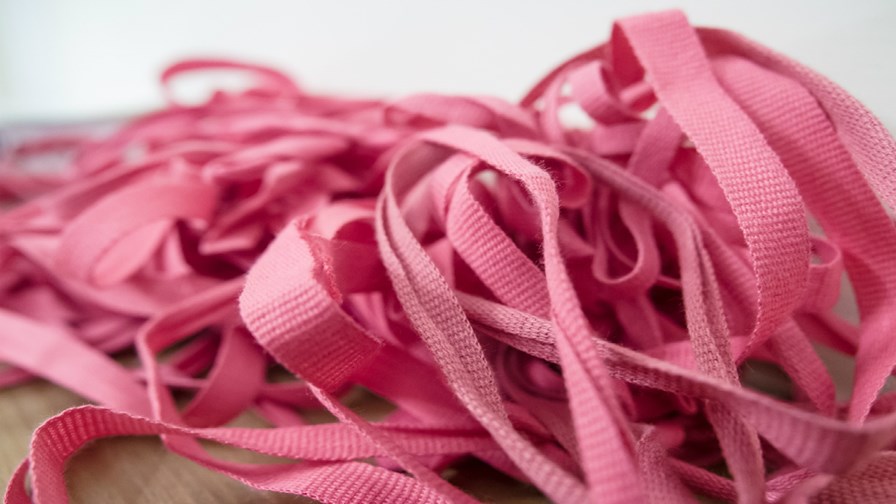 Cost saving, pre-paid churn and small cell deployment problems to blame

Decision will save well over a billion bucks in a year

14 million small cells shipped to date worldwide

Local red-tape and bureaucratic delays stifling quick deployment
"Network Densification" based on the proliferation of small cells is all the rage these days. And once again it's the usual industry thing; a new(ish) technology with real potential and a sound business case underpinning it begins to gain traction and then marketeers, always on the look out for something fresh to latch-on to, cast their beady eyes over it, like what they see and let rip with over-inflated claims that stoke the hype pipe to close to incandescence. And that's exactly what's happening at the moment, particularly in the US, although Europe and other parts of the world are not immune to the this latest outbreak of irrational exuberance. There are also serious problems with the planning process and municipal bureaucracy.
Small cells are low-powered radio access nodes that operate in licensed and unlicensed spectrum with a range from a few metres in an urban or in-building environment through to a couple of kilometres in outdoor rural areas. Mobile operators are conditionally enthusiastic about them because small cells can greatly help to accommodate the continuing massive growth in mobile data traffic. Furthermore, the technology is regarded as being integral to LTE data offloading and the efficient management and utility of emergent 4G networks.
Recent research published by Cisco shows that global mobile data traffic will increase 11-fold between now and 2018 making it very evident indeed that service providers must increase their network capacity. LTE is one way to do so and Wi-Fi offload is another but nothing improves network capacity like upping the numbers of small cells.
So, the pressure is on mobile operators to do something - and to do it quickly. And that costs a lot of money and planning resources and now Sprint, the fourth-largest (but declining) wireless network operator in the US, now serving just 58.8 million customers, has announced that it is postponing its small cells network densification plans until next year at the earliest. It will have an enormous effect on the carrier's capex programme which will be reduced by 36 per cent year-on-year - that's well over a billion bucks.
FCC trying to help but local red tape tying planning processes in knots
However, isn't just that Sprint wants to save money, (although it is important considering that the company is losing pre-paid subscribers hand-over-fist) it is also because it, in common with other mobile wireless operators, is continually running into bureaucratic trouble with local and municipal authorities over where, when and how it can install small cells.
Indeed, Sprint's CEO and President, Marcelo Claure, who was so publicly bullish about his company's small cell ambitions just six months ago, now admits that time-consuming and inflexible planning procedures are delaying the deployment of small cells. Mr. Claure is petitioning the US regulator, the FCC, "to consider actions to speed-up small cells siting processes, nationwide."
It can be very difficult for carriers to find the ideal sites wherein to deploy small cells and negotiations over way-leave arrangements and fees can be tedious and expensive. And that's not all, even when agreement is reached and contracts are signed there are often other problems to contend with, including the availability of power and backhaul. Currently it can easily, and commonly, take 18 months to two years for cell sites to receive the necessary planning permission from local authorities.
All the Big Four US mobile wireless service providers have well-publicised ambitions eventually to deploy hundreds of thousands and even millions of small cells in the long term and the FCC has been helping. For example, last year the regulator approved changes to the federal environmental review process, making it easier to deploy small cells and co-located equipment. Nonetheless, small cell deployment is not forging ahead at the rate that was expected and frustration (mainly among vendors but also amongst the operator community too) is growing.
Meanwhile, through the good offices of honest brokers such as the Small Cells Forum (SCF), work continues to promote the technology, to ensure the adoption of industry wide standards and to ensure consensus on a positive regulatory environment, common architectures and interoperability. After all, according to the SCF's most recent report published just a few days ago, 14 million small cells have been shipped to date and small cell revenues are forecast to rise to US$6 billion by 2020 even as non-residential nodes continue to proliferate and premium enterprise customers drive higher prices.
So, as far as small cells are concerned the sector is facing a few teething troubles. However, as far as Sprint is concerned, root canal work may well be indicated. Nasty.
Email Newsletters
Stay up to date with the latest industry developments: sign up to receive TelecomTV's top news and videos plus exclusive subscriber-only content direct to your inbox – including our daily news briefing and weekly wrap.