Documents prove ZTE DID bust Iranian sanctions and it may not be the only one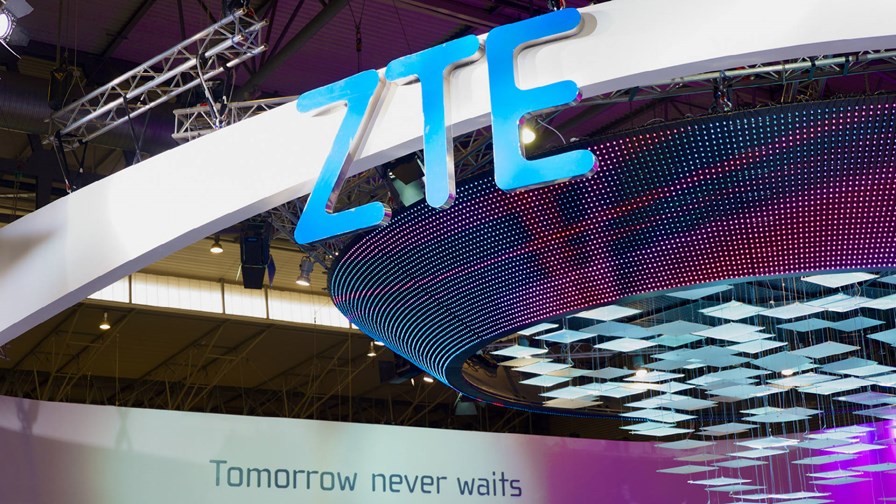 Papers from ZTE's legal department detail how the company got around Iranian embargo
Seemingly independent "cut-off companies" did the deals overseas on ZTE's behalf
New US export restrictions will badly hurt ZTE - and others.
Mysterious company "F7" believed to be pseudonym for Huawei
One of the big talking points at this year's Mobile World Congress in Barcelona - amongst journalists and delegates alike - was the remarkably large, (and some might say, in fact some did say, overwhelming) presence of massive contingents of executives and the phalanxes of technicians and stand personnel despatched from the People's Republic to Spain by Chinese companies and network operators. Indeed, to say that there were a lot of them is an understatement; figures indicate that Huawei alone had 3,000 staff at the Fira, and that's just one Chinese company of many at the event.
That companies from mainland China have made and are continuing to make a long-term and determined play for domination in in the global telecoms market is explicit and evident The Chinese have made no bones about them but the ways in they are going about fulfilling those ambitions is causing concern in other parts of the world in general and in the US in particular.
The likes of Huawei and ZTE have risen from nowhere to become, after a just a few short years, major international conglomerates that are in head-to-head competition with long-established Western companies - and often it is the Chinese companies that win out and are awarded enormous contracts for infrastructure development deals over the heads of their US and European and other Western rivals.
However, in the US, the authorities have long been worried that equipment manufactured in China for deployment in overseas networks is riddled with hidden 'back doors' that would compromise security and leave American companies (and others) wide open to surveillance and cyber-attack by the agents of shadowy Chinese state departments masquerading as part and parcel of ostensibly private and independent Chinese companies. As a result the US authorities are very wary indeed about deploying Chinese equipment in their networks and, over time, have made it increasingly difficult for them to do business in the US.
Furthermore, the American authorities, long suspicious, say they now have irrefutable evidence that Chinese comms manufacturers and vendors have been in repeated breach of UN and US sanctions imposed on organisations doing business with 'rogue states' including North Korea and Iran.
Despite the tentative and controversial rapprochement with Tehran that has followed the recent nuclear programme deal, earlier this month the US imposed export restrictions on equipment made by ZTE on the grounds that the Chinese company repeatedly violated international sanctions. The new US restrictions, which are severe, will certainly disrupt ZTE's complex and opaque global supply chain and the result could well be a big shortage of spare parts - and that would have a knock-on effect in many comms networks around the world.
Under the new Commerce Department rules, US manufacturers are banned from selling components to ZTE while 'foreign manufacturers' are prohibited from selling to ZTE products that contain "significant proportions" of US-made parts.
The Commerce Department says what this means is that while suppliers to ZTE can apply for an export license to export US-made parts and equipment, "such license applications generally will be denied."
Commenting in the US media, Doug Jacobson, an expert in export legislation at the Washington DC-headquartered law practice of Jacobson Burton Kelley said, "It is going to have a large ripple effect. It's very significant to many companies both in the US and outside it."
The action was instigated because the Commerce Department says it has documentary proof that ZTE either used or planned to use a series of shell companies "to illicitly re-export controlled items to Iran in violation of US export control laws." In this ZTE was acting "contrary to the national security or foreign policy interests of the United States."
ZTE is the fourth-largest vendor of smartphones in the US after Apple, Samsung and LG. It has a seven per cent market share and sells mobile devices to AT&T, T- Mobile USA and Sprint. The company also claims to be a "key strategic partner" to several big American companies including Honeywell International,IBM, Intel and Microsoft. Meanwhile, Intel and Qualcomm are known to be component suppliers to ZTE suppliers, as, it is believed, is Texas Instruments and several other US companies.
F7: A rose by any other name....
To back up its claims of sanction-busting, the US Commerce Department released copies of documents circulated internally within ZTE that blow the gaff on how the company had done the shady deals with Iran. The agency added that it is collating evidence that another, bigger Chinese telecoms manufacturer did the same thing. Now who could that be?
One of the documents, dated August 2011, details exactly how how ZTE set up ostensibly independent trading entities that it designated as "cut-off companies". These seemingly separate companies would be the ones that signed the sanction-busting deals and so ZTE traded with Iran and other rogue states whilst claiming to be in compliance with sanctions legislation.
In another of the documents obtained by the Commerce Department, ZTE executives refer to a larger, "more powerful and more politically sensitive" Chinese telecoms company under the pseudonym of 'F7'. It notes that F7 also used cut-off companies to evade sanctions regimes but adds that the subterfuge was discovered and as a result F7's ambitions to become a major player in the US market were severely damaged. So, given those clues, could anyone doubt that ZTE was referring to Huawei? The American authorities have asked both ZTE and Huawei to respond to the allegations about "cut-off companies" but, to date, neither has done so.
What is pretty certain is that the Commerce Department believes it has a copper-bottomed case against ZTE and that's why it has taken the unusual step of publishing the damning documents that originated in ZTE's sprawling legal department. One such details how the mysterious but nonetheless obvious F7 recruited export laws compliance experts and then parachuted them into various joint ventures. It says that F7 recruited a "senior export control compliance specialist from Texas Instruments" and a "Chinese-American attorney who is familiar with related laws in the US."
In another section, the document indicated that F7 also employed 'partners' that it would claim to be independent and could thus work secretly on F7's behalf and at its behest in countries under embargo and sanctions. It adds, "This cut-off company's capital credit and capability are relatively strong compared to our company; it can cut off risks more effectively." However, there follows a caveat saying that ZTE believes F7's ambitions in the US were thwarted as a direct result of its "ongoing projects in embargoed countries."
Despite having originated as an 'enterprise' within the People's Liberation Army, Huawei maintains that it is a purely private company and that those that contend that it has deeps links into, and is ultimately under the control of the ruling communist party, do so to damage Huawei's commercial prospects in overseas markets.
Meanwhile, Adam Schiff of California, the senior Democratic member on the House of Representatives Intelligence Committee, commented, "We hope this sends a strong message to ZTE, to China, and to other Chinese telecommunications companies who present serious national security risks not only by evading export controls, but by purposefully compromising supply chain security."
The message has been sent and it is uncompromising. ZTE will be badly damaged by the new restrictions placed upon it and so in due course will 'F7' (or Huawei, as most people call it).
Email Newsletters
Stay up to date with the latest industry developments: sign up to receive TelecomTV's top news and videos plus exclusive subscriber-only content direct to your inbox – including our daily news briefing and weekly wrap.