Could Openreach one day mark its own independence day?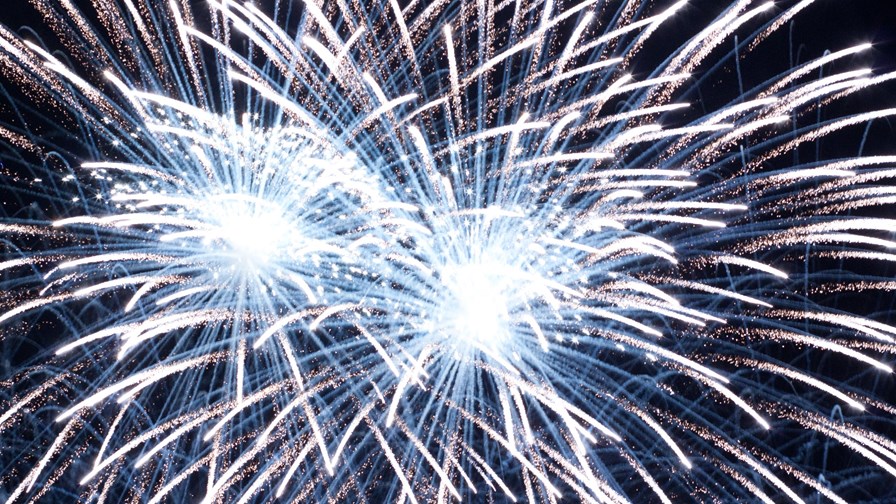 Ofcom pleased with progress on legal split from BT thus far...
...but more needs to be done to convince watchdog and some rivals
More detail sought on telco's medium-term FTTP deployment
As Americans prepare to set off every firework they can lay their hands on, over on this side of the pond, Ofcom set off a little firework of its own, asserting that Openreach must do more to prove that its legal separation from BT has achieved the desired results.
The UK telco regulator's Openreach Monitoring Unit (OMU) has published its first annual report into how well the split between the UK incumbent and its infrastructure arm is functioning in practice.
Ofcom found that progress has been made in terms of striking a balance between BT oversight and Openreach's independent governance, and strategic and financial planning.
"However, there is still more to do to improve transparency of how this balance is being struck, and to ensure that it is embedded and sustainable," Ofcom said.
The split was implemented in 2017 and saw Openreach given its own board, with power over strategy, spending and who to appoint as CEO. Under the plan, agreed with Ofcom, upwards of 30,000 staff transferred from BT to Openreach. The unit also adopted its own branding.
The measures are aimed at making sure Openreach truly does act in the best interest of all of its telco customers, without unduly favouring BT. One of the historic concerns among customers was that any information shared with Openreach would be passed onto its parent.
BT still does wield ultimate control over Openreach, which is natural given it still owns it. BT allocates Openreach's budget and can – as long as it provides justification – veto its pick for CEO. Said CEO reports primarily to Openreach's board, but has a secondary duty of reporting to BT's CEO.
Culture club
One of the most interesting points to emerge from Ofcom's report deals with a less tangible measure of Openreach's independence, namely its culture.
Ofcom said a culture distinct from BT has emerged at Openreach since the legal separation, but it will take time and a concerted effort on both sides of the dividing line to ensure this becomes institutionalised. The regulator noted that BT and Openreach hired consultants to assess the current culture and recommend areas of improvement.
While Ofcom seems satisfied on the whole with the progress so far, the satisfaction or otherwise of Openreach's customers is probably more important in the end.
On this note, it seems that there are still some niggling doubts among some customers, as the OMU reported that while positive steps have been made towards improved engagement and collaboration, "not all feedback has been positive.
"For example, some providers still have concerns about the potential for confidential information to be shared between Openreach and BT. We expect to see further improvements in how Openreach demonstrates it is treating all its customers fairly and equally."
Do end users win?
Perhaps the most important aspect to all this fuss about BT and Openreach is whether the legal separation has, or will improve outcomes for end users. This can be evaluated in terms of Openreach's ultrafast network strategy.
Ofcom points out that in May, Openreach raised its so-called full fibre deployment target to 4 million premises by March 2021, up from 3 million. It also made a somewhat more vague commitment to reach 15 million premises at some point in the middle of the next decade.
"This is not a firm commitment," Ofcom noted. "We will continue to monitor Openreach's fibre roll-out as an indicator of its contribution to the UK's broadband needs. We will seek further clarity on how the ambition of reaching 15 million premises will be achieved, backed by BT investment."
The question in all this is, will Ofcom ever be fully satisfied that Openreach is independent enough from BT? Is it only a matter of time before it pushes for a full-blown spin-off or sale of the division?
After all, Ofcom ultimately wasn't satisfied with Openreach's policy of equivalence, which led to its functional and legal split from BT. While the new regime seems to be working pretty well, will it ever be enough, or will Openreach one day be marking its own independence day?
Email Newsletters
Sign up to receive TelecomTV's top news and videos, plus exclusive subscriber-only content direct to your inbox.