OpenStack reports big uptick in telco interest as it readies OpenStack for NFV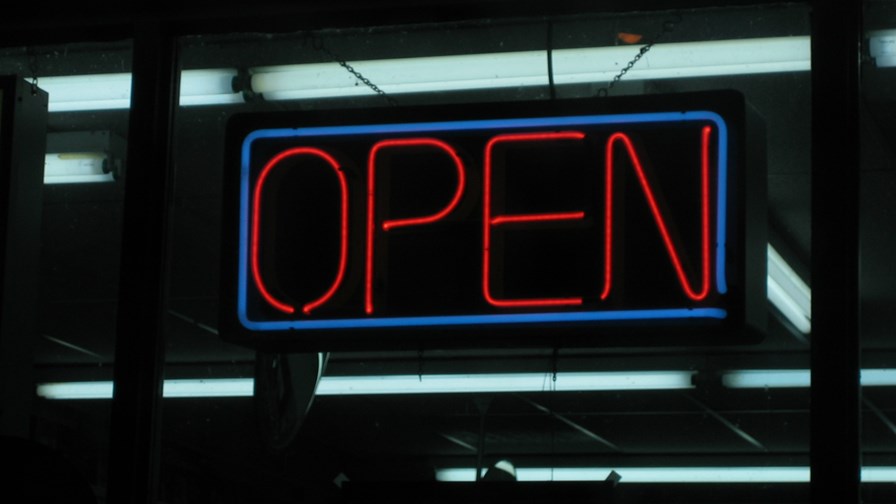 OpenStack for NFV is production this year
Huge uptick in telco interest in OpenStack
3G will need excellent cloud connections
The likely architecture and standards for the emerging New IP network - the one driven by network functions virtualisation (NFV) and software defined networking (SDN) - got a little clearer last week. The OpenStack Foundation published a report in which it pledged to continue to be an enthusiastic 'upstream' open source code provider to the NFV-specific bodies such as the ETSI NFV ISG (Industry Specification Group) and the OPNFV and through to NFV-wielding companies such as HPE and Metaswitch.
Meshing the NFV/SDN-enabled network with the cloud via OpenStack will be key if telcos are to drive the most benefit out of 5G.
Openstack, founded as recently as 2010, is the undisputed open source cloud computing body. It's developed a free and open protocol stack for cloud-based data centres so that massed storage, processing and networking resources can be organised in a coherent way and thus be used to construct cloud computing services. It's currently got more than 500 members including the heaviest of heavyweights such as Google, AT&T, IBM, NEC, Cisco and HPE.
The OpenStack report, Accelerating NFV Delivery with OpenStack, makes clear that OpenStack (the organisation) sees telecoms as a key area for its activities going forward and is heartened by what it sees as an uptick in interest in OpenStack from the telco/NFV community. It's own survey of its users revealed that in the OpenStack user base, 12 per cent were traditional telcos and another 64 per cent were companies that now include telecoms as part of their activities and services, a big advance on a similar survey conducted just a year or so ago. OpenStack is feeling the love.
Many telcos are already using OpenStack, but now the organisation is readying 'OpenStack for NFV', which it promises will be production ready in 2016.
The report point out that, rather than just hand down its open source code from on high, OpenStack welcomes downstream participation in the development of the code. That means OPNFV, for instance, being a downstream partner to OpenStack, will contribute both developers and code to accelerate the features that it wants. In turn, OPNFV has an "upstream first" philosophy: that being "that necessary adaptations to the included projects will be developed as much as possible within the scope of such projects—OpenStack for example…. while NFV is incorporated across the board within OpenStack."
This means that both sides reap the ongoing benefits of open source activity by staying in step with each other, rather than fragmenting the field by going in different directions.
Getting your relationships right
Clearly, getting the upstream/downstream relationships right is key to the success of the whole NFV adventure. Earlier this month ETSI (the central bearer of the NFV flame) convened a big meeting with its partner groups to ensure as much alignment of work programmes as possible (See - ETSI works to align NFV information models across SDOs and open source groups).
And outreach to other bodies has been an NFV-related theme at the NFV ISG for some time - that body is, after all, supposed to be just a catalyst for concerted NFV development and then, when everything is humming along, is supposed to expire. Reaching out and making sure that the supporting bodies are fully onboard appears to be a prime goal for vendors too, such as HPE (see - What's next for HPE's OpenNFV).
Developing the network to support 5G
The big telcos' ambitions for NFV/SDN is to develop an infrastructure to enable them to support (and where possible subsume) cloud services, especially advanced cloud services where connections will have to be dynamically switched about and different policies applied to those connections in real time.
5G mobile, for instance (supposedly beginning to arrive in just four or five years' time) will require sub-millisecond data performance for real-time applications. The example that's usually trotted out here is the driverless vehicle since the consequences of any sort of sub-second delay is obvious to any driver (or passenger).
Without tight, high-level integration between network and cloud, that sort of high performance just can't be achieved (the slow speed of light just gets in the way). To get to the capabilities required to support sub-millisecond data round-trip, application developers will have to move at least some of the data required for high performance applications to edge of the network and that means architecting the cloud to work closely with the network to make sure the right data is on-hand in the right place when it's needed.
The view now developing is that little tendrils of cloud (cloudlets) will have to be positioned right at the very edge of the network in order to respond quickly enough to time-sensitive requests (see - SPECIAL REPORT: Mobile Edge Computing v. the Portable Neutral Data Centre (PNDC))
Given that picture, telecoms network infrastructure and the protocols that control it will have to be in lock-step with high-level service providers' cloud applications if telcos are to really reap the benefits of 5G.
Email Newsletters
Stay up to date with the latest industry developments: sign up to receive TelecomTV's top news and videos plus exclusive subscriber-only content direct to your inbox – including our daily news briefing and weekly wrap.