ONF to address CSPs' Core issues with new open source projects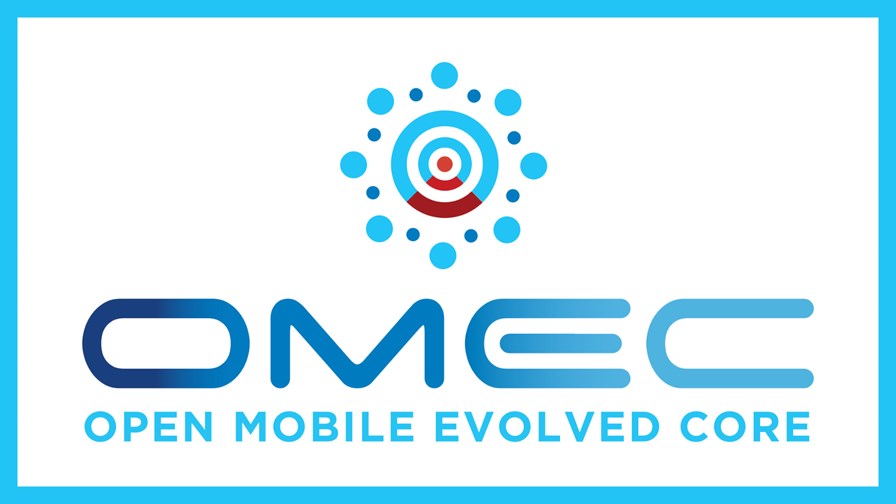 The CSP-led open source organisation launches new core network projects
COMAC will address the convergence of 5G mobile and broadband networks
OMEC will tackle the open evolved mobile core, with help from Sprint
ONF believes COMAC will be a key enabler for 5G deployments
It's been a busy week for the Open Networking Foundation (ONF), as the CSP-led group takes the wrappers off two new projects that tackle the core network. The Open Mobile Evolved Core (OMEC) is a proposed commercial implementation of the Evolved Packet Core (EPC), while the Converged Multi-Access and Core (COMAC) initiative is aimed at delivering next-generation services over both mobile and broadband networks, regardless of access technology.
Taking at a look at OMEC first, the ONF envisages it as a high performance, scalable, open source mobile core platform. It is being established under the CORD project umbrella in collaboration with Sprint (there are plenty of "umbrellas" in the open source community, and let's not forget that the ONF is a member of the Linux Foundation). CORD, incidentally, is an acronym for Central Office Re-architected as a Datacenter – an ONF project that combines NFV and SDN with the elasticity of commodity clouds to bring datacenter economics and the traditional telco Central Office. The OMEC project is intended to become an open source production grade Evolved Packet Core (EPC).
OMEC is being built using an NFV architecture that is optimised for Intel platforms and has reportedly already been tested for scale. It is 3GPP Release-13 compatible, features a DPDK-based data plane to support large subscriber numbers (hence the Intel connection), and provides full connectivity, billing and charging capabilities. It is also designed for lightweight and cost-effective deployments, including IoT and edge applications.
OMEC also draws from Sprint's work on CUPS – Control and User Plane Separation – which is rapidly becoming seen as essential for EPC nodes in 5G network architectures (it's also part of 3GPP Rel-14). There's also a nice Star Wars nod from Sprint's developers.
"Sprint's Clean CUPS Core for Packet Optimization (C3PO) project along with other elements are being contributed as seed code for the launch of OMEC," explained Ron Marquardt, VP of Technology at Sprint. "We plan to conduct field trials using OMEC for edge applications this year, and we're thrilled to be working with the ONF to build a broader community to leverage and build upon OMEC."
"Intel has been a driving force behind NFV and optimizations for Intel platforms and was a key contributor to the OMEC code that is open sourced by ONF today," added Richard Uhlig, Intel Senior Fellow and Director of Intel Labs. "OMEC provides the open-source community with a next-generation disaggregated, scalable and virtualized mobile core, optimized using Data-Plane Development Kit (DPDK) on Intel Xeon processors. This will help accelerate the transformation of networks to be ready for the exciting transition to 5G."
From OMEC to COMAC
OMEC is what is referred to as an "upstream project" to the ONF's other major news of the week – the COMAC project. COMAC (Converged Multi-Access and Core) is aimed at delivering next-generation services over both mobile and broadband networks, providing seamless support for subscriber management and a consistency of service experience regardless of whatever access technology is implemented. The idea is that it will now be possible to programmatically create various network slices, combining different access and core technologies to support a wide variety of use cases, deployment options and service offerings. COMAC will leverage SDN and cloud techniques to create the necessary converged access and converged core capabilities on a single platform.
The access architecture will be build on disaggregated RAN (leveraging the work being done by the O-RAN project), disaggregated mobile core, and disaggregated Broadband Network Gateway (BNG) components. Elements from each are then redistributed and aggregated into a unified access layer, creating a SDN-powered control plane and P4 -powered user plane. The resulting optimised stack will manage high-speed subscriber traffic regardless of a user's access link. The idea is to configure COMAC for different implementation choices – such as 4G and 5G RAN as well as PON, WiFi, DOCSIS and fixed wireless broadband.
Meanwhile, the converged core will be built by integrating unified subscriber management, blending Mobile MME, HSS and BNG-Authentication and billing functions into a common platform. This should enable CSPs to manage their user base as a unified whole, rather than as distinct and isolated service offerings.
By disaggregating all elements and building on a microservice architecture, ONF believes operators can dynamically place elements where they best serve their needs. Access, edge, core or public clouds can work together in a coordinated way, with components and applications deployed close to users as required and centralised where practical. The result will be a far better user experience while leveraging common infrastructure and public cloud economics.
"5G technology is a profound technology shift taking place in parallel with a massive upgrade in broadband networks," said Oguz Sunay, Chief Architect for Mobile, ONF. "COMAC is on a path to become a pivotal piece of the edge network for operators, playing a very important role in the realisation of next-generation infrastructure where enhanced mobile connectivity must be paired with broadband to support new use cases and the development of next-generation services."
"Connectivity for users must evolve to keep pace with the rapid rate of cloud innovation," added Ankur Jain, Distinguished Engineer at Google. "COMAC will enable microservices to run where they are best suited, whether in the public cloud or in close proximity to users. "
A new COMAC Reference Design was launched this week backed by AT&T, China Unicom, Deutsche Telekom, Google and Türk Telekom. It specifies the common requirements agreed to collaboratively by the ONF operator members and provides a blueprint for an open source approach.
Needless to say, there will be demos of both projects at MWC19 later this month.
Email Newsletters
Sign up to receive TelecomTV's top news and videos, plus exclusive subscriber-only content direct to your inbox.