NEC and Netcracker launch their Agile Virtualization Platform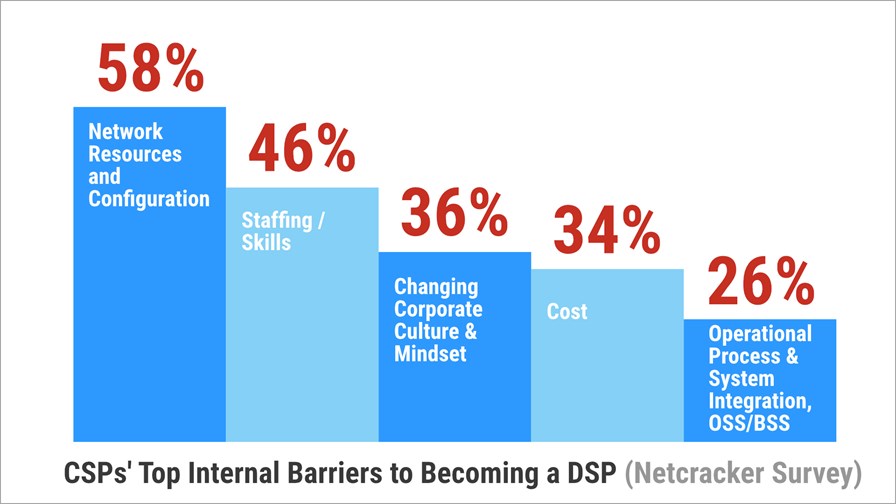 New suite of services designed to accelerate and ease SDN/NFV adoption
Speed up the process of becoming a Digital Service Provider
New Virtualisation Development and Operations Centre
NEC and Netcracker Technology have today unveiled their Agile Virtualization Platform and Practice (AVP), which they describe as a set of unique tools, platforms and services designed to accelerate and ease the adoption and commercialization of Software-Defined Networking (SDN) and Network Functions Virtualization (NFV). The AVP is designed to help service providers migrate their operations, business processes and overall organisations towards becoming digital service providers (DSPs).
"In order for service providers to evolve in the digital ecosystem, they will need to overcome the inherent challenges associated with SDN/NFV," said Andrew Feinberg, President and CEO at Netcracker Technology. "AVP directly addresses the operational, organizational and commercial requirements needed to successfully launch digital initiatives, allowing for faster service delivery, greater revenue opportunities and a better customer experience."
Both Netcracker and NEC have identified the following ways service providers can make this change – and which are also supported, naturally, by their AVP service:
Identify, build and launch new revenue-generating services more quickly;
Manage and integrate existing and virtualised network operations;
Create agile development environments to support both IT and network requirements;
Better align corporate stakeholders by implementing new processes and training talent in emerging software and agile methodologies.
At the heart of AVP is the Virtualisation Development and Operations Centre, which the two companies say is a first-of-its-kind agile collaboration environment designed for systems architecture, network planning as well as service design and deployment teams to automate end-to-end service lifecycle management. It enables collaboration across departments and with third-party partners, including solution vendors and systems integrators.
This is supported by Business Enablement Applications, designed for executives in charge of customer-facing business units to help reduce the time it takes to monetise virtualisation offerings for both B2B and mass markets. The idea is that these cloud-based microservices-based application components will optimise existing IT capabilities and easily fill the gaps with existing Business Support Systems.
A Hybrid Operations Management service has been designed for operations staff in charge of running service provider networks and is focused on making virtual and traditional networks operate simultaneously at scale. It builds on the two companies' expertise in end-to-end service management and Management and Network Orchestration (MANO) and fills the gaps they say are still missing in today's solutions for automating hybrid network management.
Finally, a Primary Systems Integration Practice is designed to help service providers improve cooperation across multiple organisational stakeholders so they can drive change while reducing the risk in embracing these more dynamic, software-driven ecosystems.
"AVP is more than just a standalone product or a point solution," said Shunichiro Tejima, EVP at NEC. "It allows service providers to access NEC and Netcracker's deep-rooted industry expertise across all stages of virtualization deployment. Service providers are challenged to commercialize their SDN/NFV initiatives and launch them, at scale, into the market. With AVP, we can reduce the time-to-market for SDN/NFV deployments and help remove much of the risk associated with digital transformations."
Email Newsletters
Sign up to receive TelecomTV's top news and videos, plus exclusive subscriber-only content direct to your inbox.