Qualcomm goes all in to support the Google Pixel 2, as Apple prepares to up its silicon game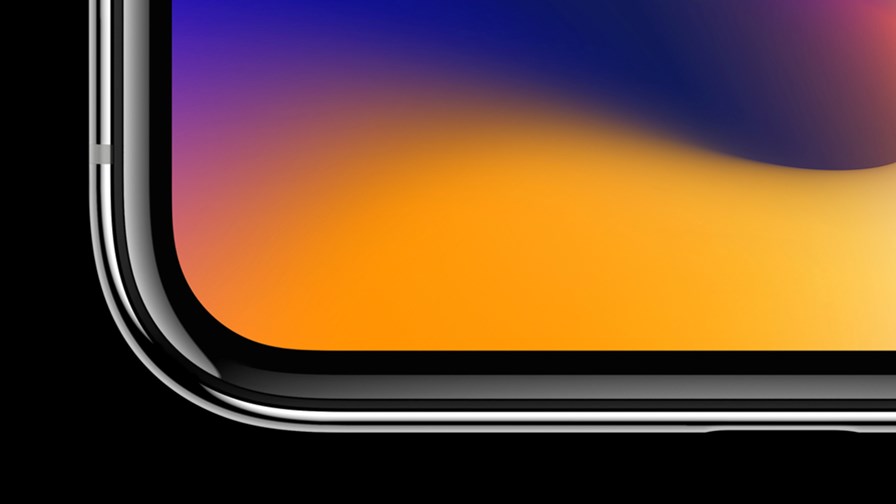 Qualcomm reveals its deep involvement with the Pixel 2
Apple increases its custom silicon design with iPhone 8
Is the communications stack the next to move in-house?
Will 5G see Apple sever links with Qualcomm and Intel?
This week saw the release of Google's latest Pixel Android smartphones, designed to Google's own specifications and built by LG and HTC to showcase the firm's latest technology and software capabilities. Whilst the Pixel range has, by all accounts, failed to ignite consumer interest in terms of sales numbers, it has succeeded in strengthening Google's position as an innovation leader.
It's fair to say that Google has Apple in its sights with the Pixel 2 duo, targeting the very highest end of the market. Given that Android owns the middle and low end, and Apple shows no real desire to play in that slender-to-zero profit margin sector, it makes sense for Google to keep pushing (and often surpassing) Apple at the high end.
But we'll skip the features and software of the Pixel phones (they have been comprehensively covered elsewhere) and instead focus on the internal hardware, where an interesting story is developing. Both the Pixel 2 and 2 XL are powered by Qualcomm's Snapdragon 835 Mobile Platform. No surprise, given Qualcomm's dominate position as silicon supplier to most smartphones. Yes, Intel is staging a comeback fight and has half of Apple's contracts, but Qualcomm is the undisputed leader in the field, and has been for some time.
Change is coming
Yet everything changes, eventually, and change could be coming to the smartphone silicon market sooner than later. Qualcomm continues to be embroiled in a number of legal battles regarding its business practices, and its spat with Apple is taking on epic proportions. If the Qualcomm executive team are nervous, they are not showing it – at least not directly. But the signs of tension are there in the company's latest press release, issued to accompany the Pixel 2 launch.
Qualcomm was incredibly vocal and enthusiastic about its Google deal and the capabilities of its silicon – more so than usual.
"We are thrilled to have worked with Google to help deliver the most advanced mobile experiences available on a smartphone today, including superior imaging capabilities, neural networks, fast connectivity speeds, biometric security and superior device performance," said Alex Katouzian, SVP and GM of Mobile at Qualcomm Technologies. "Many of the intelligent technologies featured in the Pixel 2 experience are enhanced by the Snapdragon 835 Mobile Platform."
Let's hear it for Snapdragon
Qualcomm says the Snapdragon 835 Mobile Platform is the first commercial SoC manufactured using 10nm FinFET technology, reducing its power usage by up to 25 per cent compared to the previous generation flagship processor. The SoC also features the latest generation of Qualcomm Adreno 540 GPU, which it says delivers up to 25 per cent faster graphics rendering compared to the previous generation. An integrated Qualcomm Spectra 180 ISP and Qualcomm Hexagon 682 DSP inside the Snapdragon platform enables the Pixel 2s to "deliver the best possible photos and videos".
An integrated Snapdragon X16 LTE modem in the Snapdragon 835 platform and Qualcomm Technologies' RF Front End components help support the Pixel 2's "blazing fast" download speeds over LTE, along with 4x4 MIMO technology for "up to 70 per cent higher download speeds" compared to devices without 4 way antenna diversity. An integrated 2x2 802.11ac WiFi with MU-MIMO offers twice as much throughput for maximum coverage compared to devices with 1x1 Wi-Fi.
Phew, quite a list; and there's more. Apparently the Google Pixel 2s leverage the on-device machine learning compute capabilities of the Snapdragon 835 platform, with an emphasis on Hexagon Vector eXtentions (HVX) for accelerating Tensorflow-enabled features in a power efficient manner. Whatever that means. Oh, and the phones benefit from additional high-res wireless audio codecs, the Qualcomm aptX and aptX HD.
Taking a bite out of the market
So what has any of this got to do with Apple and the shifting power dynamics of the smartphone industry? The answer lies in the reason Silicon Valley got its name. Today, it's more about software than silicon, with Apple one of the several local competing web-scale giants. But Apple is not a company to rely on others for key components of its supply chain – or at least, only rely on them until it has built up enough knowledge and expertise to take the work in-house.
The latest generation of iPhones feature a great deal of Apple's own custom designed silicon. Whilst other smartphone OEMs may be content to buy in from specialist designers and use commodity components, Apple shows every sign that it prefers the DIY approach. Keeping control of hardware and component design and software means Apple can optimise its products for maximum performance.
Let's focus on the Pixel 2 competitors – the iPhone 8, 8 Plus and X. Apple has been specifying and designing its SoC mobile application processors from the very beginning. Until the launch of Apple's 6 series phones, they were manufactured by Samsung, but then Apple switched to Taiwan Semiconductor (TSMC), which is the world's largest dedicated independent semiconductor foundry. Incidentally, Qualcomm is also a customer of TSMC, a company that reportedly now has a larger market capitalisation than Intel (which owns its own fabrication plants).
The latest Apple phones feature the A11 Bionic SoC, a 64-bit ARM-based system with two high-performance cores which are 25 per cent faster than the previous A10 SoC and four high-efficiency cores which are 70 per cent faster. Like Qualcomm's flagship SoC, this is also built with 10nm FinFET technology. Whereas other smartphone OEMs will gladly queue up to receive the latest off the shelf Qualcomm processors, Apple designs its own.
It's not just the A series. The Apple S series of System in Package (SiP) chips are customized application processors that combine memory, storage and support processors for wireless connectivity, sensors and input/output for the Apple Watch range. The Apple W SoC series are custom processors for its wireless earbuds that support wireless and Bluetooth connectivity. The M-series are motion coprocessors for its phones. And let's not forget the Apple T1 SoC that powers the Touch ID sensor and provides extra security for its latest MacBook Pros.
In April this year it emerged that Apple intended to cease to use the GPU microprocessors from Imagination Technologies, in order to move the design in-house. It was a massive blow to Imagination, for whom Apple was its biggest customer. The A11 Bionic is the first SoC to include an Apple custom-designed GPU.
According to analyst Horace Dediu at Asymco, Apple has shipped 1.7 billion processors in more than 20 models and 11 generations, and currently ships more microprocessors than Intel. With the A11, it's moving to complete the silicon stack.
The communications stack
But where Apple currently lags is with the cellular baseband radio processor. Here. It has to outsource to Qualcomm and Intel. It uses a combination of Qualcomm X16 and Intel XMM 7480 modems. However, the well-documented legal spat between Apple and Qualcomm over licensing issues and costs has meant a renewed focus on the Intel partnership (who only started supplying its modem chips with the previous model of the iPhone).
But for how long? We know from a published interview with Apple SVP of Hardware Technologies Johny Srouji last month that it starts to design silicon with a three-year lead time – it's a complex and difficult process.
"If you look at our system on a chip, CPU, ISP, display, where we believe we can differentiate and provide an optimized value custom to Apple, we go out and own it," said Srouji. "We've done that consistently for 30 years."
Evidence of a move to bringing the communication stack design in-house comes from a couple of sources. First, Apple poached veteran modem engineer Esin Terzioglu from Qualcomm in May to head its Wireless SoC initiative. Second, Apple joined the NGMN operator alliance in March working to define 5G business models (it's been a long term member of ETSI and 3GPP). Also a few months ago, Apple advertised for a senior Wireless Standardisation Engineer to work with the 3GPP RAN work group. Put all that together, add in some tentative guesswork, and you are probably looking at an Apple designed custom 5G processor in time for the 2020 iPhone models (and other products), when fully standardised commercial 5G networks should start to proliferate.
Everything changes, eventually.
Email Newsletters
Sign up to receive TelecomTV's top news and videos, plus exclusive subscriber-only content direct to your inbox.