Nokia brings its telco cloud to radio access networks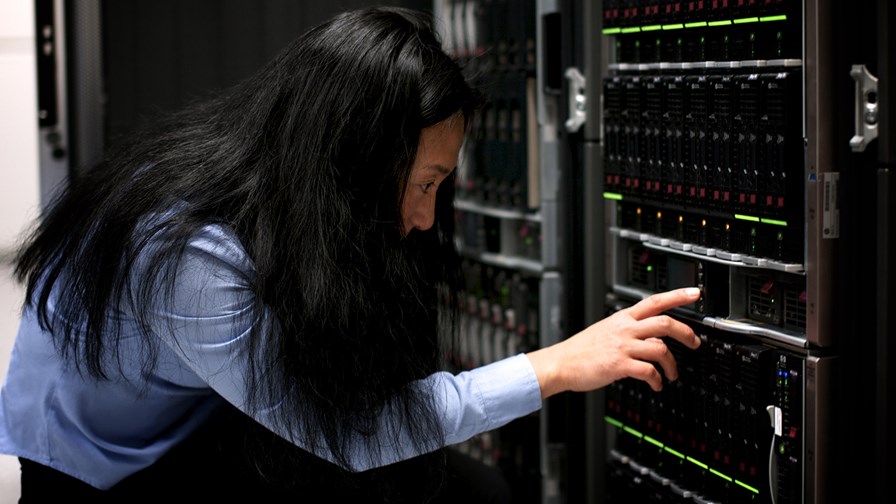 Nokia Networks is expanding its telco cloud services with a new architecture for highly scalable, flexible and efficient cloud-based radio access networks (RAN). Due to be unveiled at next month's Mobile World Congress event in Barcelona, Nokia's Radio Cloud (also known in the industry as Cloud vRAN) allocates processing capacity from almost anywhere in the network, such as an adjacent cell or a centralised data centre, to where it is needed most for coordination and capacity.
According to Nokia, just 20 per cent of a typical RAN's total capacity is used at any one time, with the remaining 80 per cent mostly idle in order to cover peak demand. By separating coverage from capacity, peak hour capacity can be allocated where and when needed, to reduce the need to over-specify for peak hours and to make more efficient use of capacity.
"Through Cloud vRAN we expect to see more intelligence implemented in telecoms networks and innovations in value-centered networks," said Jin-hyo Park, SVP and Head of Network Technology R&D Centre with Korean operator SK Telecom. "We will continue to cooperate closely with global companies like Nokia to develop core technologies for the next generation networks, thereby leading the advancements in 5G networks and the evolution of LTE-A technology."
Nokia has adopted a multi-layered approach for its Radio Cloud. The first layer consists of radio elements and antennas at the cell sites, supporting Ethernet, OBSAI and CPRI standards to connect to the second layer of distributed cloud sites via fronthaul. The second layer combines relevant cells into one "radio cloud", as well as enabling co-evolution with existing distributed radio access. The third layer comprises radio elements and base stations connected to a centralised data centre, which includes peak baseband capacity and Evolved Packet Core (EPC).
"This is the first radio cloud architecture that offers a layered approach with different deployment models to optimise performance by enabling basic capacity to be built near cell sites, and with peak capacity in the data centre being redirected to follow traffic demand," said Henri Tervonen, VP of Mobile Broadband Architecture at Nokia Networks. "Continuing the evolution from Nokia Single RAN and Nokia Centralised RAN, our Radio Cloud network architecture is a tremendous platform to prepare for upcoming 5G for core and radio."
Nokia has also launched its Cloud Security Director and announced the commercial availability of its Cloud Evolved Packet Core (EPC) and Cloud Network Director to orchestrate virtualised network functions like EPC and VoLTE. It says mobile operators can manage the entire lifecycle of virtualised security services with its Security Director solution, which features multi-vendor capabilities that allows a security administrator to automatically deploy security policies and functions in cloud and hybrid networks.
Nokia Radio Cloud is based on an open ecosystem and makes use of open source software, and is due to enter commercial production from early 2016. Nokia will start shipping its Cloud EPC in the second quarter of this year, followed by the Cloud Network Director and Cloud Security Director in subsequent quarters.
Email Newsletters
Stay up to date with the latest industry developments: sign up to receive TelecomTV's top news and videos plus exclusive subscriber-only content direct to your inbox – including our daily news briefing and weekly wrap.