Qualcomm and Baidu develop on-device AI voice solution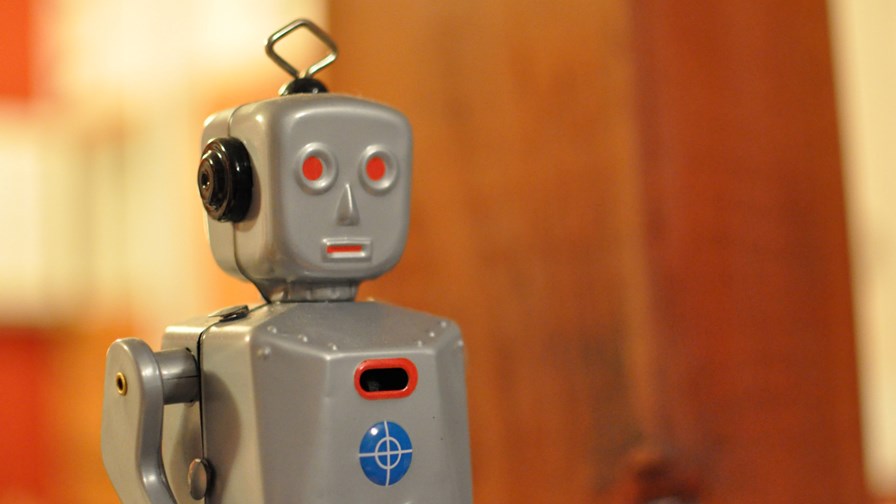 AI voice solution Based on the Snapdragon 845 Mobile Platform
Optimised solution for Baidu's DuerOS conversational AI system
Always-on, low power, voice activation running on the Aqstic audio codec
Xiaodu Xiaodu, time to wake up…
Qualcomm Technologies has announced that it will collaborate with China's Baidu to develop a conversational artificial intelligence (AI) system for smartphones. It's an interesting development that builds on recent trends in speech-based navigation and search.
Baidu already has its Duer operating system, which it unveiled earlier this year, that is a combined AI assistant and platform following the lead of Alexa, Siri, Cortana and Google Now. It would appear that DuerOS is targeted at the domestic China market only (sizeable enough in itself of course), although one shouldn't rule out attempts at international expansion, especially given the global prize at stake for the platform that comes out on top. DuerOS, again following an established set pattern, is cloud-based and therefore device agnostic.
Cue the partnership with Qualcomm, to optimise the use of DuerOS on Android smartphones – or at least those new ones using upcoming launches such as the Snapdragon 845 Mobile Platform. The two companies say their strategic collaboration will utilise both parties' experience and expertise in AI to optimise DuerOS with the Qualcomm Aqstic hardware and software, to support a complete AI voice and smart assistant solution for global smartphone and (naturally…) IoT devices.
"Qualcomm Technologies continues to drive research into AI, and we are committed to the development of on-device AI, including audio," said Keith Kressin, SVP, product management, Qualcomm Technologies. "The collaboration with Baidu will bring AI for voice enabled solutions to next-generation Snapdragon mobile platforms, allowing users to wake-up smartphones and IoT devices using their voice in their natural language at any time and at extremely low power, while utilising Baidu's DuerOS voice services."
Qualcomm says its Snapdragon mobile platforms are designed to accelerate the development of AI use cases, such as natural language processing for smartphones and IoT devices. For its partnership with Baidu, Qualcommm will provide 'always-on', low power, voice activation running on the Aqstic audio codec, with activation achieved by saying the magic words "Xiaodu Xiaodu." It will also provide echo cancellation and noise suppression technology.
"Through the collaboration with Qualcomm Technologies, we will bring a new AI voice experience to OEMs of smartphones and IoT devices around the world," said Kun Jing, General Manager of the Duer business unit, Baidu. "Leveraging Baidu's strengths in AI, big data, knowledge graph, information and services ecosystems, DuerOS will support OEMs with its strong capabilities, while providing users with more comprehensive and quality information and services to satisfy their needs."
Baidu says DuerOS now has "skills" in 10 major domains and over 200 sub-domains, with over 130 partners companies.
Email Newsletters
Stay up to date with the latest industry developments: sign up to receive TelecomTV's top news and videos plus exclusive subscriber-only content direct to your inbox – including our daily news briefing and weekly wrap.