IBM to deploy its elite team of crack coders to secure the IoT beachheads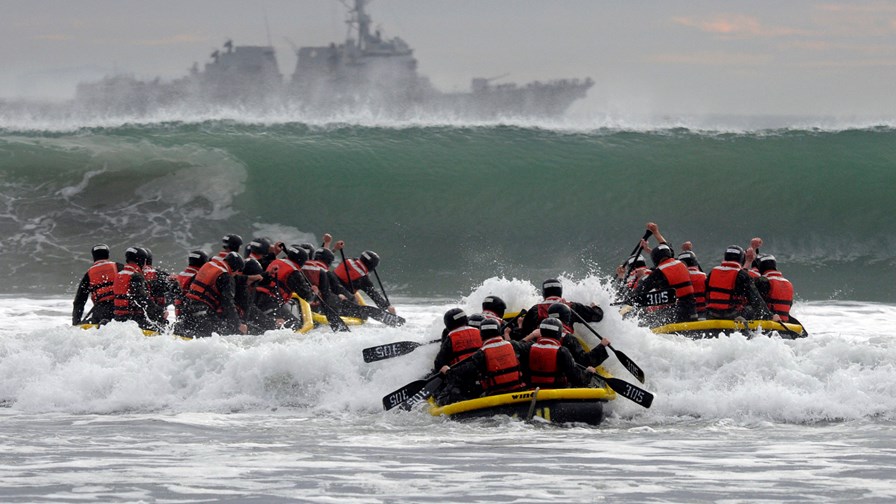 X-Force Red researchers to test access and management of smart systems
New security testing services for IoT and automotive sector
Delivered alongside the Watson IoT Platform
61 million vehicles will be equipped with data connectivity by 2020
IBM Security has launched two new security testing practice areas focused on IoT and the automotive industry, to be delivered via an "elite team" of its X-Force Red researchers. The team will be focused on testing backend processes, apps and physical hardware used to control access and management of smart systems. So that's elite as in Geek, and not elite as in Navy Seals rappelling from helicopters or riding the waves on rigid inflatable boats, just to be clear.
The new IoT services will be delivered alongside the Watson IoT Platform to provide security services by design to organisations developing IoT solutions for all industries. IBM says that with 58 per cent of companies testing their IoT applications only during the production phase, the potential for introducing vulnerabilities into existing systems remains unacceptably high. The Watson IoT Platform provides configuration and management of IoT environments, and the IBM X-Force Red services bring an added layer of security and penetration testing.
"Over the past year, we've seen security testing further emerge as a key component in clients' security programs," said Charles Henderson, Global Head of IBM X-Force Red. "Finding issues in your products and services upfront is a far better investment than the expense of letting cybercriminals find and exploit vulnerabilities. Our own investments in people, tools and expertise have more than tripled our security testing capabilities in the first year of IBM X-Force Red, making our offense our clients' best defence."
IBM says its X-Force Red operation has changed the delivery of security testing due to the perceived gaps in security of emerging technologies such as IoT and connected cars. Programmatic and on-demand security testing through the entire lifecycle of the products is emerging as the best way to find vulnerabilities in a proactive fashion.
"It's not just about the technology, it is also about the global reach, investment, and collaborative approach which make IBM a trusted IoT partner for enterprise IoT solutions," said James Murphy, Offering Manager, IBM Watson IoT Platform. "With IoT technologies permeating the farthest corners of industry, IBM is bringing our Watson IoT Platform and X-Force Red security talent together to address present and future concerns."
Connected car security
Gartner estimates that the production of new vehicles equipped with data connectivity, either through a built-in communications module or by a tether to a mobile device, will reach 61 million in 2020. With this in mind, IBM X-Force Red created an automotive practice dedicated to helping clients secure hardware, networks, applications, and human interactions. It worked with more than a dozen automotive manufacturers and third-party suppliers to build expertise and programmatic penetration testing and consulting services, and aims to help to shape and share industry best practices and standardise security protocols.
The new automotive practice is also applying some of the findings from research disclosed earlier this year that notified consumers and the industry of security pitfalls inherent in connected cars. The research looked at the insecure transfer of ownership between owners of some connected cars, which may create an opportunity for a malicious takeover of the functions of the vehicle, such as locking and unlocking of doors, remote start, light and horn control, and the ability to geo-locate the current owner through a mobile app.
The interconnected components and systems in a modern vehicle can number in the hundreds or thousands, each with their own security controls and vulnerabilities. As these components are combined and connected to mobile applications and external servers, the total amount of potential vulnerabilities for the vehicle climbs above the sum vulnerabilities of its parts. With this in mind, IBM X-Force Red performs discrete security testing of the components and solution-based security testing for the complete system of the vehicle.
From Big Blue to X-Force Red
IBM says the skills and experience of the X-Force Red team alongside the Watson IoT Platform provide the vital components to help get clients off to the right start from design all the way through to go-live of their IoT solution. Mind you, this news comes in the week that Oren Etzioni, CEO of the Allen Institute for AI, was quoted as saying what many others apparently feel: "They've [IBM] really over-claimed what they can deliver in a big way; the only intelligent thing about Watson is their PR department." Ouch.
And on a final note, putting aside the obviously critical importance of ICT security for a moment, a word about the brand. The researchers are obviously having a great time and are more than happy to play up to the coder and hacker community. But whilst other US-based elite teams have nicknames and call signs such as Maverick and Goose (or at least they do in the movies), the X-Force Red team (and we challenge you to say that whilst keeping a straight face) have specialists called Evil Mog and Hashcat… Woah, high five, guys.
Email Newsletters
Sign up to receive TelecomTV's top news and videos, plus exclusive subscriber-only content direct to your inbox.