Bargaining Chips: ARM owner Masayoshi Son looks for IoT friends in South Korea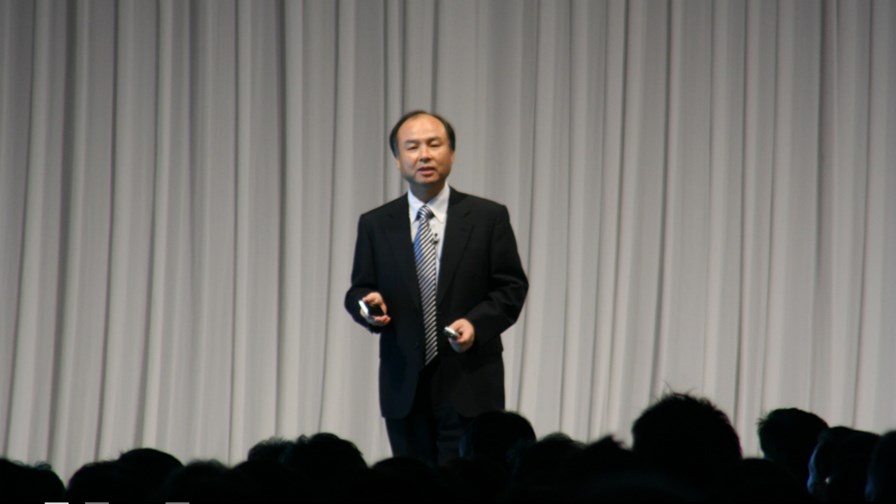 SoftBank's Masayoshi Son in talks with Korean leaders on IoT
Asian IoT market looks like fast becoming the world leader
Interesting developments this week in IoT with the news that SoftBank's CEO, Masayoshi Son, has been deep in talks with South Korean industrial leaders and the country's President, Park Geun-hye, with a view to snuggling up on technology and semiconductors in general and in IoT in particular.
SoftBank recently announced a huge investment in IoT in Japan, where it is preparing to roll out a LoRaWAN IoT network. Now, according to the South Korean president, Masayoshi Son is keen to invest somewhere in the region of US$4.5 billion in South Korea's tech industries, especially artificial intelligence, semiconductors, robots, mobile and IoT.
In the wake of their meeting the president talked up the prospect of synergies between SoftBank and Korea if they could find a way to closely cooperate.
One way might be through a closer alliance with South Korea's Samsung, also a company that has expressed a keen interest in IoT and which, about two years ago, announced what, for the time, was an ambitious US$100 million fund for developers to create an open system to catalyse the IoT market.
Not surprisingly, Masayoshi Son also met up with Samsung vice chairman Lee Jae-yong, to discuss cooperation in artificial intelligence, semiconductors, and the Internet of Things.
SoftBank's recent purchase of UK low-powered chip design leader, ARM for $32 billion, now starts to make even more sense as it gives him a powerful bargaining chip for forging alliances with the close-knit South Korean manufacturing and technology sector.
South Korea is huge in semiconductor technology (it is the world's biggest producer of memory chips, for instance) and by buying ARM, which supplies the processor smarts for just about every big IT beast - Apple, Qualcomm and Samsung - Son has bought himself a powerful position in any South Korean alliance.
Big bets on future growth?
Son may have chosen his potential partners well. In addition to being Korean himself, he appears to be making big bets on which region he believes is going to lead the way in IoT, and it ain't Europe or North America.
Asia - in particular China - has long been marked out as the likely global IoT/M2M lead region and hotspot. According to IDC, for instance, Chinese enterprises' spending on the Internet of Things is expected to reach a staggering US$127.5 billion by 2020, driven by a compound average growth rate of 14.7 per cent during 2016 to 2020. IDC says manufacturing processes, software and services are leading the way for the fast growth of IoT spending. In addition IoT "has been enshrined in China's 13th Five-Year Development Plan… as a strategic emerging industry in the country," IDC points out.
India is another big Asian IoT hotspot due to rapid urbanization and a focus on smart city projects. According to IDC again, Indian cities annually require about 2.5 million new dwellings but, in a familiar global story, less than 15 per cent of that requirement is being constructed. In order to get a grip the Government has allocated around US$ 15.3 billion to execute 100 smart cities and rejuvenate 500 towns and cities in the next 5 years. And it's using a lot of technology to do it.
Is the world sorting out its high technology specialities, with the US majoring on applications, Web services and computing generally; Europe hunkering down with 5G to maintain some sort of lead in mobile; and Asia positioning itself to be the IoT powerhouse? Answers below.
Email Newsletters
Sign up to receive TelecomTV's top news and videos, plus exclusive subscriber-only content direct to your inbox.