For the latest assault on legacy battery technology: think zinc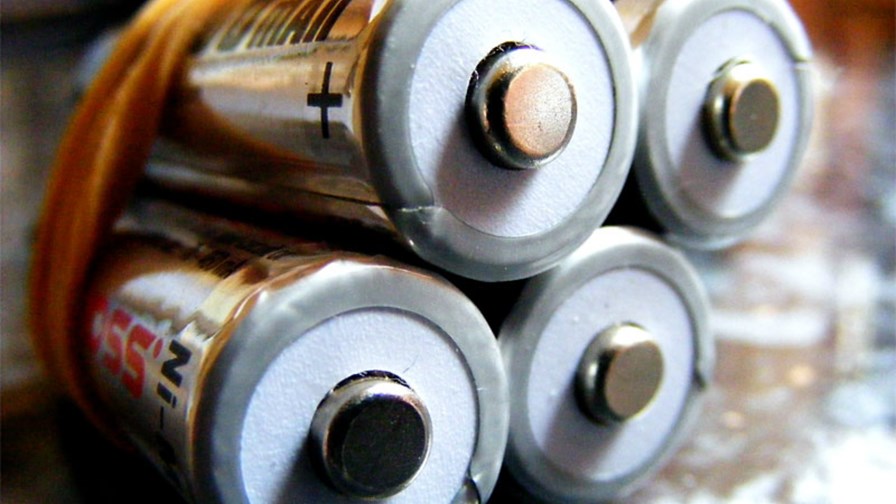 Rechargeable zinc air technology better, cheaper and safer than lithium iron alternative

Huge potential for telecoms, handheld devices, electric transport and power grids

Market forecast to be worth US$50 billion by 2023

Could make highly polluting lead acid batteries redundant
Over the years I have had no more than a nodding acquaintanceship with zinc. I vaguely remember an 'O' Level Chemistry Examination practical where some sort of acid was poured over zinc shavings but I have no recollection of what the result was. Other than that my experience is confined to zinc-coated rust-proof buckets and the zinc tops of French bars. So, it makes a change to report on the use of the metal chemical element 'Zn' in new battery technology.
The El Segundo, California-headquartered company, NantEnergy, whose CEO, billionaire Patrick Soon-Shiong is also the owner of the LA TImes Newspaper (see today's other story "Social media is "cancer" says owner of the LA Times") has announced that scientists there have developed a rechargeable battery that produces power from zinc and air. What's more, the batteries cost far less than the expensive lithium ion batteries that are currently used to power electric cars, handheld comms device, solar panels and wind turbines and have a nasty habit of overheating and bursting into flames.
NantEnergy says that its zinc air battery based energy storage systems have been quietly and rigorously tested since 2012 in situations as diverse as providing solar power to remote villages in Africa and Asia and in mobile phone towers across the US. All the tests were successfully conducted (if you'll forgive the pun) without recourse to any backup from utility companies or electric grids.
The batteries can be connected to solar arrays and together form a 'micro grid system' that can provide power to villages and small towns. The zinc air technology has been deployed at more than 1,500 sites providing power to 220,000 people in 110 villages. Patrick Soon-Shiong says the first commercial zinc air-powered products will be used widely in telecoms towers in California and New York, Central and Latin America and South East Asia. Thereafter new products will be aimed at the electric cars, trains and buses sectors as well as domestic energy storage.
NantEnergy owns more than 100 zinc air technology related patents and the company is already manufacturing products for deployment in 2019. The CEO says the zinc air battery market could be worth US$50 billion within five years.
All this and green too
Batteries using zinc-air technology become energised only when atmospheric oxygen is absorbed into their electrolytes through gas-permeable, liquid-tight membranes that are part of the batteries' construction. When a sealing film, (usually a tab of clear or coloured plastic) is removed, oxygen from the air passes into the cell. The reaction is so quick that zinc-air batteries get to full operating voltage within just five seconds of being unsealed. What's more, when the zinc-air chemistry is sealed or re-sealed it has an astonishing shelf-life. The battery discharges very slowly, by just one or two per cent per annum. and can recharge almost instantaneously when exposed to oxygen in the air.
Rechargeable zinc air batteries which usually come in packs about the size of a briefcase, are also comparatively lightweight compared to any other type of battery and a cell can use more zinc in the anode because there's no air in the battery until the seal is broken and atmospheric oxygen is introduced. Replace the seal and the reaction stops. Furthermore, because the cathode does not change properties during discharge, terminal voltage remains stable right up until a few seconds before the cell is depleted, thus maintaining steady power levels.
The NantEnergy researchers claim the new batteries can supply power for less than $100 per kilowatt-hour, the price at which, scientists say, it becomes feasible to deploy a carbon-free electricity grid that will operate continuously and at full capacity 24 hours a day, through the hours of darkness and periods when there is no wind.
By comparison, power from lithium-ion costs between $300 to $500 per kilowatt hour. What's more, lithium is rare, much rarer than zinc. The only other batteries that provide energy for the price of $100 per kilowatt-hour are the old fashioned, inefficient and hugely polluting lead-acid batteries and the sooner they are consigned to history the healthier the whole world will be.
The fact is that zinc air batteries come with impressive green credentials. NantEnergy boasts that in the six years its zinc air systems have been deployed they have replaced the need for a million lead acid batteries, have offset a million gallons of diesel fuel and obviated the release of 50,000 metric tons of carbon dioxide into the atmosphere.
It's not all unalloyed (sorry, another pun) good news though. Lithium is rare and reserves stand at a twentieth of zinc reserves. However, zinc reserves are also finite. NantEnergy says they will last about another 25 years - at best - and so the search for ever better battery technology based on infinite reserves of active constituents will continue, unabated.​
Email Newsletters
Sign up to receive TelecomTV's top news and videos, plus exclusive subscriber-only content direct to your inbox.