Democrat commissioner Mignon Clyburn steps down from the FCC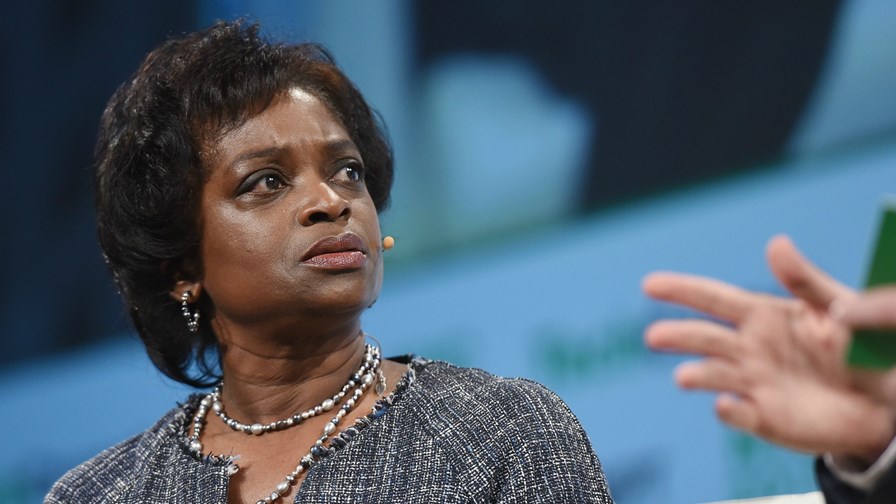 Commissioner Mignon Clyburn steps down from the FCC
Was big net neutrality supporter, now ready to fight the fight outside
Meanwhile Pai's pick to lead his Broadband Advisory Committee has been arrested by the FBI
FCC commissioner, Mignon Clyburn, credited with a major role in shaping and finally pushing through the recently struck down US net neutrality rules under former FCC chairman Wheeler, has stepped down from her seat on the Federal Communications Commission. That she has announced her departure right now, only months in advance of the end of her term, is widely seen as code for 'I'm leaving because I disagree vehemently with what's going on here."
And there's little doubt about her attitude to the path the FCC has taken since the appointment of Ajit Pai as chairman. It's not just net neutrality. Clyburn has been a persistent voice advocating for the rights of consumers ahead of the interests of large telcos and her departure has been greeted with dismay by net neutrality and public interest groups in the US.
The way the system works is that while the FCC is supposed to be non-partisan as far as possible, it ensures political balance through the custom of having two democrats and two republicans serving as commissioners with the chairman being a presidential appointee - hence the arrival of Pai when Trump became president.
So while it's certain that the Democrats will nominate a Dem commissioner to replace Clyburn, it's not at all certain that the new face will be as strident and consumer-focused as Clyburn has been.
Clyburn, meanwhile, has hinted that she will continue with the fight (probably more effectively) outside the FCC tent, so we might expect her to pop up again heading up one or more consumer advocacy organisations.
Meanwhile Chairman Pai's former pick as leader for his Broadband Advisory Committee is having a brush with the law. Now Pai is by no means the worst of Trump's nominees (that honour probably goes to climate denier Scott Pruitt, who heads up the US Environmental Protection Agency - the guy who convinced Trump to pull out of the Paris climate accord), but his choice of Elizabeth Pierce to head his Broadband Advisory Committee might eventually move the needle on that. Pierce has been arrested by the FBI and charged with a multimillion-dollar investment fraud scheme. She allegedly tricked investors into pouring more than $250 million into an Alaskan fiber optic project. When punters failed to sign on the dotted line in sufficient numbers, Pierce forged documents to reassure investors that the scheme already had lots of big-paying customers. Oh dear.
Email Newsletters
Sign up to receive TelecomTV's top news and videos, plus exclusive subscriber-only content direct to your inbox.