AT&T commences fixed wireless 28GHz 5G trial in retail environment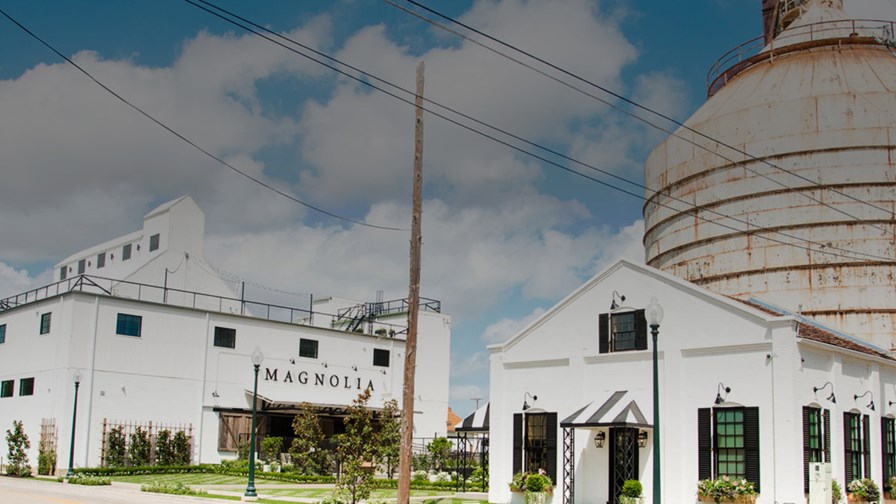 AT&T launches 5G trial with Magnolia at the Silos
5G FWA connection will feed into a site-wide WiFi network
Driven by AT&T's FlexWare NFV platform
In partnership with Ericsson and Intel
Make no mistake, the fixed wireless access use case will be extremely popular with telcos as we move towards the commercial implementation of 5G through 3GPP Release 15, the first standards drop of which is expected by the end of the week. In the US, AT&T has just announced its largest 5G fixed wireless trial with the Magnolia retailer and home/lifestyle brand in Waco, Texas, at its Silos location.
"This is a meaningful and important step in bringing our 5G fixed wireless trials to Waco starting with the Silos," said Marachel Knight, SVP Technology Planning and Engineering, AT&T. "Taking our 5G tests out of the lab and into real, high-traffic environments like the Silos will bring a fantastic customer experience while helping us learn even more about building a 5G network of the future for both consumers and businesses."
AT&T is running the trial using licensed mmWave spectrum in the 28Ghz band, in partnership with vendor providers Ericsson and Intel. The system will distribute connections throughout the location via WiFi, enabling shoppers and employees to participate by just using their mobile devices.
"The 5G cell site communicates with a 5G customer premise equipment (CPE) device located on the Silos premise," Dave Wolter, AVP of Radio Technology and Strategy at AT&T Labs, explained to TelecomTV. "The Ethernet output of the 5G CPE is then fed to a WiFi system controller and distributed to WiFi access points spread throughout the grounds. The WiFi access points are not themselves connected to the 5G cell site."
AT&T is powering the trial from its FlexWare NFV platform. It is using a U412 universal CPE installed with a virtual router (in this case, a 1Gbit/s vCSR cloud router from Cisco) to distribute the FlexWare traffic to WiFi devices via LAN switches. Ingress traffic from the router is expected to be 1Gbit/s with egress traffic a little lower. The telco is also testing antenna prototypes with multi-element arrays that use beamforming on each end.
"Connectivity is at the core of every company's digital transformation," said Mo Katibeh, chief marketing officer, AT&T Business. "5G will have a significant impact on how businesses work and how they engage with their customers. The trial with Magnolia helps drive a path for businesses of all sizes to have access to massive capacity via 5G to serve their employees and their customers in ways we couldn't have even dreamed of just a few years ago."
Around 5,000 people each day visit the Silos to shop and eat at Magnolia Market and its associated businesses. The trial will also make use of WiFi-originated connections from retail point of sale units and other employee equipment, as well as supporting visitor WiFi traffic. "We're excited to see how this technology enhances efficiencies for vendor partners and employees alike," said David Washburn, information technology manager, Magnolia.
AT&T plans to expand the 5G trial to additional trial participants in Waco. Those may include small businesses, residential customers, churches and large educational institutions. However, as the trial is only expected to run for a few months, it will confine itself to "pre-standardisation" 5G specifications.
"While the initial specifications from Rel-15 should be approved this week, it will take time for the vendors to develop the hardware and software implementing that specification and complete testing to prepare it for field trial," AT&T's Dave Wolter told TelecomTV. "We will be conducting testing in our labs and testbeds as these capabilities are developed but do not currently plan to change the equipment and software for this trial. As we have stated, we will deploy standards based mobile 5G as early as late 2018."
Email Newsletters
Stay up to date with the latest industry developments: sign up to receive TelecomTV's top news and videos plus exclusive subscriber-only content direct to your inbox – including our daily news briefing and weekly wrap.